I am collating some of this year's foals by Drumhowan Stud stallions. I am very slow so if you have sent me your pictures on Facebook Messenger, they are coming...eventually!
One of the reasons I am finding it so difficult and time consuming is that some of the pictures are Google Chrome rather than jpegs. I need jpegs for this website.
From John Haughey
One for the eventers last night
Colandro x alligator Fontaine x rock king filly
Dam half sister to:
5* Balham mist(Ludwig Svennerstal)
5* Colorado Blue( long listed olympics)
3* Hush a bye baby (Lyon)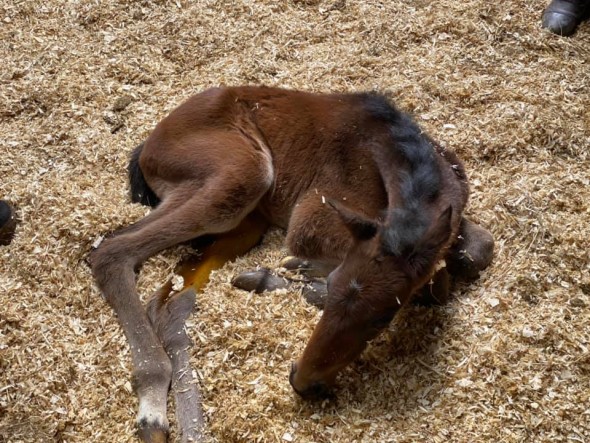 From Patricia Connon: Filly foal (5 days old) by Colandro (Contendro 1 x Calando out of Ceres RoundThorn (Verdi x Manhattan x Celano x Cavalier).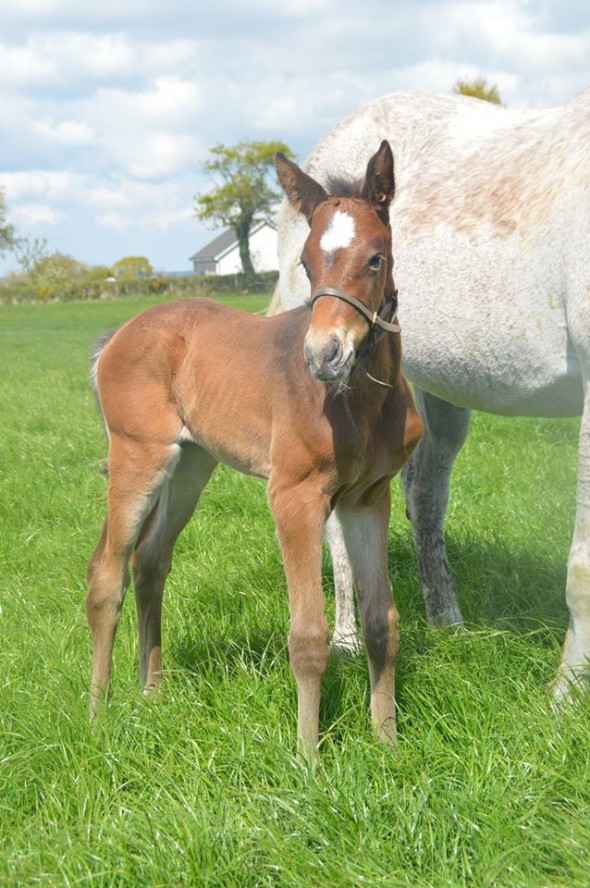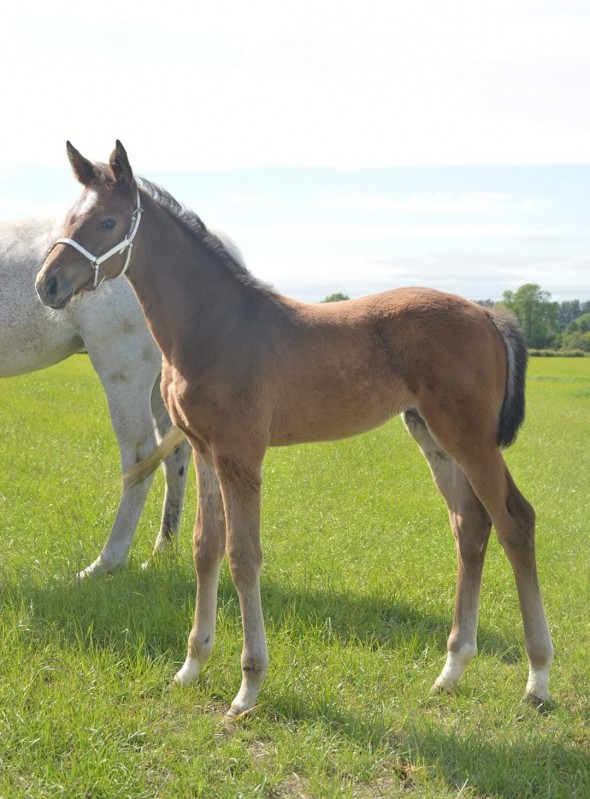 And grown up a bit...Quality Filly foal by Colandro out of the Verdi mare.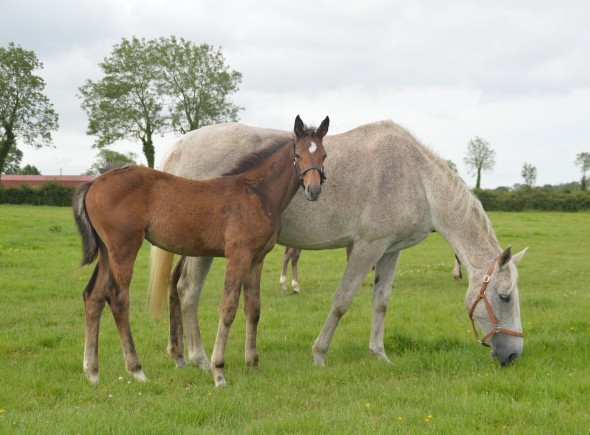 Chisum Lea Farm: Really pleased with this Cormint x Flagmount King filly 2 weeks old today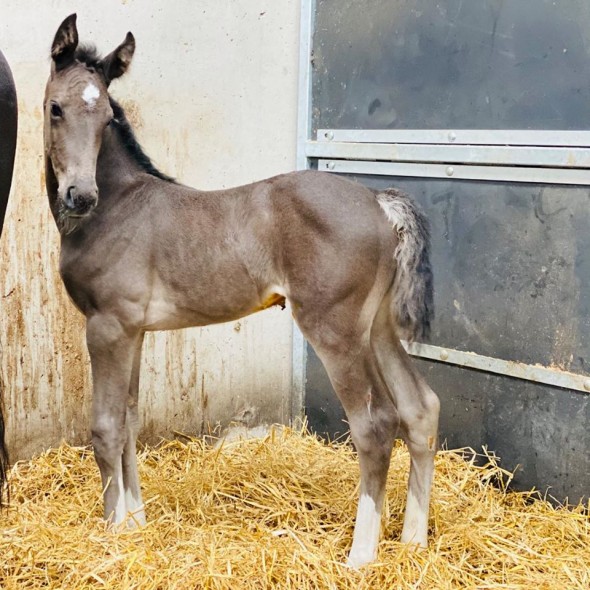 Great breeding with a splash of colour. Stunning Cormint colt foal born last night out of AM/PM Sambesi x Stunner Rascal x Victory Plan mare. This mare is a half sister to a 1.50m grand prix showjumper and a 4* International eventer 😊🍀🐎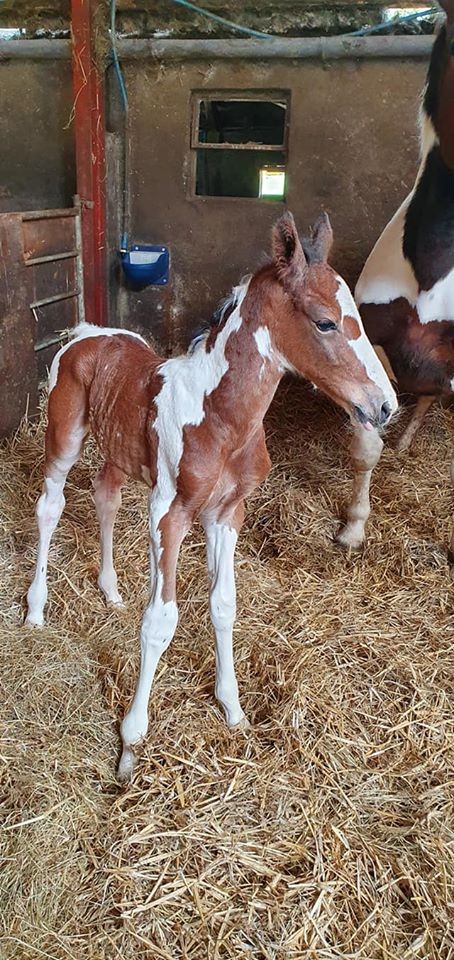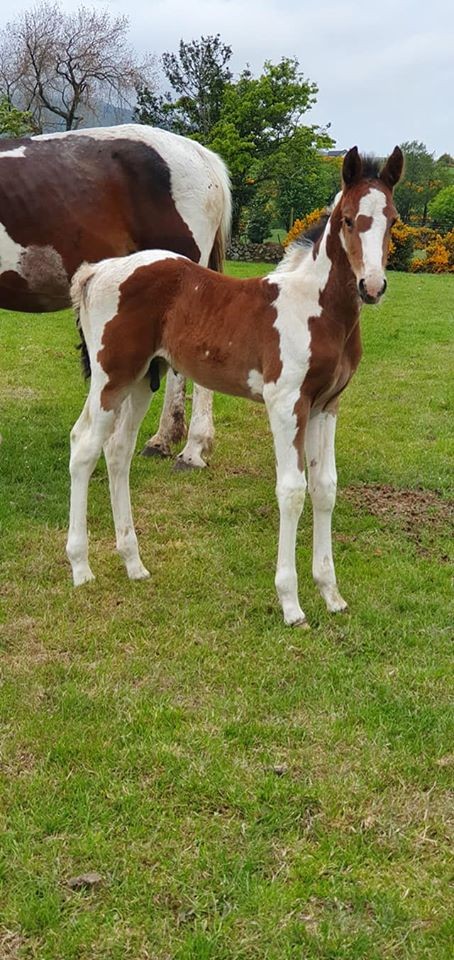 From Antoinette O'Connor Milligan: Our Cormint colt foal. Dam by Sambesi x stunner rascal and a half sister to 1.50m showjumper and 4* International eventer .😊🐎
From Sharon Mannion in Co.Offaly. Photo taken at 2 days old. Filly foal by Cormint X SHMA Windgap by Windgap Blue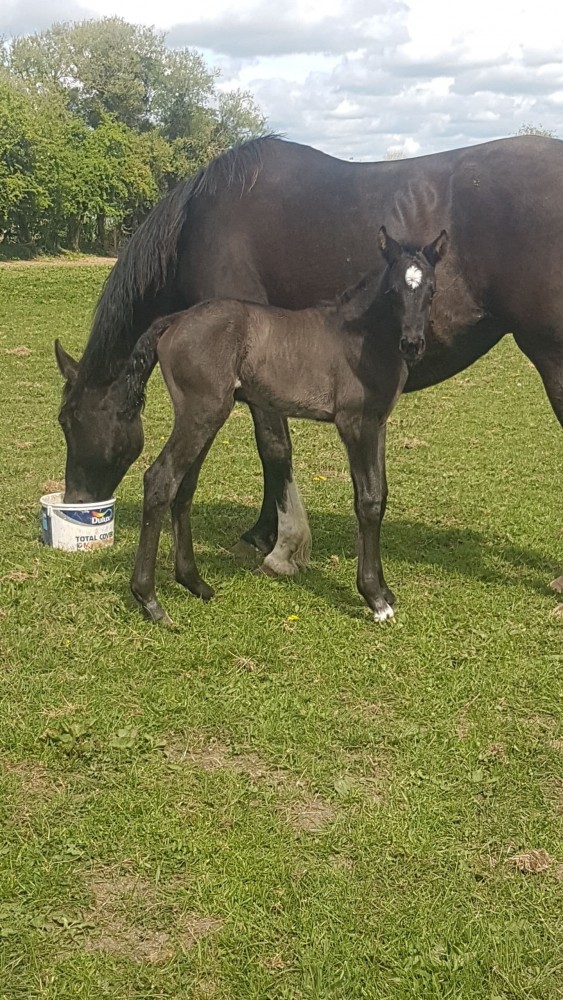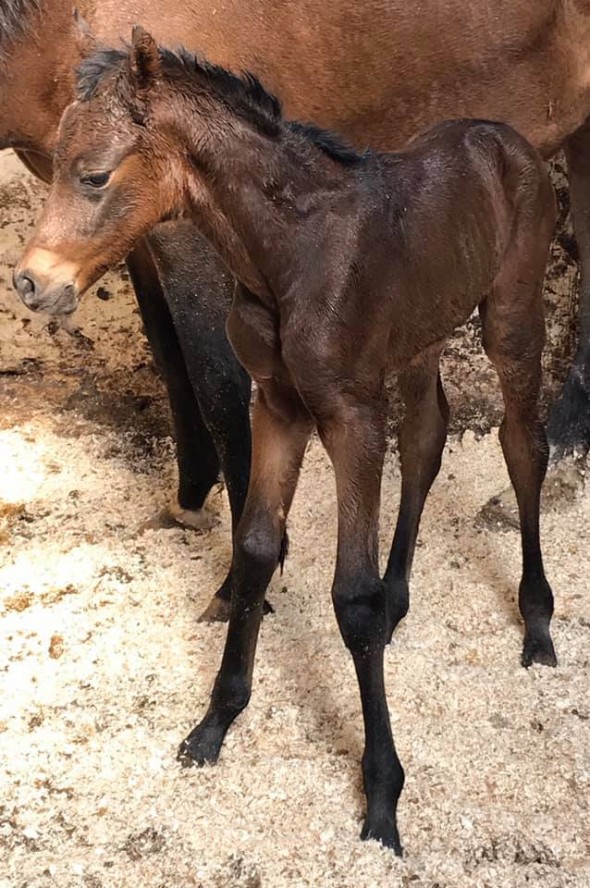 From Paul Hughes (11 May at 10:25 )Stunning leggy filly born this morning. Desir de l'Esprit has done it again this time by Cormint. (above)
From Eleanor Wauchob...Our 2020 foal by Royaldik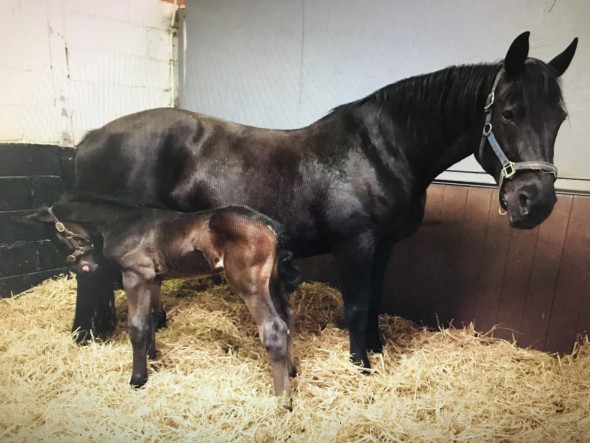 From Antoinette O'Connor Milligan of AM/PM Stud - A newborn by Royaldik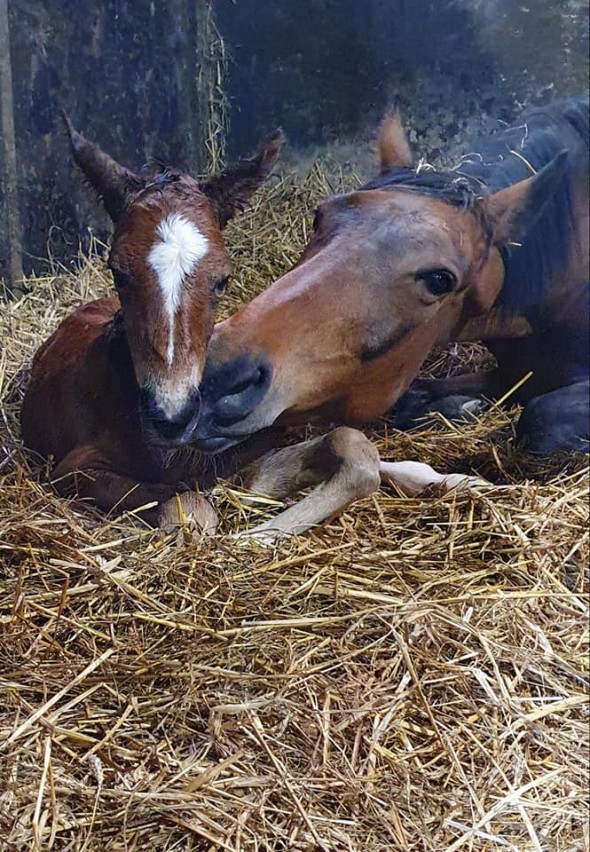 From Antoinette - Our absolutely stunning Royaldik colt foal out of Annie our homebred mare by Arkan x Andretti.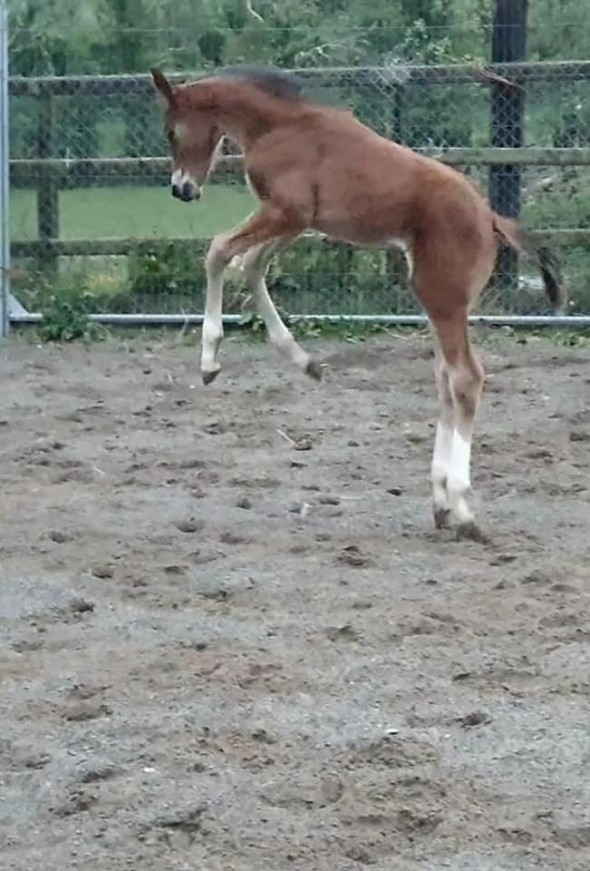 Another lovely foal from Antoinette...
Below: Just a couple of days old their stunning filly foal by the Class 1, Silver Merit, Irish Draught stallion, Dunsandle Diamond and out of their Connemara x ISH mare Roseberry Comet ❤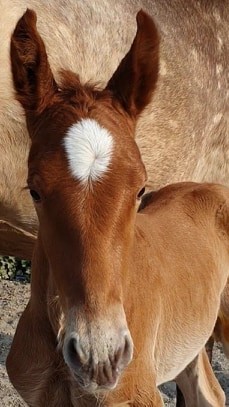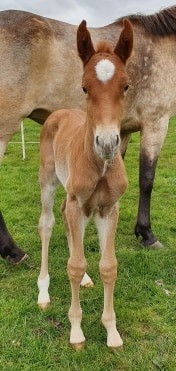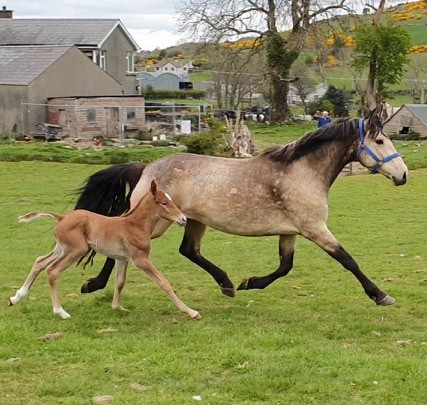 A colt by Cornetini just born at AM/PM Stud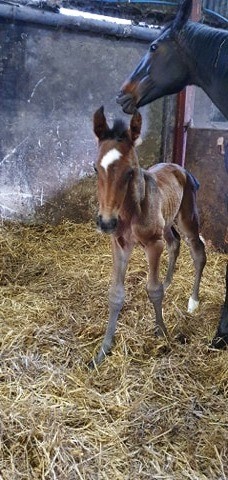 And below, just a few days later....
Our stunning colt foal by Cornetini a stunning young 2014 stallion by Cornet Obolensky x Cassini 1 standing at Drumhowan Stud Castleblaney, out of our traditionally Irish bred mare by Don Tristan and Golden Trump. 😊🍀🐎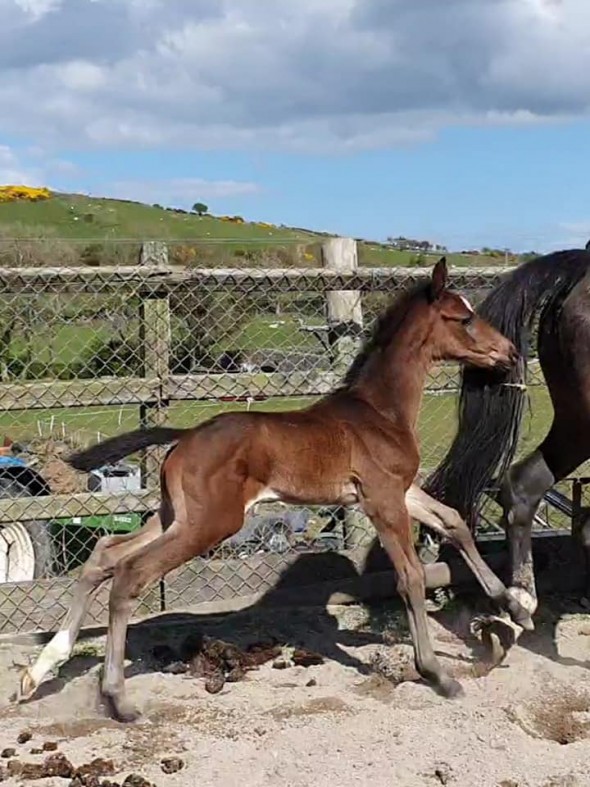 From Patricia O'Hara: I wanted to share this photo with you. It's a colt foal by Cornetini out of a Womaniser/Master Imp mare. He belongs to my husband - Damian ó Néill.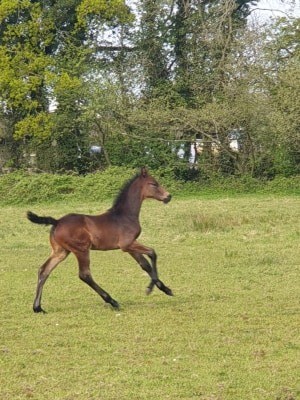 From Lorraine Wilson of Meath: 3 day old colt foal by Dunsandle Diamond x Edenagor lily class 1 RID. Absolutely gorgeous colt.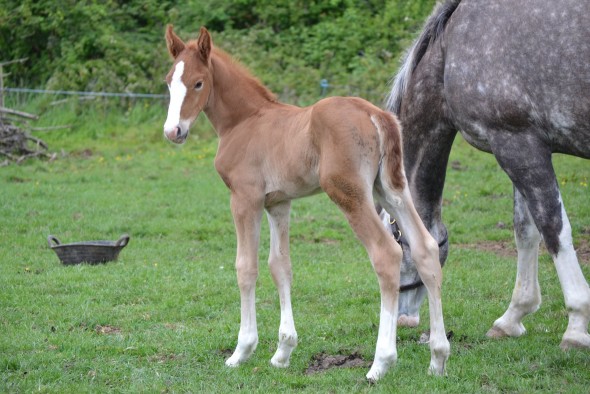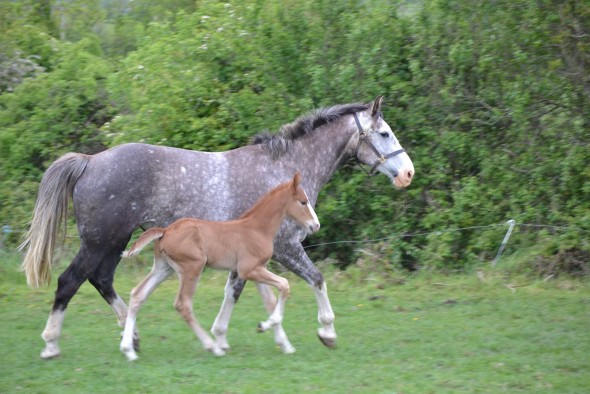 A three week Irish Draught colt foal by Dunsandle Diamond out of A Clewbay Bouncer mare.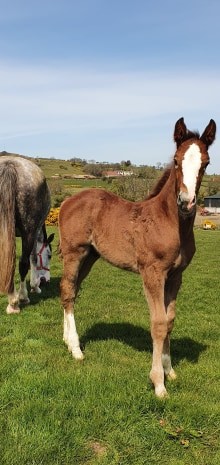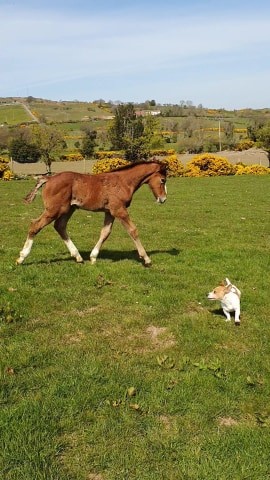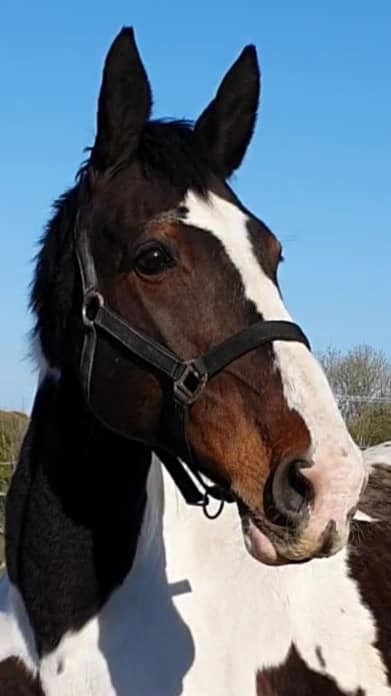 Airoso (Oakleys First Lady) by Cloncastle Silver Squire out of our mare Miss Rocket who's by Last News. Born 24.02.2020 Mare back in-foal to Primary for next years Foal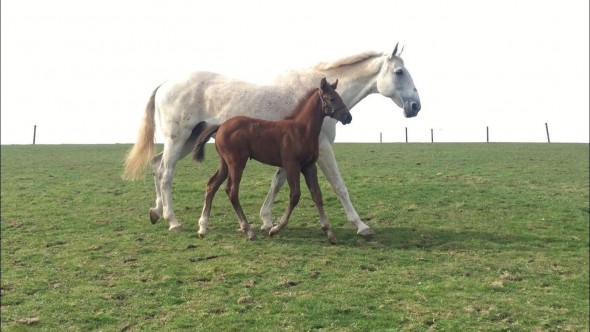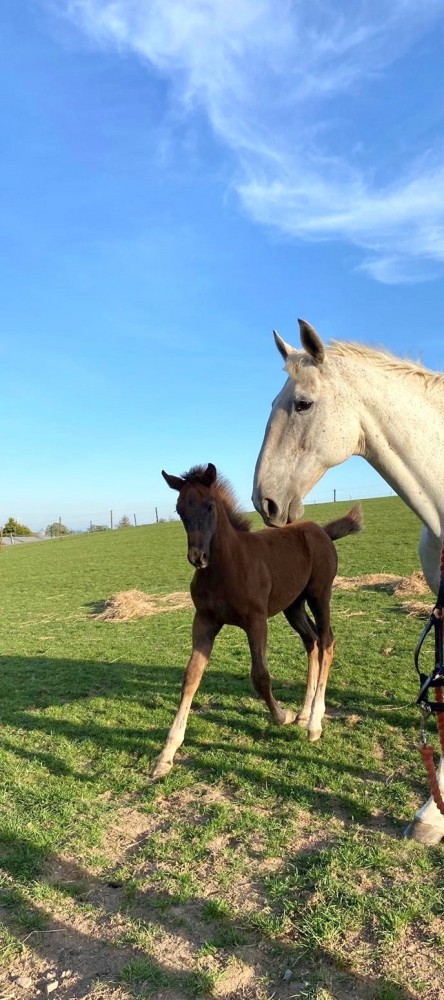 Melissa Lemon is feeling blessed with Lee Johnston. 2 June at 07:55 .Mama Mia's foal finally arrived an hour ago literally just standing up for first time in pics. Big healthy traditional Irish sport horse colt sired by Democrat.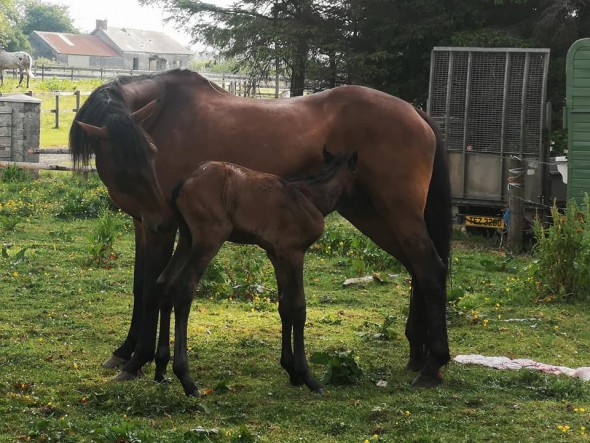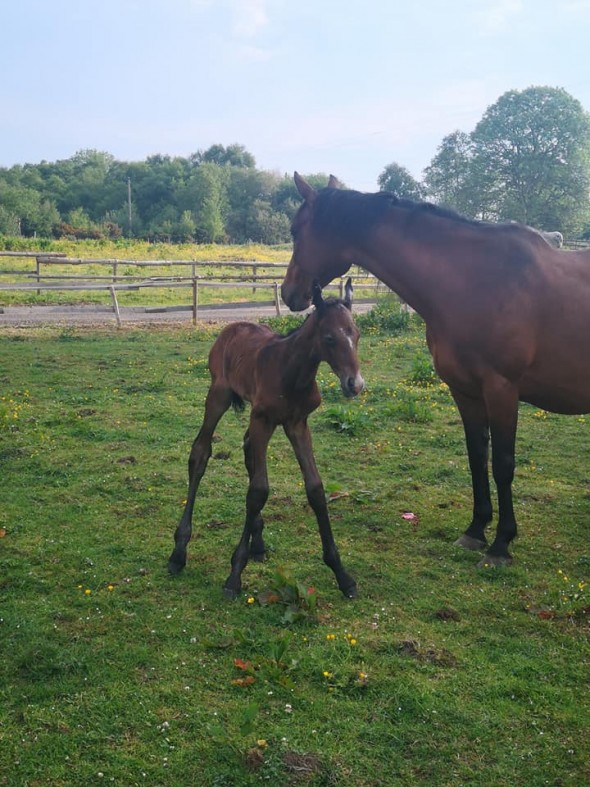 From Finnian McLaughlin - So this beautiful filly arrived this afternoon @ approximately 15.30. Democrat x Cruising x Mohill Cavalier Clover.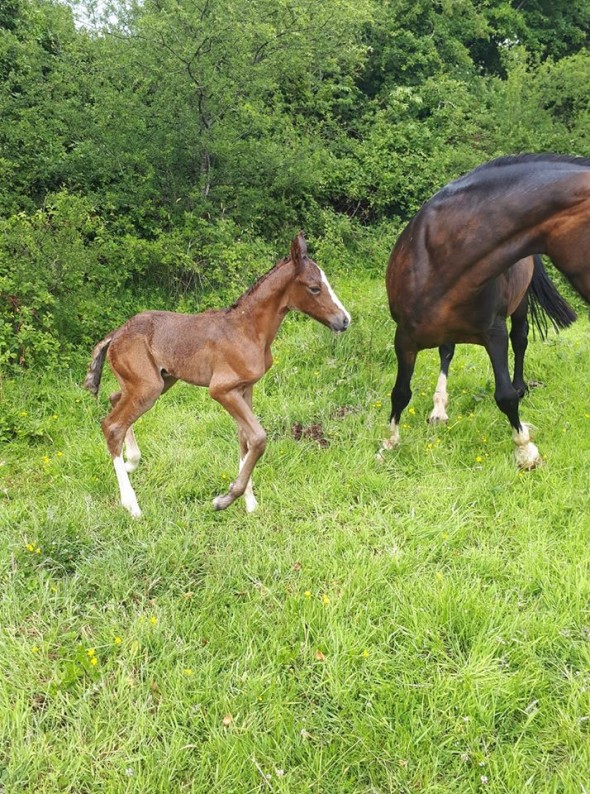 From Finnian McLoughlin Born 8th April 2020. By Democrat TIH out of a Irish Draught x TB dam. (below)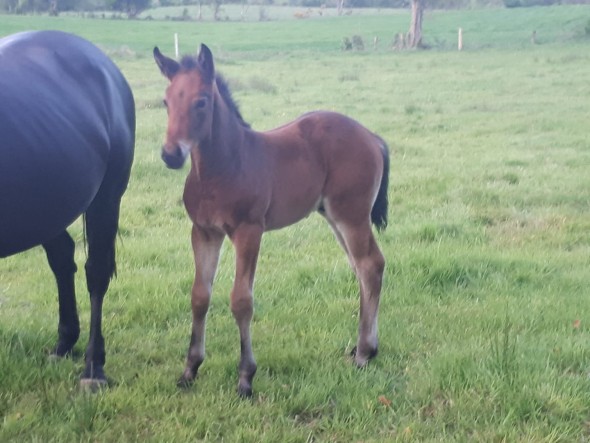 Catriona Shanley: Another mare who was in a rush to foal so foaled in field this afternoon. Little bit more drama this time but Lovely big colt by Exquis powerfee x Eurocommerce Pittsburg. #savingmesleeplessnights #foalsofinstagram — at Hollystown.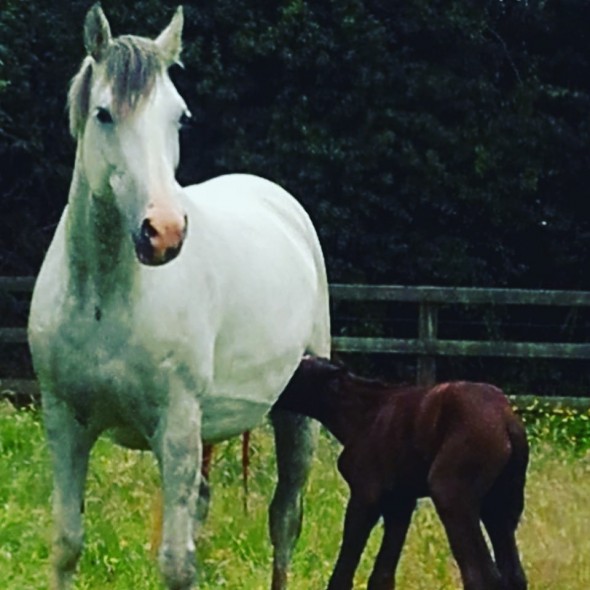 Chisum Lea Farm's filly foal by Exquis Powerfee (below)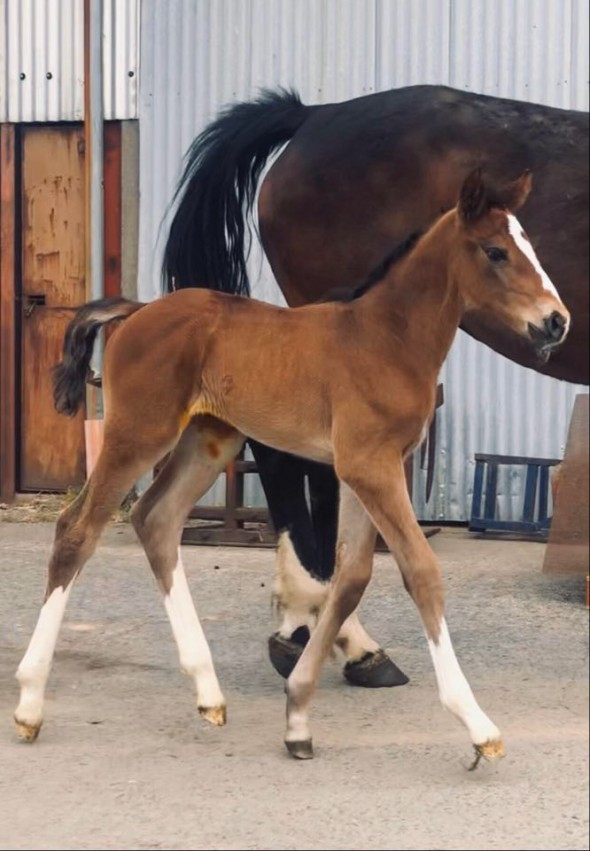 CLF Mia's puzzle filly foal by E Powerfee (1:60m showjumping stallion) out of our Triomphe de Muze mare who's dam jumped 1:45m with her breeder.
Carol Armstrong: Colt foal born at 4am by Vdl Corporal out of Cornascriebe cavella by cavalier royale x ballinvella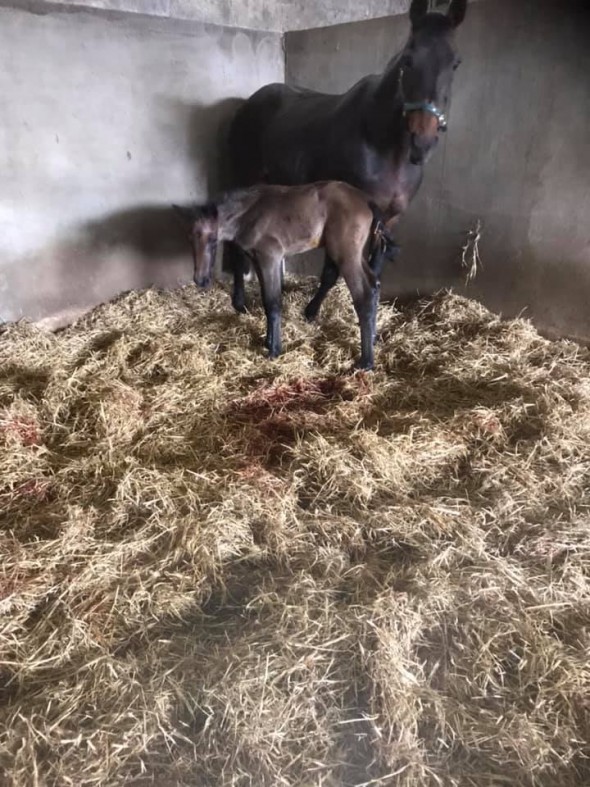 Picture from Michael Beattie - Cristo Filly Foal (Right) and VDL Corporal Colt Foal (Left) in the stunning backdrop of Co.Down.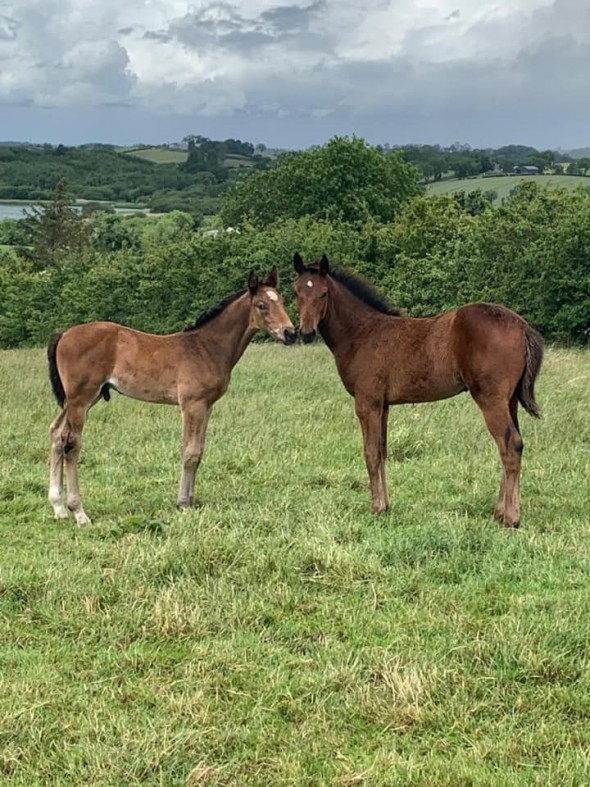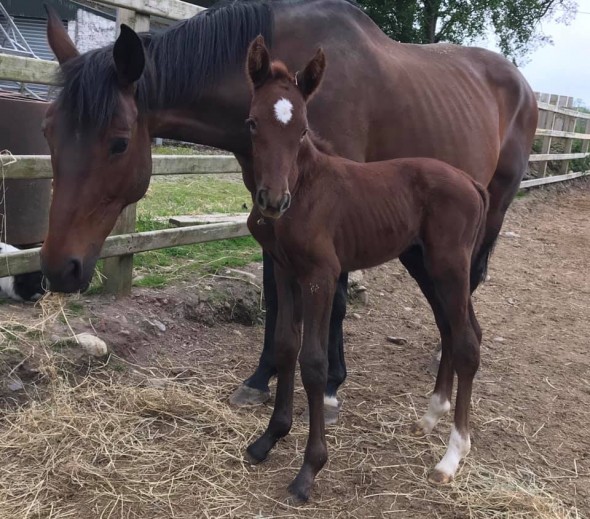 From Paul Hughes: Long busy day, but it had a great start. I would like to introduce this big girl (above) by Corporal VDL (Cardento X Grosso Z), out of Moulin Fontaine (Alligator Fontaine X Surcouf de Revel)
Katharina Suhl 4 June at 09:32 Delighted she arrived savely last night 🥰 Filly foal by Corporal out of Lulu Vingino S (Levisonn x Caletto I). Very tall and leggy filly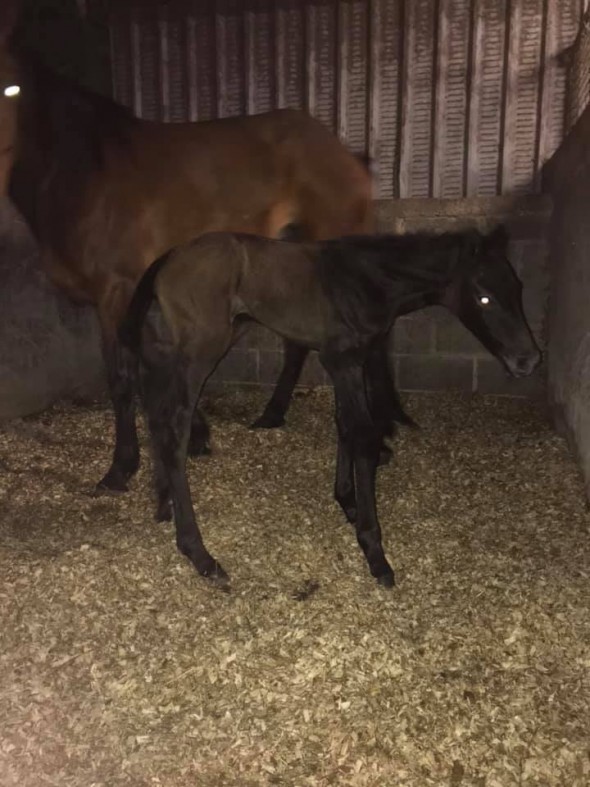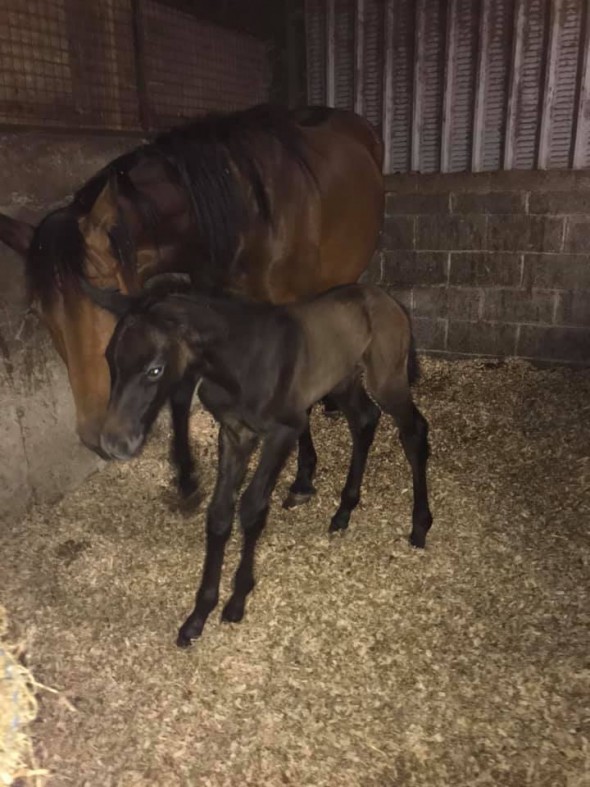 Another new arrival for Antoinette O'Connor Milligan -. A lovely Corporal VDL filly out of their Lux Z x Andretti mare. 😊🐎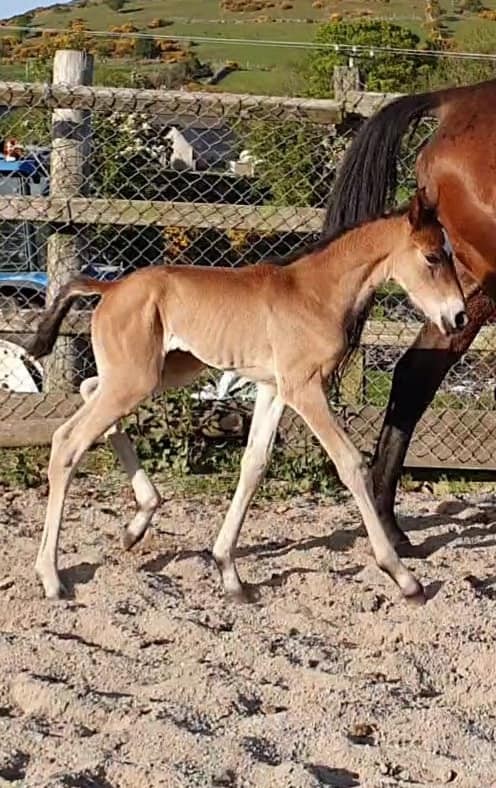 Also just born at Chisum Lea Farm, a colt by VDL Corporal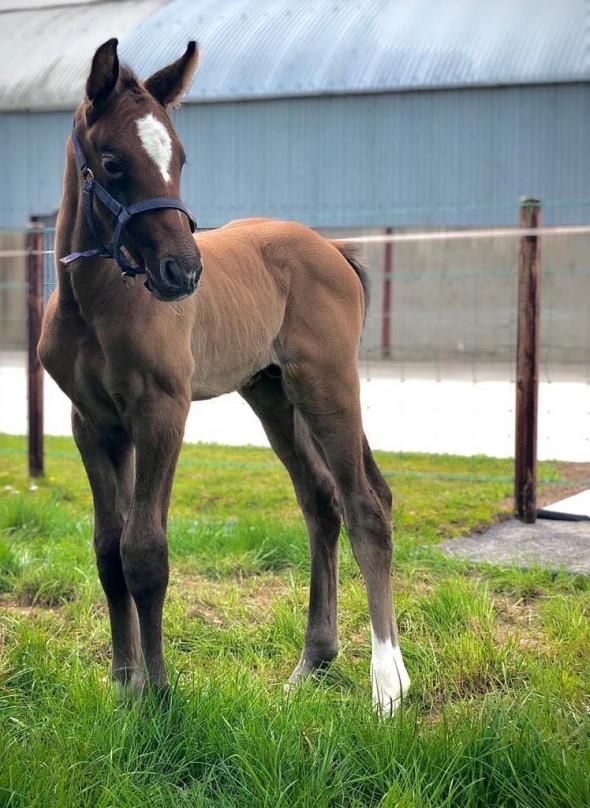 Beautiful mother Jomira with her first foal, a colt by Vittorio - with Ringfort Jottorio on day one!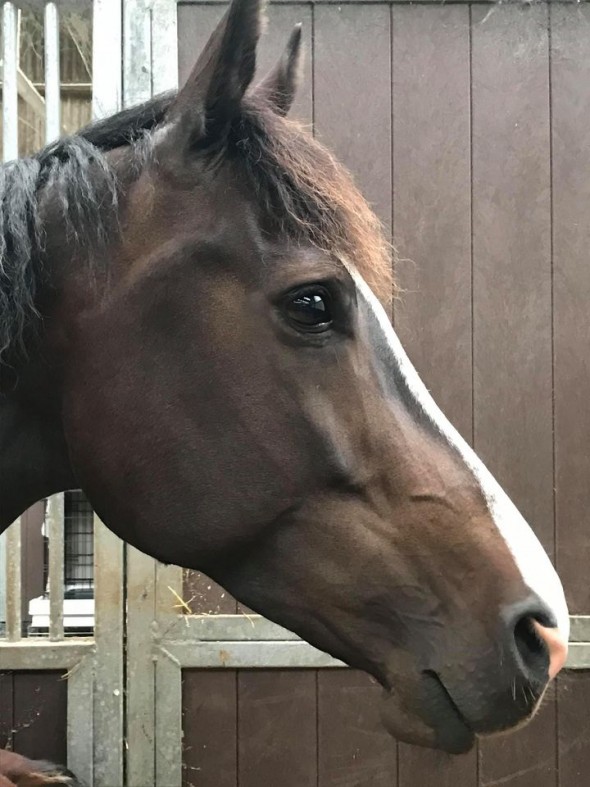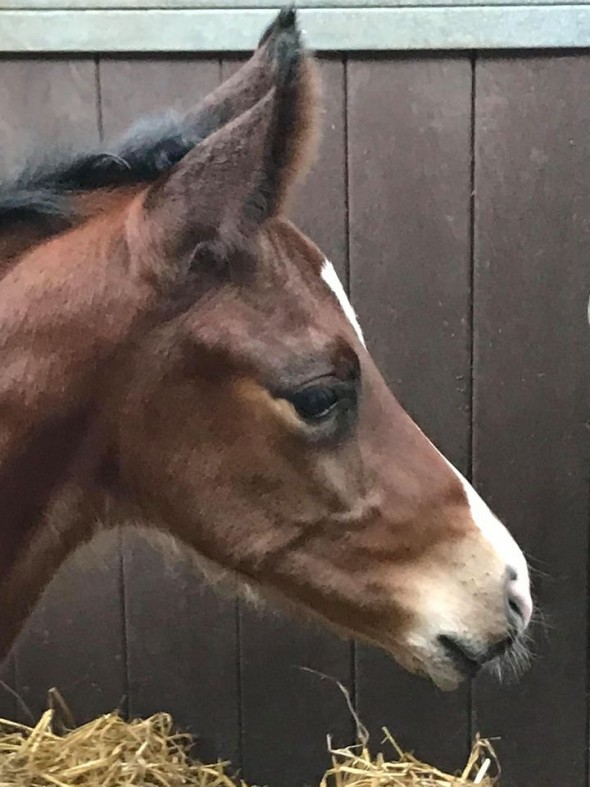 More foal spam from Antoinette O'Connor Milligan...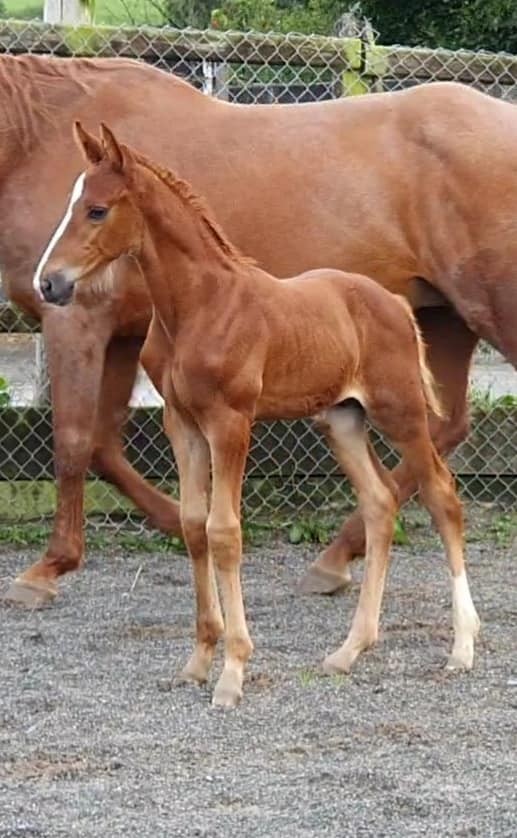 Our two super foals by Corporal VDL. The bay is a filly (3 months old) out of a Lux Z mare and the chestnut is a colt (just over 3 weeks old) out of out grade A mare by Don Juan De La Bouverie 😊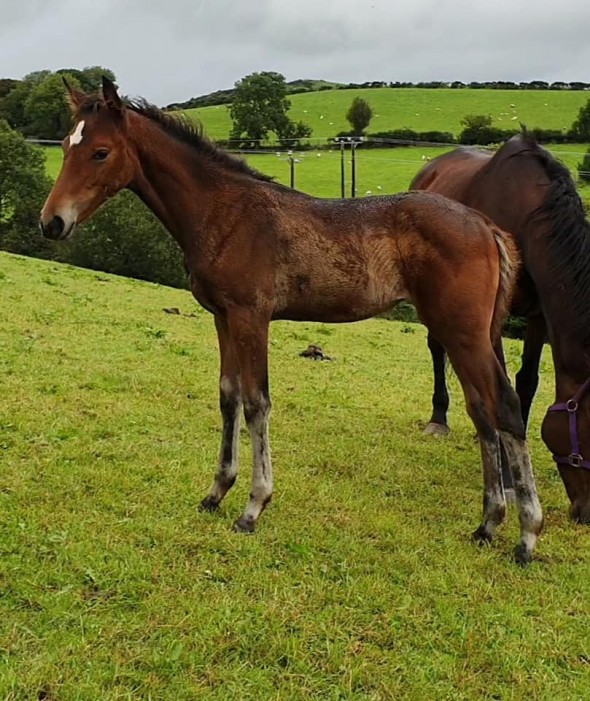 From Antoinette O'Connor Milligan - "Just love this years colt foal by Vittorio. Hes out of our Hermes De Reve x Carrick Diamond Lad mare"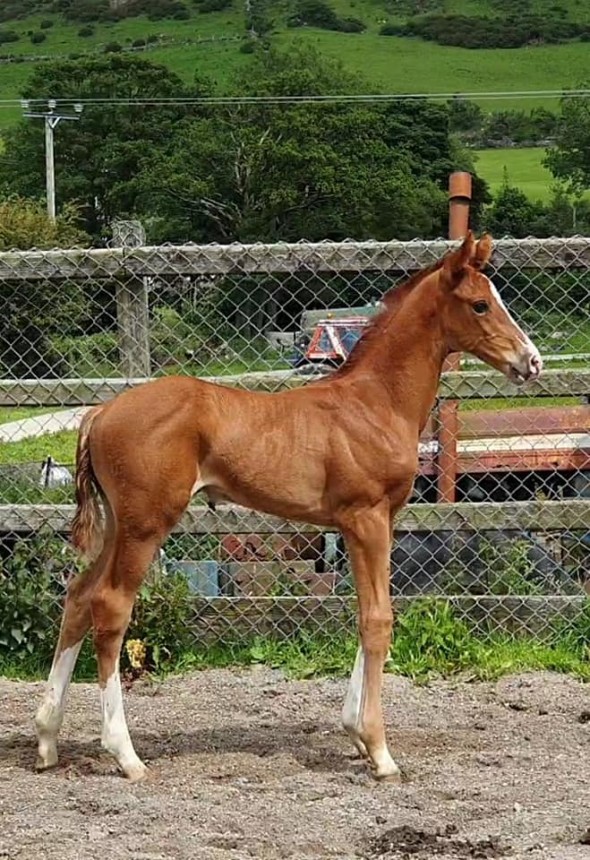 Vittorio x Sandreo x 00 Seven colt from Patricia Connon.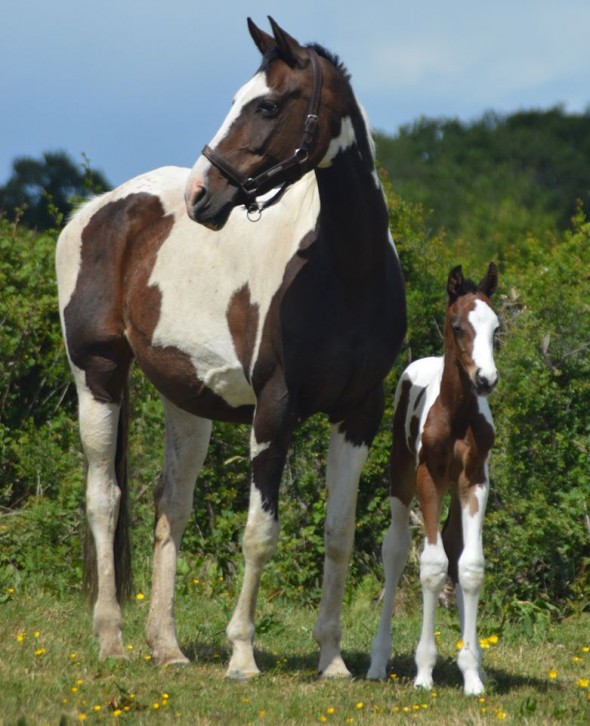 And another lovely foal, a filly by Vittorio from Chisum Lea Farm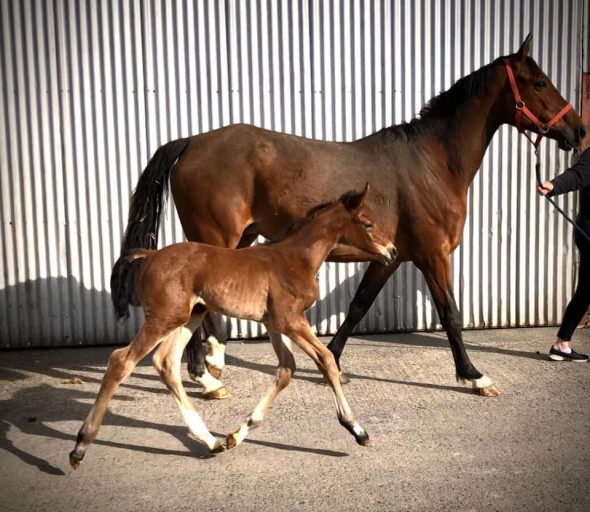 CLF Izzy Bella by Vittorio now 3 days old getting used to using her long legs...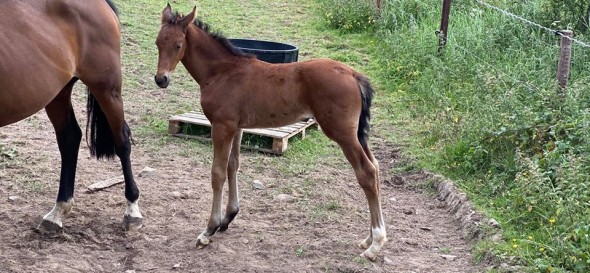 From Lazthreeo Laz. Joy comes in the morning! Grace ( Narcos x Lancelot breeding) had the most Beautiful filly foal by Vittorio today. Great recommendation by Drumhowan stud.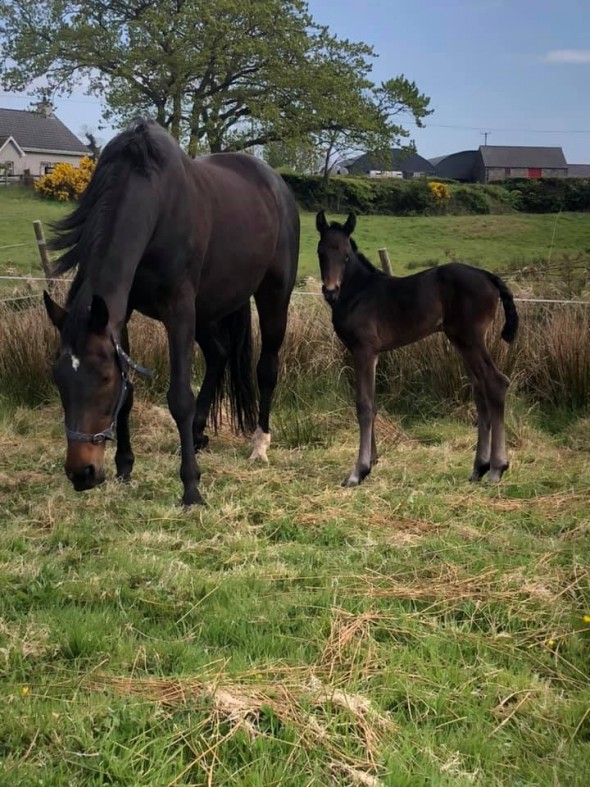 From Seamus McGillion...news of a filly foal by Primary xx
Filly foal by Primary ex Millhollow Lady whose dam is Sheans Lady. "You know that pedigree well lol" says Seamus!
Shean's Lady by Dangan King RID, is also the dam of Kilshane Mansha, the dam of EMS Florence. (Recipients carrying her embryos by Lucarelli xx due mid-May.)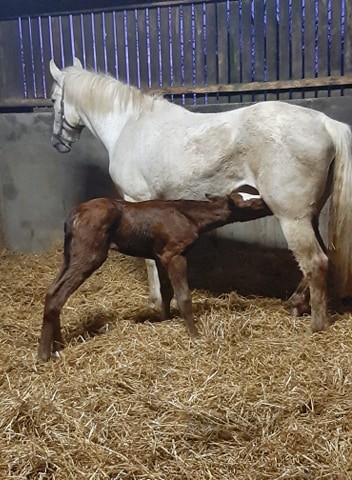 From Johnnie Simpson - LUCARELLI/ SOMERVILLE IMPROVISE colt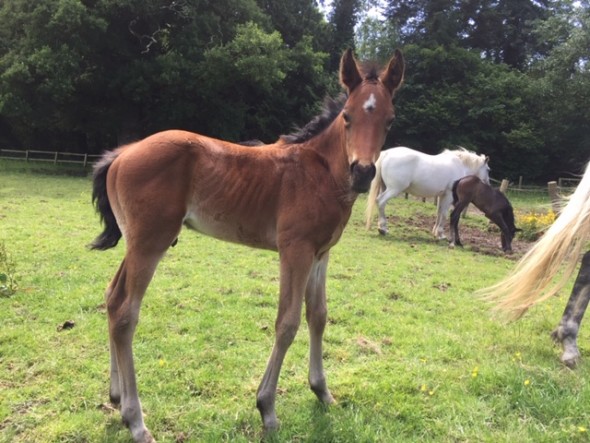 From Pat Meade Walsh - Fresh outta the hatch a gorgeous Filly Lucarelli xx X Heraldik xx ! Welcome Adina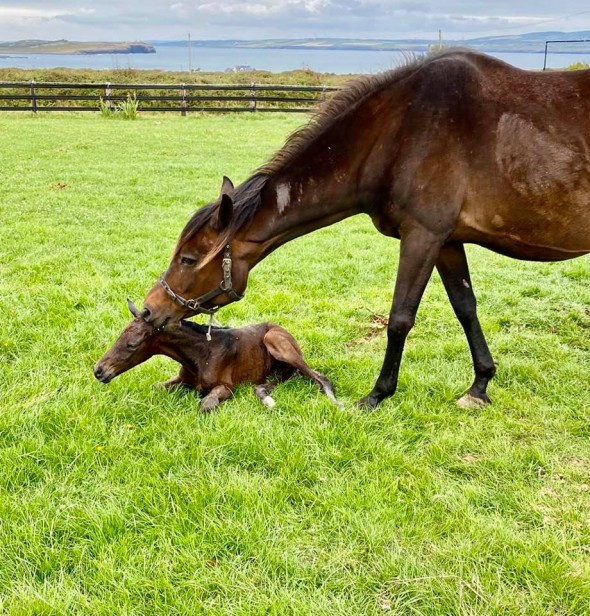 From Ringfort Sport Horses/Harron Eakin Farms
"Twin" colts by Lucarelli, carried by surrogate mares Sky and Goldie. Over the fence is the biological mother, grey 4* eventer EMS Florence.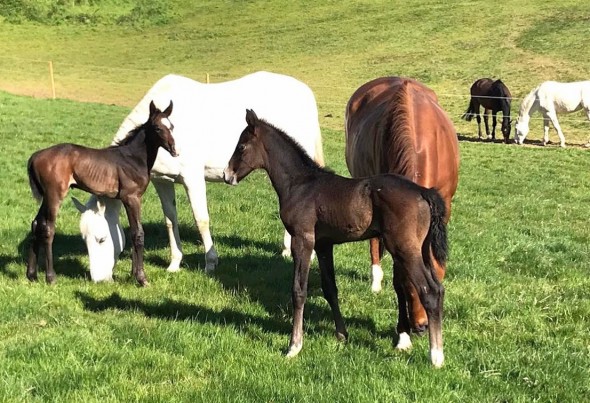 June 2019: One cycle. Two follicles. One insemination. One flush. Two embryos. Two transfers. One scan. Two pregnancies. May 2020: Two colts.
From Brian Clinghan: (below) Lucarelli x Hermes de Reve 2 weeks old - a very handsome chap