Currently ranked on both the eventing AND show-jumping Sires of the World Breeding Federation of Sport Horses - unique to find such a stallion "in the flesh" in Ireland!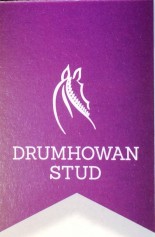 Height: 168cms Bone: 21.0cms
No Carrier of "Red" Factor! Cannot Produce Chestnut
Registered with Horse Sport Ireland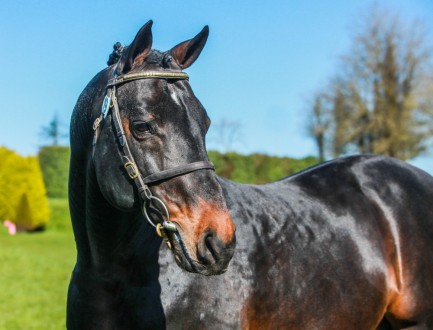 COLANDRO is the emerging top level show-jumping sire, who is now available in Ireland. Prize Winning stallion in Holstein Stallion Approvals, son of current World No. 1 Eventing sire CONTENDRO, and only turning 14 years old now.
CONTENDRO: World's number 1 stallion for eventing, 21st best sire for show jumping, and producing multiple dressage Grand Prix winners.
A robust damline is paramount in producing consistent performers and Colandro's dam, J-Ohara, has such. State Premium mare she is related to a host of performers at 1.60m level.
Daughter of the top international 1.60m show-jumping stallion Calando I, she is a half sister to the Grand Prix stallion Locarno (Ellen Whitaker).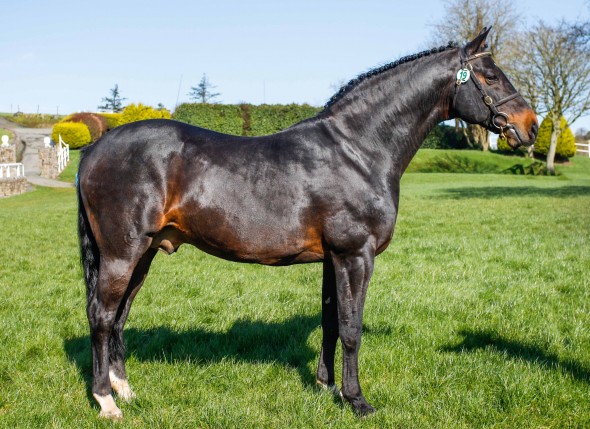 Such is the influence of the world class sire Contendro I, all major European studs offer his "entire" sons to top breeders. Colandro is the exclusive son of Contendro I, at stud in Ireland, "in the flesh".
In 2004, Colandro became 2nd Reserve Champion of the Holstein Stallion Approvals, He "made a very good operation", scoring 9 and a 10 jumping technique for power.
Under Gerdia Dolfsma, he competed at 1.30m. With competition, he combined an active breeding career, as a privately owned stallion, in the Netherlands.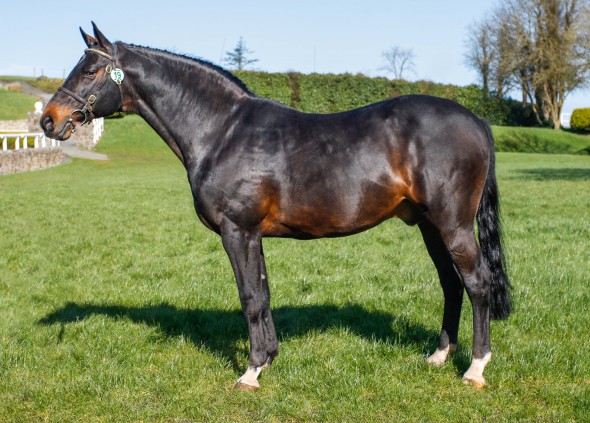 Colandro is a dual-purpose sire.
He is shooting up the WBFSH eventing AND show-jumping Top 100 rankings, and despite being a comparatively young sire he has already clocked up several 1.50 and 1.60 show-jumpers, such as Chapter, Cor Bakkar and Buckle Up.
Colandro's progeny compete up to and at 5* Grand Prix Level and on Nation's Cup Teams.
Equally impressive are the progeny who event from Colandro up to and at European Championships and Le Lion CH-M-YH.
"Top in Breeding... And for sport."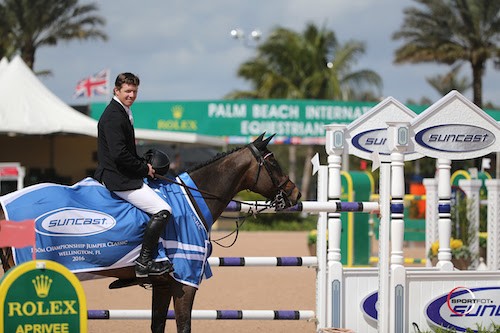 "Buckle Up" (Shane Sweetnam) Winner CSI4* WEF Florida $35,000 Suncast 1.50m, Feb. 2016. Jumped World Cups in Oslo, Madrid, Budapest, etc.. Won CSI0 Grand Prix in Odense in 2015.
"Bolandro", placed 7th Rome Foro Italics Grand Prix (G.C.T.) 2015.
More top performers include "Chopard" (1.50s.j.), "Big Boy 36", "Beinhard", "Bolando", "Dakota", "Boris Utopia" and "Chapter".
In Eventing, Colandro progeny, show also at high levels:
"Bulano" (Katie Bleloch), placed European Eventing Champs, Young Riders, 2015.
Dutch Man Retto, placed 2nd Le Lion CH-M-YH, 2014, while Bernadette Utopia (Padraig McCarthy (IRE.)), placed 2nd Aldon CIC2*, 2015.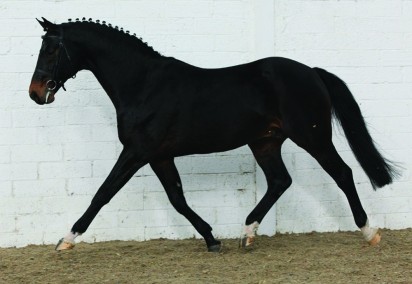 Colandro was the sire of the HSI Event Foal Champion 2016.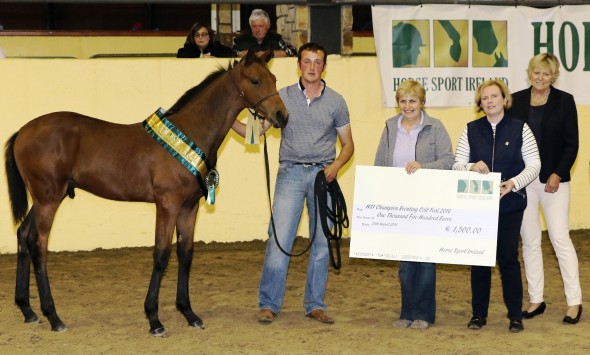 For information about stud fees, terms, etc. contact the stud. Details below: