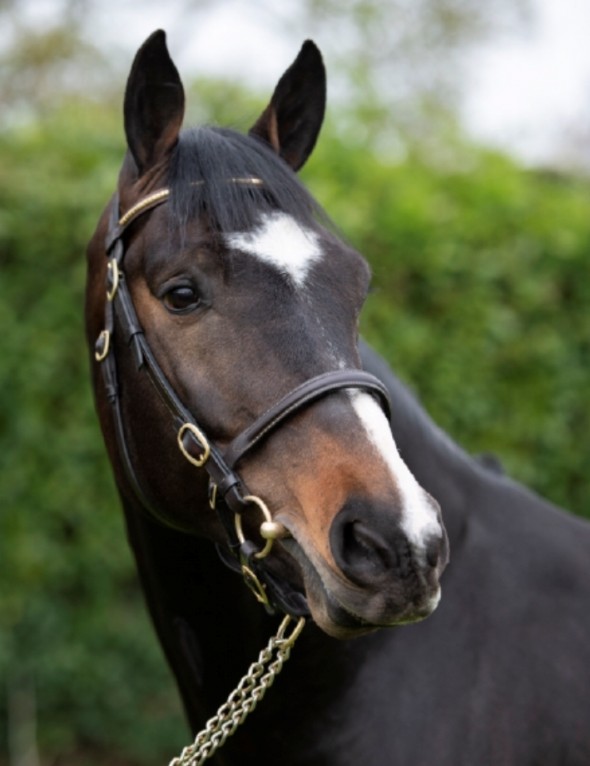 THERE ARE CORNET OBOLENSKY SONS - AND THEN THERE IS HIS SON OUT OF THE TOP CASSINI 1 MARE NORDICA 111!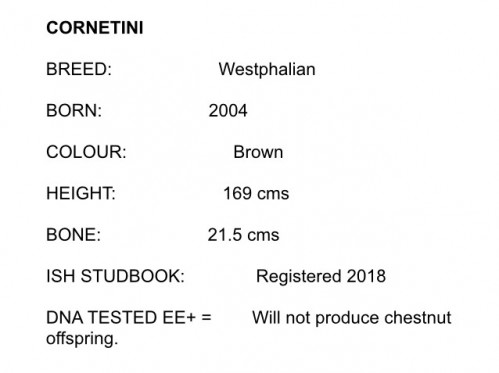 CORNETINI is a young black stallion, only five this year and an enormous credit to Gladys and Eamon McArdle that they, against serious competition, have secured him to become the latest addition to the Drumhowan roster for 2019.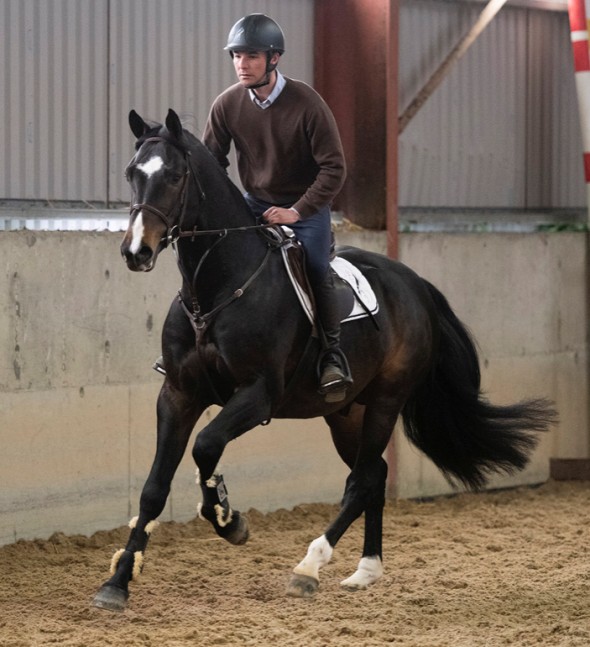 Fusing Cornet Obolensky and Cassini 1 to secure for Irish mare owners the most sought after bloodlines of the sport of show-jumping.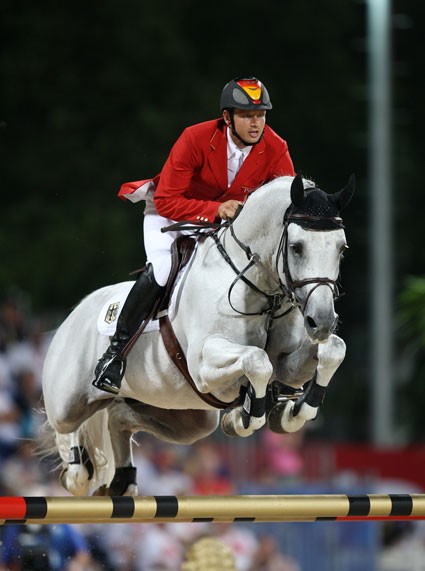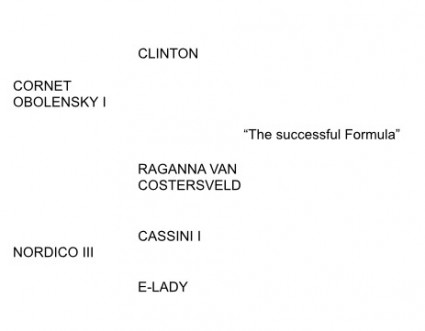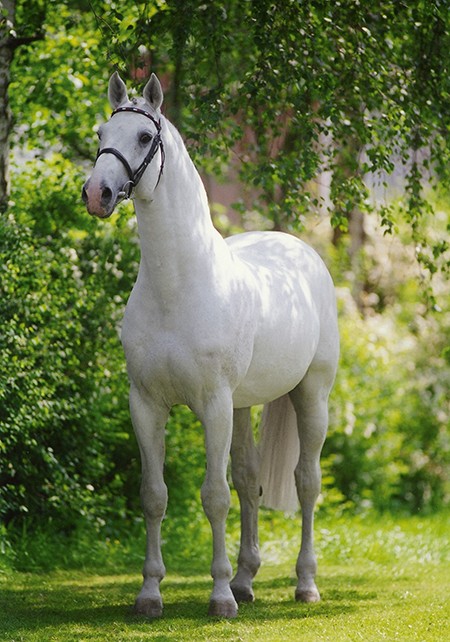 When the Tewes family bred their stunning Cassini 1 mare, Nordica 111, to Cornet Obolensky, the breeding fraternity in Germany and throughout Europe, held its breath.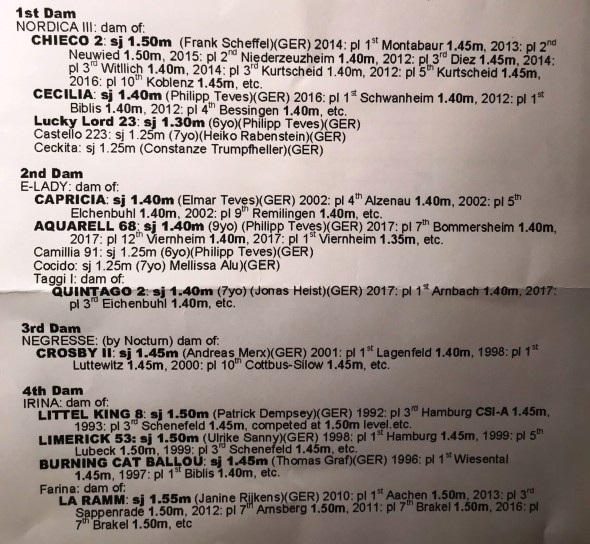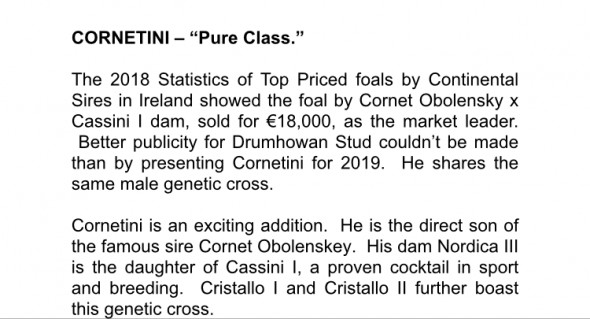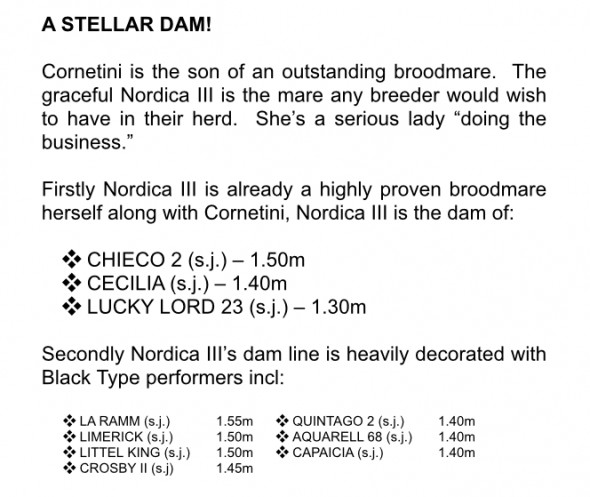 Top left photograph in the collage (below) is Cornetini's dam Nordica 111.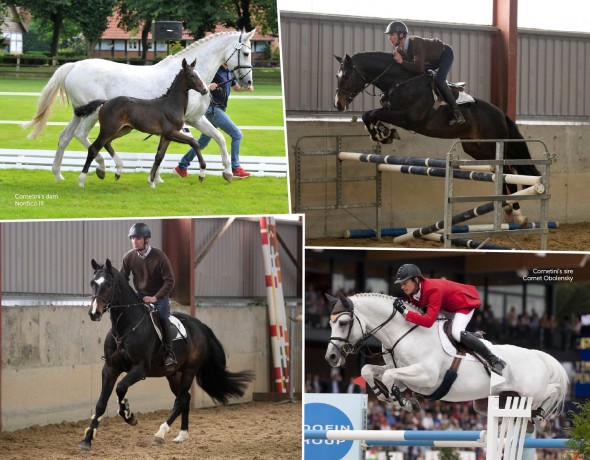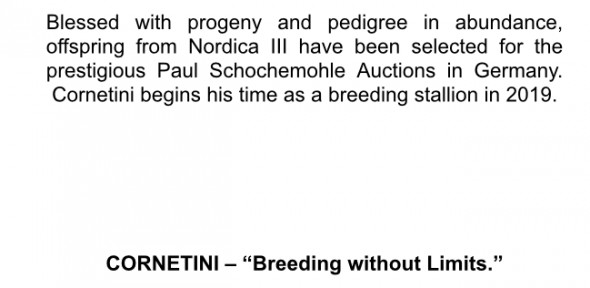 CORNETINI – "Pure Class."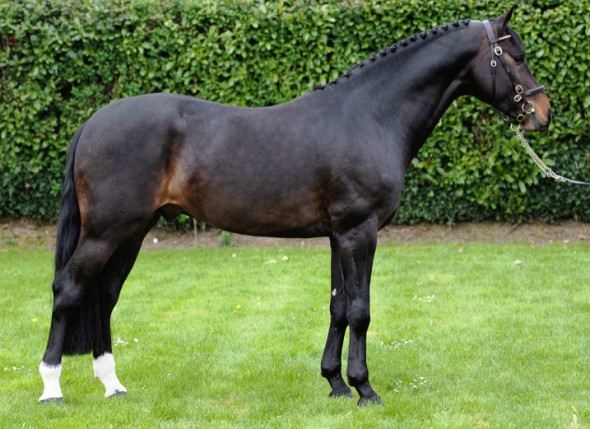 A stunning colt, oozing athleticism and quality, Cornetini stands all of 16.3 hh.
From both grey parents, remarkably Cornetini is a rich deep brown colour. Although, like his sire, he will not produce chestnut progeny!
Cornetini is a strong, attractive stallion with good movement and great jumping technique as well as abundant scope.
CORNETINI – "Breeding without Limits."
Sourced in Germany and once again Gladys and Eamon McArdle are grateful for the trust yet another new owner has demonstrated, by choosing their stud and management, to stand this impeccably bred colt. Aptly named Cornetini, which represents the "portmanteau" of his legendary sires. His credentials ably command the "eagle-eyed" breeder's attention.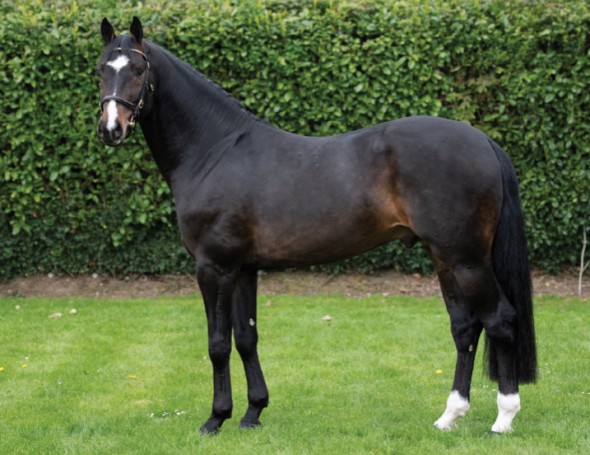 And for Irish mare owners he is just a short drive away at Castleblaney in Co. Monaghan. What a treat to go and have a look!
Just born, a Cornetini colt for Antoinette O'Connor Milligan of AM/PM Stud.