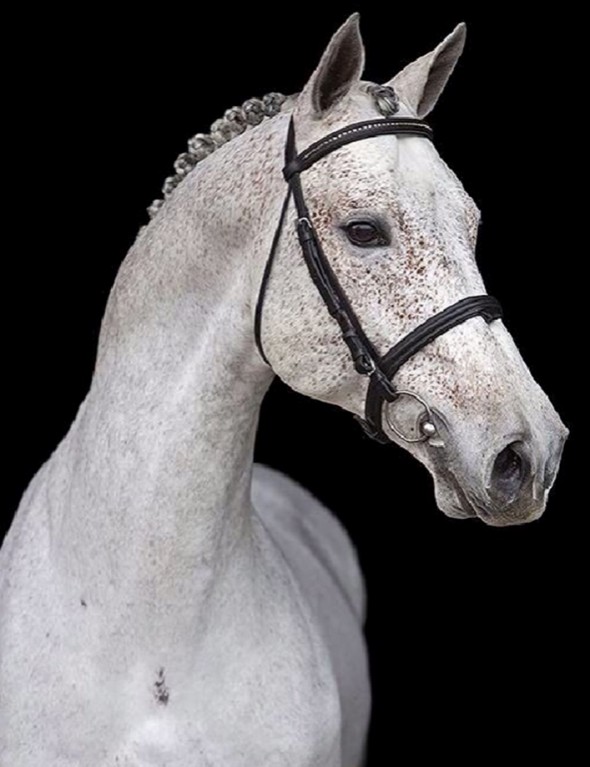 CORPORAL VDL - APPROVED BY HORSE SPORT IRELAND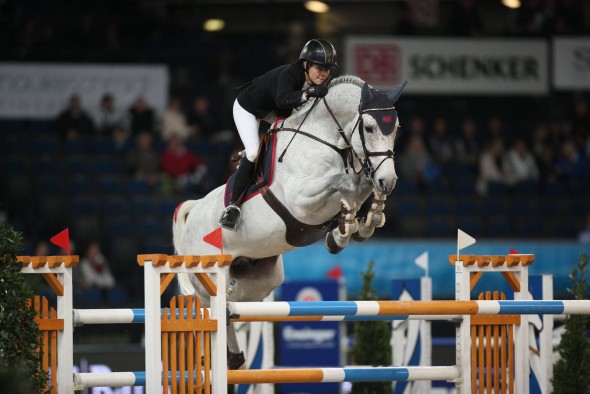 Corporal VDL meets the performance component of the criteria for Approval in the ISH Studbook and is eligible for a 4* SJ OP rating.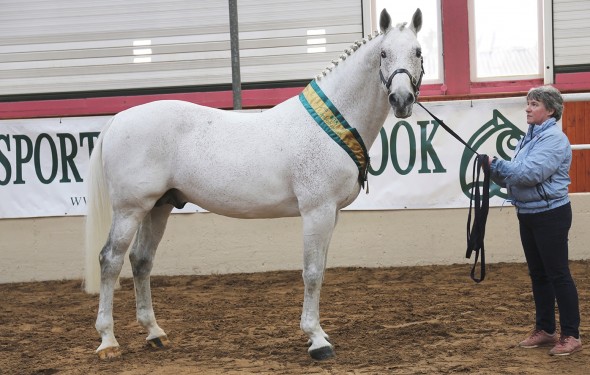 STUDBOOK: SWB, HANN, SF, OLDBG
ISH STUDBOOK: Approved 2018 – 4* Own Performance.
Corporal VDL will "step out in style and stardom", for show-jumping breeders in 2019. For this performer boasts the best credentials of recent new Imports to the Irish stallion scene. His bloodline, his performance and his physique meets all the demands of the modern day performance stallion.
Corporal is a strongly built stallion who scored high marks in his stallion test particularly with scope and extra technique.
Corporal VDL is the sole Sport Horse Stallion to gain Full Approval by Horse Sport Ireland, at their inspections in 2019. He meets the complete veterinary checks and the high show-jumping performance components required to gain "Approval" status. The 4 Star merit was also awarded on his successful high competition record.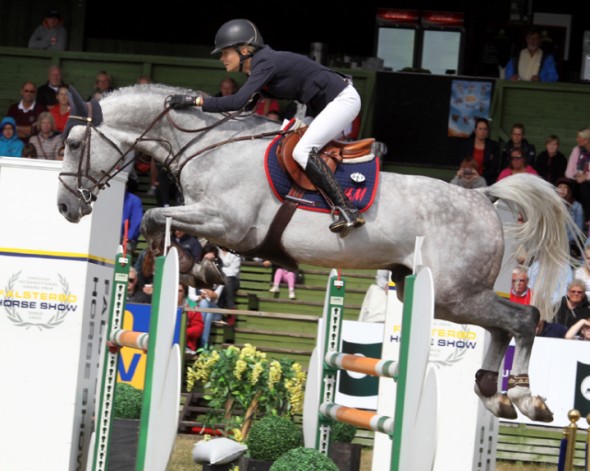 Corporal VDL enjoyed a successfully robust career in competition. He proved consistent and competed CSI5* with Jur Vrieling (NED) and Malin Baryard-Johnsson (SWE).
As a youngster Corporal VDL scored high marks in his stallion test particularly "with scope and extra technique". As a 5 year old he finished 6th in the Swedish Championsip and at 6, he qualified for the final of the open Swedish Championship at Falsterbo. He was one of the most talked about young horses at International shows while ridden by Malin Baryard-Johnsson, impressing breeders and sports people alike.
At 8 years old Corporal VDL made his debut at 1.50m, claiming 5th in 1.50m in London and jumping double clear in 1.50m Verona. In 2013 Corporal VDL started 42 times and jumped 39 of them double clear. In 2014 he started 36 times and jumped 28 of them faultless. Amazing, Careful and Clean.
Corporal started his career under Malin Baryard-Johnsson, with whom he made some impressive results. As a young horse, Corporal was 2nd in the Champion of the Youngsters in Stockholm, and 4th in the Championship for 7-year olds in Falsterbo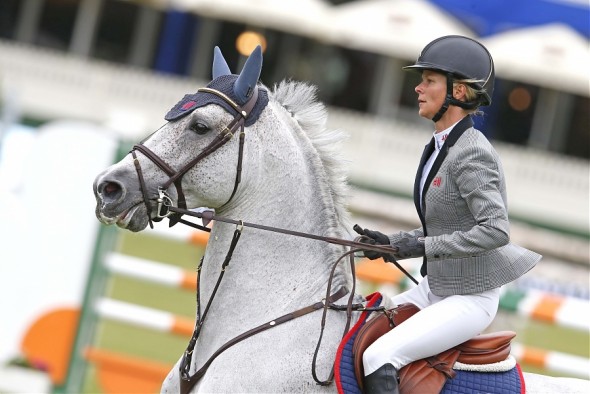 As a 5-year old he finished 6th in the Swedish Championship.
With Malin, he developed to international level and placed, among others, 6th in the Grand Prix of Stockholm and 3rd in the Masters of Stockholm.
In 2016, Jur Vrieling took over the reins successfully, winning in Bonheiden and placing 3rd in the Grand Prix of Salzburg, 4th in the World Cup Qualifier of Leszno, and 8th in the Grand Prix of Oldenburg.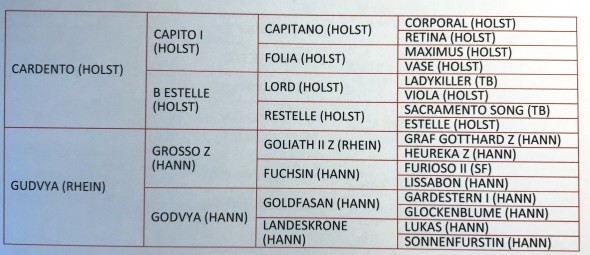 The pedigree of Corporal VDL reads like a "who's who" of the world's best show-jumping sire. He is the son of Cardento, the Olympic, World and European Championship Silver medal winner. Along with the WBFSH No 8 ranked show-jumpi
The sire of Corporal is the Olympic, World and European Championship silver medal winner – Cardento. Cardento is a top producer of Grand Prix jumpers like Matrix, Cafino and Nice Stephanie.
The Holsteiner stallion Cardento has everything: a top pedigree, the capacity to jump at Olympic level and the ability to pass his talent on to his offspring. Besides this he has a golden character.
Cardento is titled 'Elite' by the Swedish Studbook: On three occasions he won a Silver medal with the Swedish team: at the European Championship, the World Championships and at the Olympic Games in Athens.
The maternal sire of Corporal VDL, Grosso Z, brought several top jumpers including Goldfever under Ludger Beerbaum. Corporal VDL's dam, Gudvya, contributes the formulaic "twice G" blood by adding her grandsire Goldfasan.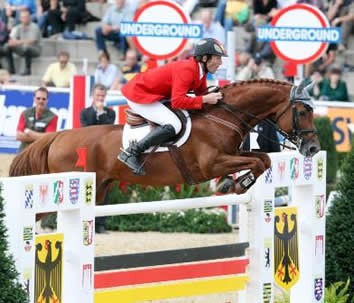 The first offspring of Corporal VDL have made an excellent impression. They are horses with much expression and charm, jumping with scope and excellent use of their hindquarters.