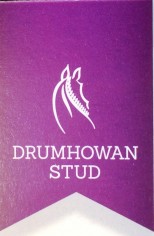 Currently a World Breeding Federation ranked Event Sire.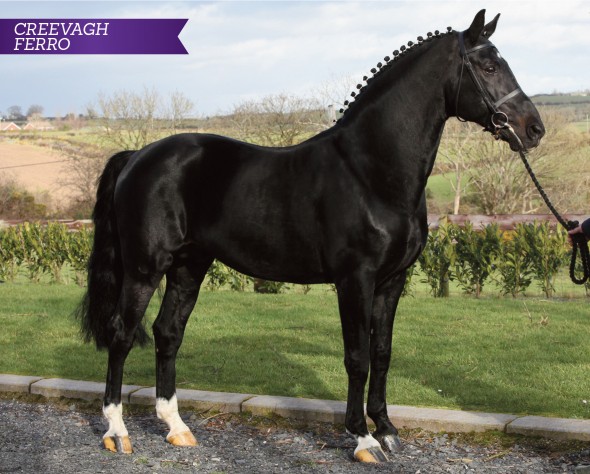 Breed: K.W.P.N.
Born: 1999
Colour: "Seal" Black
Height: 168cms
Bone: 21.0cms
No Carrier of "Red" Factor! Cannot Produce Chestnut
Irish Sport Horse Studbook : Registered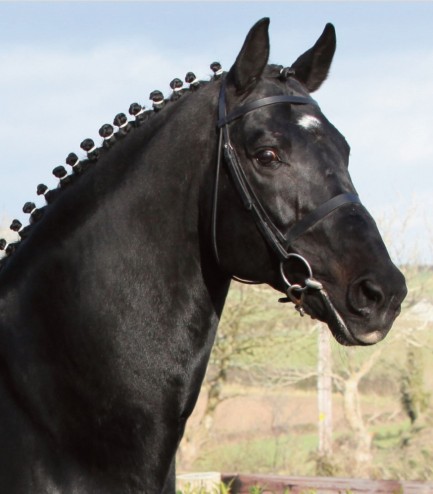 From his legendary sire the great Olympic Ferro - WBFSH Dressage Sire Ranking No. 7, 2015 - Creevagh Ferro passes movement which characterizes his progeny. The jumping ability is a "marker" of Naika's (dam) sire Concorde, a legend himsel
The cross of dressage with showjumping is unique, yet it enhances Creevagh Ferro to consistently produce versatile sport horses.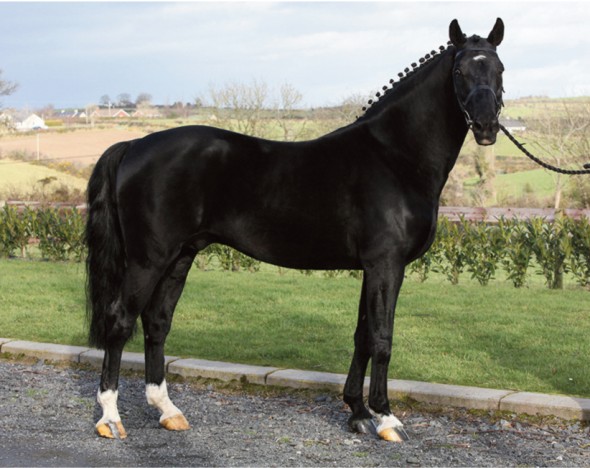 As a competitor "he wore many caps". A winning 3 year old loose jumper, successful 1.30m show jumper, National Pre. Dressage Champion 2005 and a "Flexi-Eventing" campaigner, he always showed aptitude and liking for each discipline.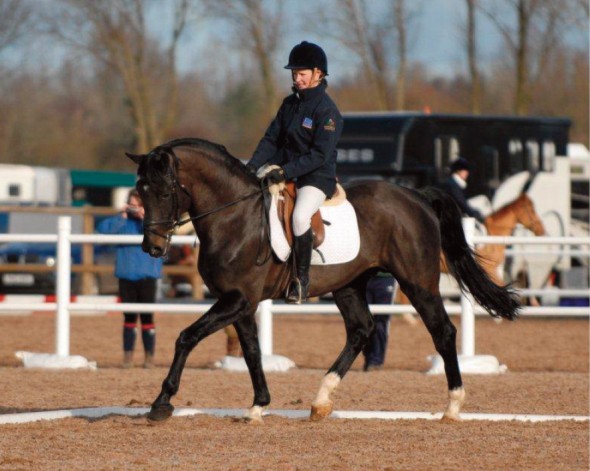 His rideability was special.
Foal Sale toppers at both Goresbridge (€6,200) and at Cavan (€7000) in 2016
In recent times, Creevagh Ferro's reputation has been "walking on waves", as an all-round successful performance sire. Wins and top placings were bedecked on many of his progeny in 2015.
From the H.S.I. Foal Championship to all major Irish and UK Events, to the Pony European Individual Show Jumping Finals in Malmo, Creevagh Ferro's progeny shone brightly through.
Fermoyle Charles (H. Gardiner) - Reserve Champion Show Jumping Colt Foal H.S.I. Foal Championship 2015.
Ballygawleys Little Ferro (O. Roulston), 1.30m, 4th placed Malmo Pony European Individual Final (1.35m) 2015. 1st Fontainbleu CSIP.
Top producers and agents seek, produce and sell youngsters from Creevagh Ferro eg. Cooley, Fernhill, Jackson, Halliday, and many more.
Clarkes Ferro (D.O. Kingsrod), 1.50m, 2nd Placed Vestfold CSI2* (1.45m), 2016.
Cillnabradden Evo (O. Townend), 1st Osberton International CCI2*, 2015. 1st Richmond Open Intermediate, Aug 2015.
Doonaveeragh O Six (B. Staples), 3rd Weston Park CCI2*, Oct. 2015.
Creevagh Miss Ferro (E. Power), 3rd Camphire CCI*, July 2015.
Cleo Ferro (L. Latta), 2nd Ballindenisk CIC2*, Sept. 2015.
Cooley Top Cat (P. French) 6th B.E. Young Horse Championship CIC2*.
Woodstock Wallaby (R. Wood (USA)), 1st Lexington CIC2*.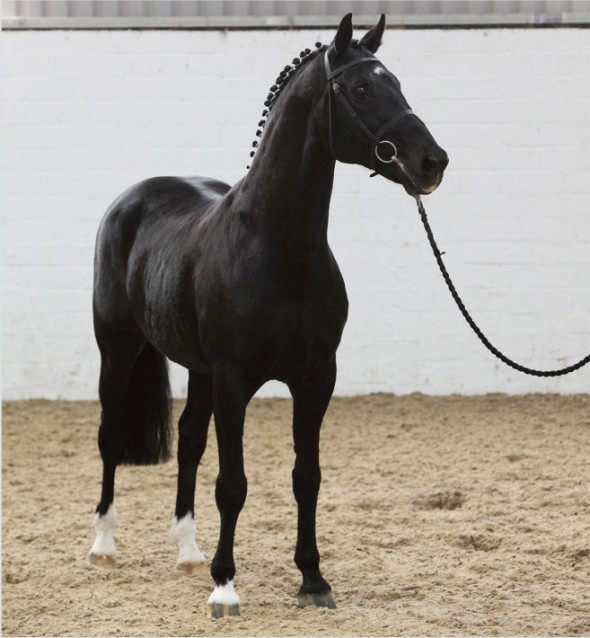 At 17 years old, Creevagh Ferro is still a "chic" and beautiful "seal" black stallion.
He has worked hard through his offspring, to achieve his now well deserved recognition as a successful sire, particularly of event horses. Everything is hereditary, Creevagh Ferro is noted for breeding many black horses.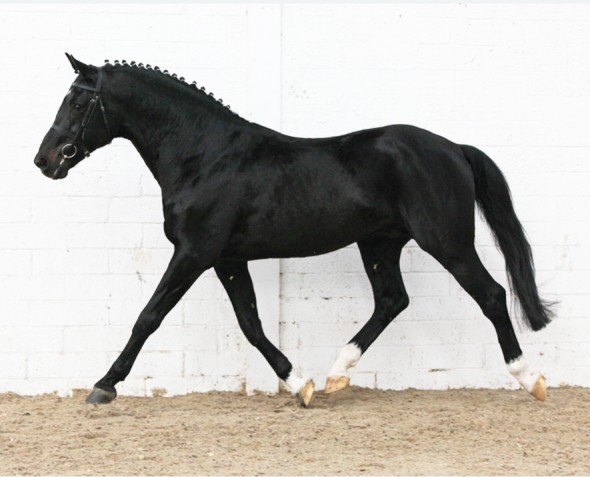 For information about stud fees, terms, etc., contact the stud. Details below: