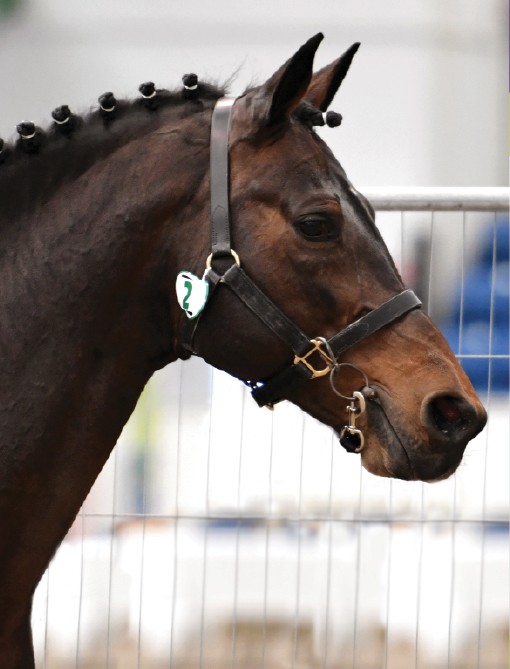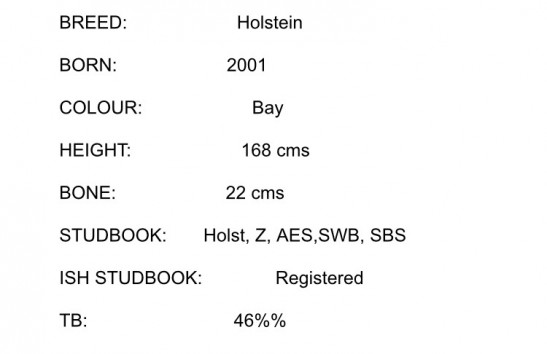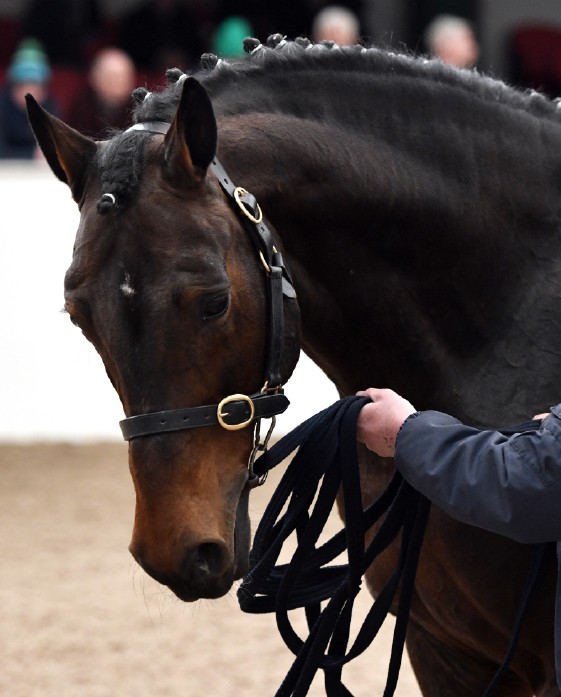 "WHERE PREMIUMS AND PEDIGREE PREVAILS"
Premium stallion at the Holsteiner Korung (Approval), Cristo then proceeded to achieve several Studbook registrations. Cristo's total score at the Stallion Testing (HLP) of 140.18 points was noteworthy, this included Jump 137.70 and Dressage 120.78. He further won 5 klasse L events under Lars Bak Anderson.
Cristo is a bay, blood limbed horse with well proportioned conformation. His majestically defined head never ceases to impress. Chic, Scope, Versatility and Modernity are some of Cristo's dominant traits.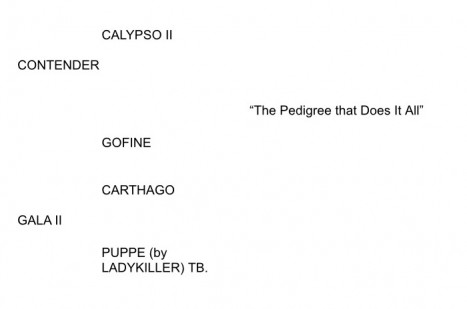 Cristo's pedigree impresses generation upon generation.
He combines two of the great and modern Holstein Performance sires. Contender sired Contendro 1, WBFSH No. 1 Event Sire 2018, 3 years running at the top now and Montender (Olympic Team Show-jumping Gold Medallist).
Carthago sired Mylord Carthago (Penelope Leprovost), Winner of the Global Champions Tour, (G.C.T.) Grand Prix, Vienna, 1.60m and Old Chap Tame, Runner-up G.C.T., Shanghai (1.60m).
Cristo's damline confers him with famous relatives, including the outstanding sire Landadel and the renowned Calvaro, Silver Medallist at the Atlanta Olympics.
There is no gamble in breeding to Cristo!
His pedigree indicates what he could breed, his progeny confirms what he does breed now.
Cristo has already emphatically displayed his strength as a dual-purpose sire of superior class, in both eventing and show-jumping in particular.
CRISTO – THE SIRE WITH PROVEN PROGENY
With some of the show-jumping world's top riders already mounted on successful offspring of Cristo, he now boasts all the credentials of a proven sire!
THE SIRE EXERTING INFLUENCE NOW!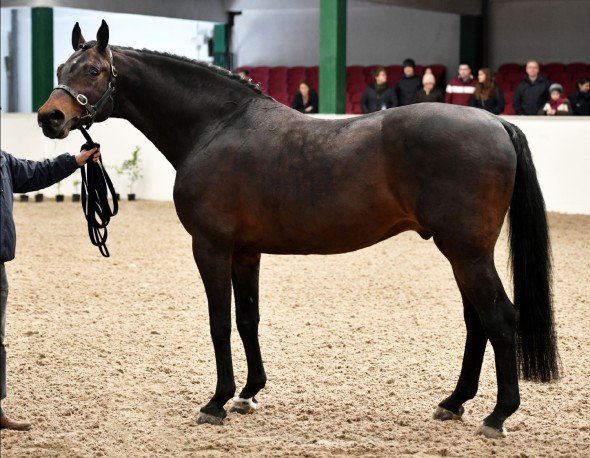 The versatile Cristo is a stallion with significant influence across discipline borders. The "fresh" eighteen year old Cristo acts like an eight year old boy!
He has a host of successful offspring show-jumping at the highest level and in 2018 Cristo lists as the WBFSH Eventing Sire Rankings in 50th place. He is the 6th top ranked living Irish based stallion.
In February 2018, the Individual Silver Medallist at WEG, Tryon 2018, Martin Fuchs and Jacques Bodenmuller's Cristo (Cristo x Stanatto) displayed top ability to win the $25,000 CP Grand Prix, at WEF, Florida.
Speaking afterwards Martin Fuchs said "He's so easy, a wonderful horse. He's always fun, always the same. He's very light on the leg, very light in the hand. He's just uncomplicated." The pair also won the Jumper Style Award.
The stallion Cristo has already over 20 offspring competing at 1.50m to 1.60m level across the world. Included in these impressive performers are: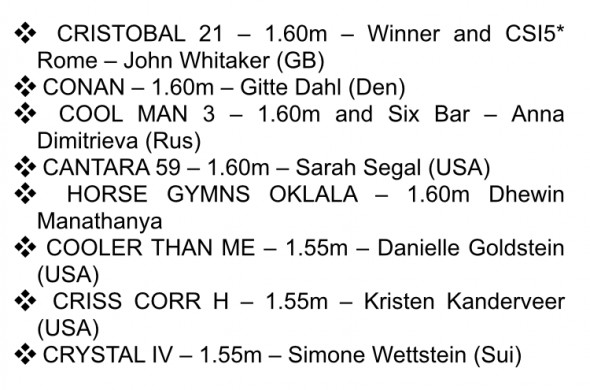 Cristo is also ranked 12th best stallion of his age group in terms of offspring performances by Horsetelex (oldest offspring 11). Successful eventers from Cristo include Clifford M – CCI3*, Captain Lavade – CIC2* and Coffey – CIC2*.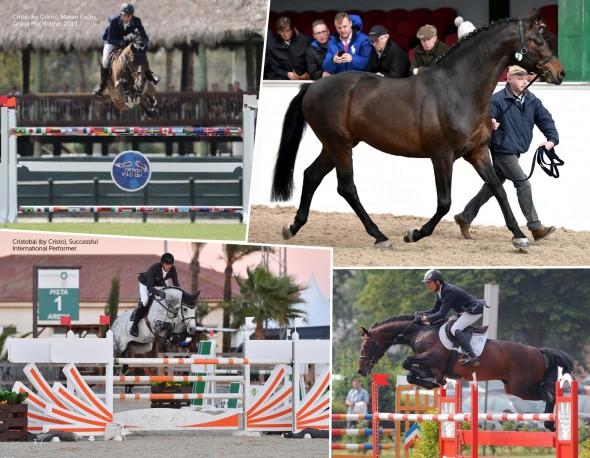 Cristo joins Drumhowan Stud in 2019, having spent two breeding seasons in TSC, Ashbourne.