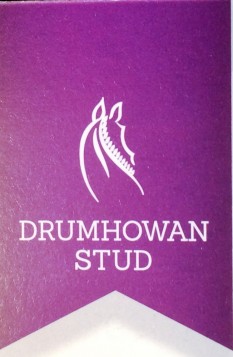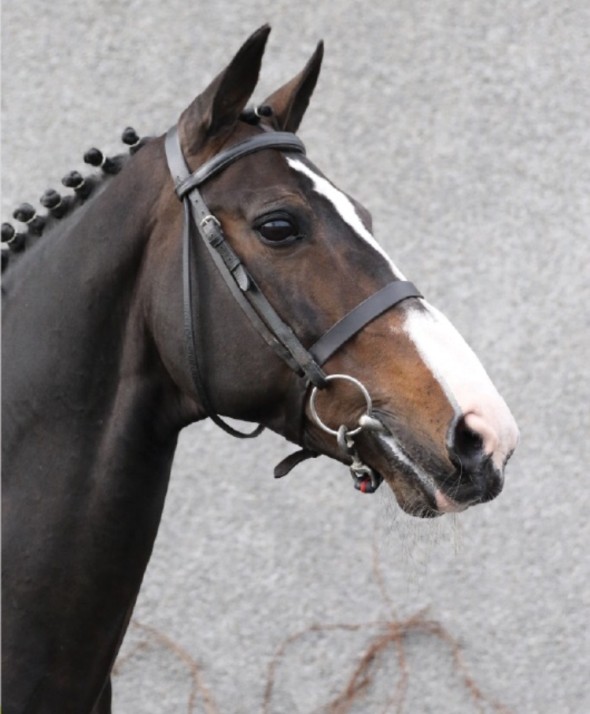 "THE BEST SHOW-JUMPING HORSE EVER TO STAND AT DRUMHOWAN STUD" - Gladys and Eamon McArdle
EXQUIS POWERFEE owned by Euro-Horse, Belgium - Team Exquis and Jos Verlooy - and now standing at Drumhowan Stud.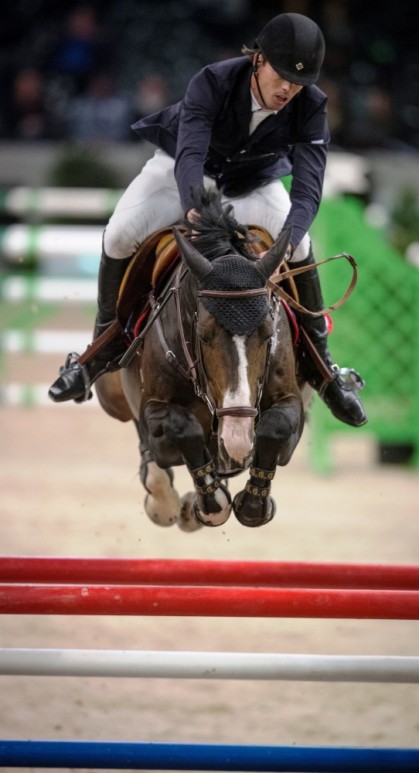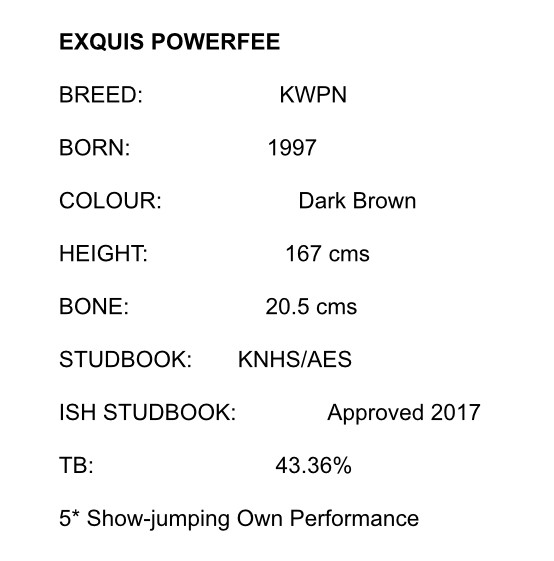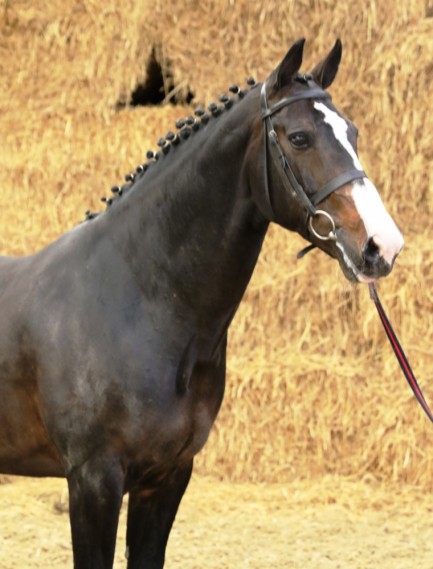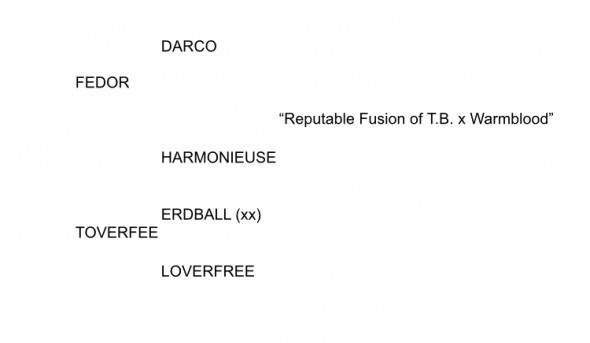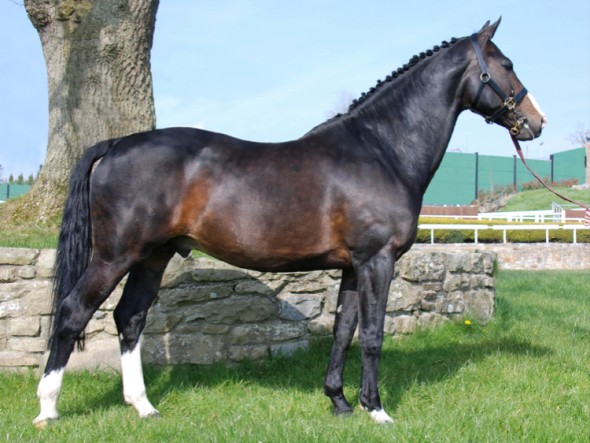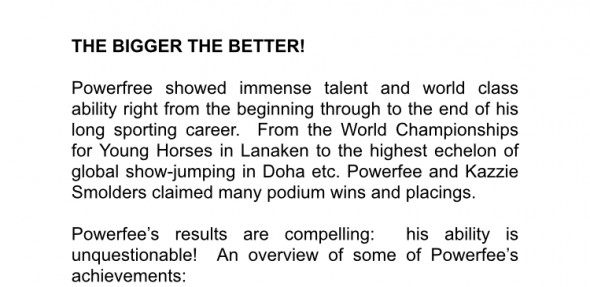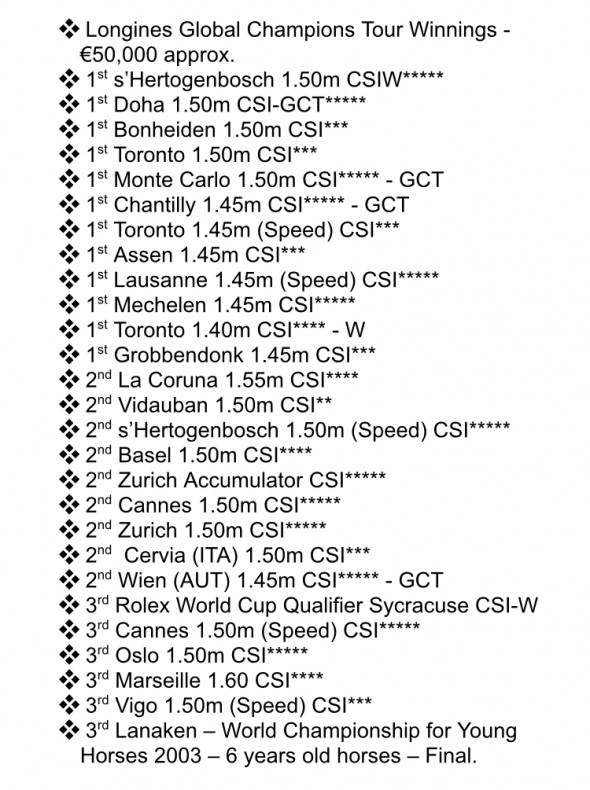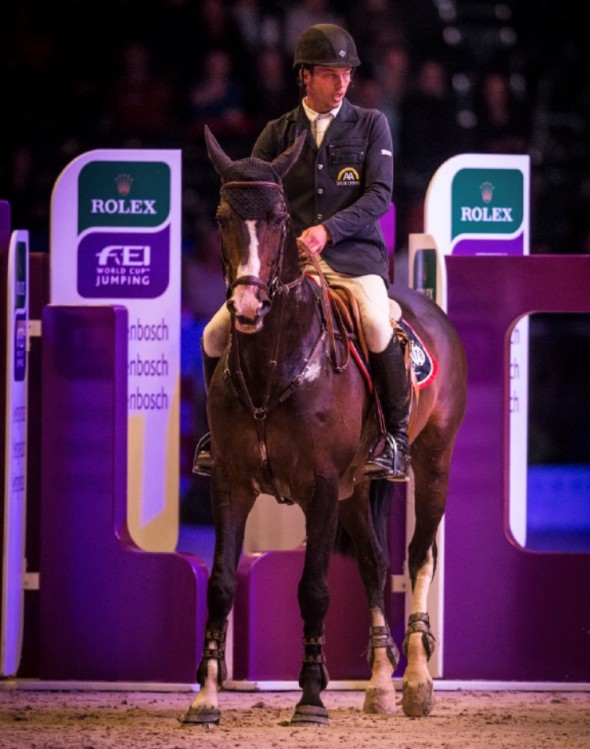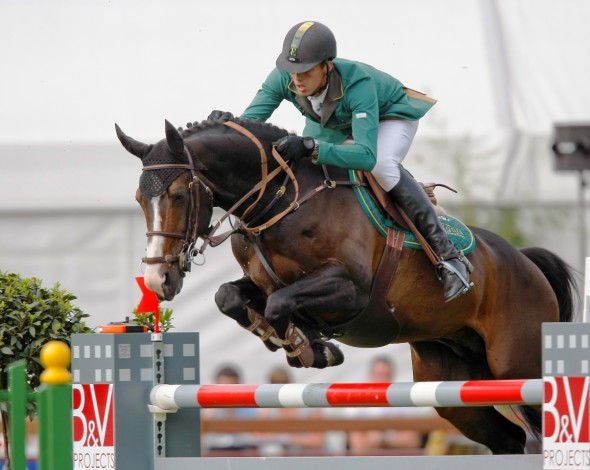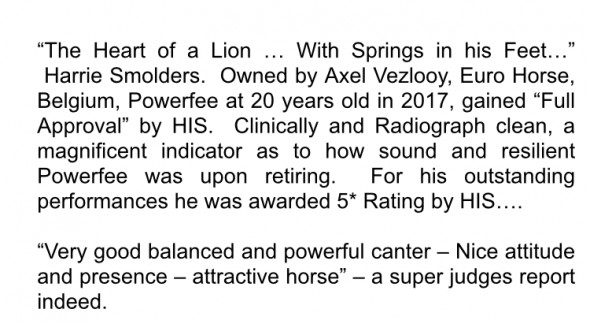 Exquis Powerfee has only a handful of progeny as he covered few mares while he competed - the decision of his owners, Team Exquis and Euro-Horse's Axel Verlooy of Belgium.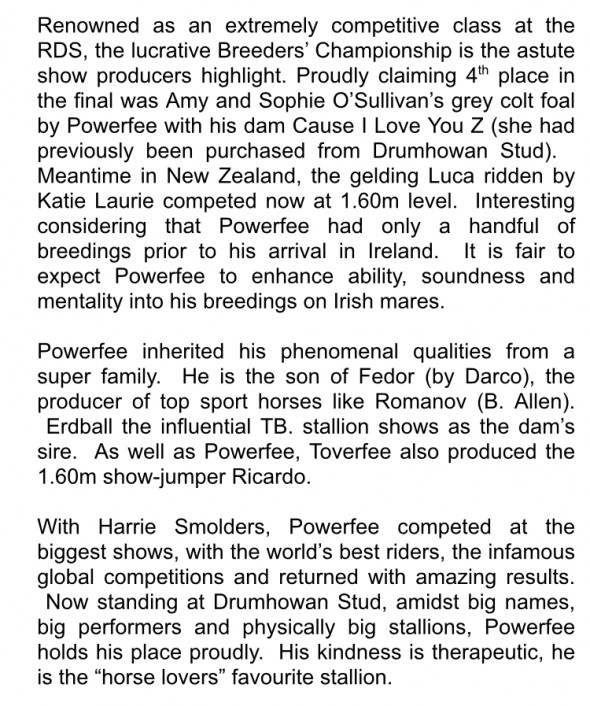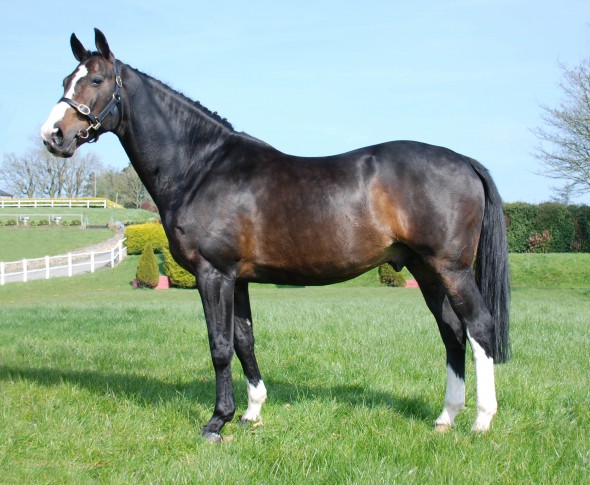 EXQUIS POWERFEE: IN PEDIGREE, SPORT AND SOUNDNESS - NO WEAK LINKS!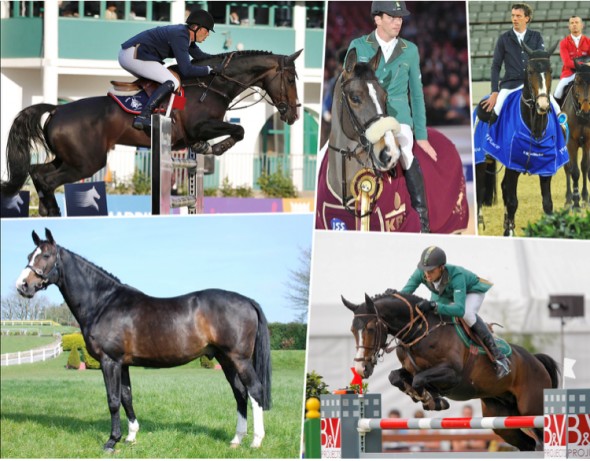 Any enquiries should be addressed to Gladys or Eamon at DRUMHOWAN STUD.