"THE BEST SHOW-JUMPING HORSE EVER TO STAND AT DRUMHOWAN STUD" - Gladys and Eamon McArdle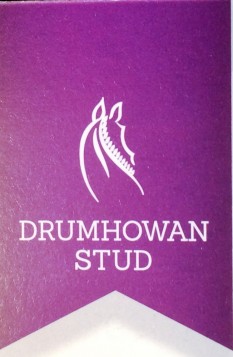 EXQUIS POWERFEE owned by Euro-Horse, Belgium - Team Exquis and Jos Verlooy - and now standing at Drumhowan Stud.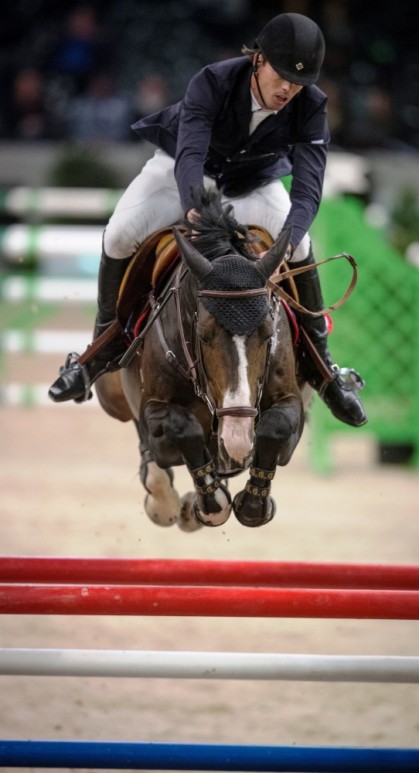 Exquis Powerfee is HSI Approved as a 5* stallion.
This is what the HSI Selection Panel said (unedited):
* CONFORMATION:This is a correct, short coupled, attractive horse.
* WALK/TROT: Balanced walk and trot.
*ATHLETICISM: Very good balanced and powerful canter.
* OVERALL: Nice attitude and presence.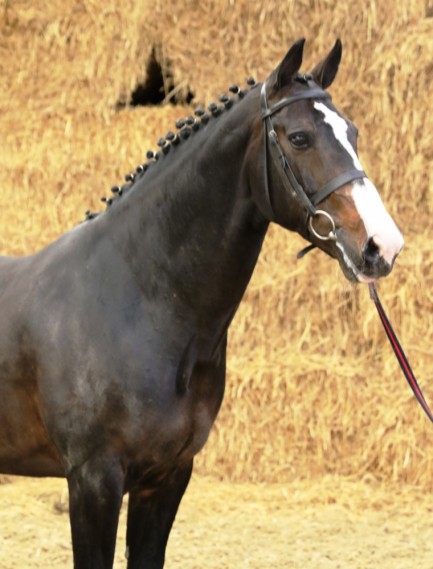 World Class rider Harrie Smolders said this about his World Class horse - "Powerfee has the brain of precision and speed, the heart of a lion, but he has springs in his feet...my top partner who helped me to the World's Top 30 Ranked Riders.
"He knew and loved the game well!"
KWPN 1997. DARK BROWN 167 cms. BONE: 21.5 cms. Approved by: KNHS. AES. and HSI
ISH Studbook Approved 2017: 5* Showjumping own performance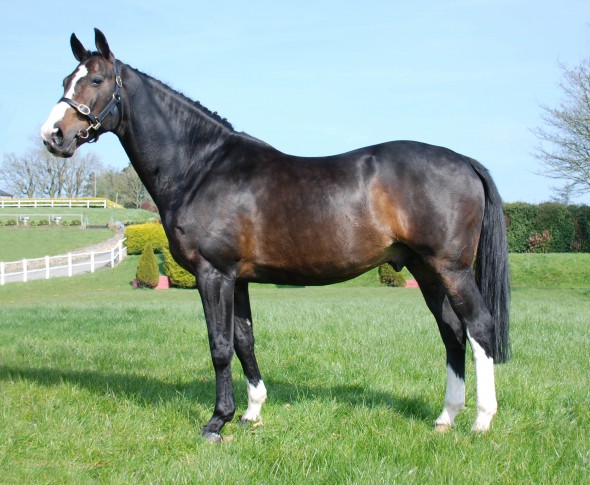 FEDOR (DARCO) out of an ERDBALL (XX) MARE
The pedigree in this smart, dark, "blood type" stallion has left its legacy. This grandson of Darco with immediate thoroughbred cross on the maternal side. Fedor, his sire, was himself a 1.60 stallion and a keur predicated KWPN stallion. His grandsire Darco was the World number 1 show -jumping stallion, and is a breeding legend to this day. His dam, Toverfee is a daughter of the KWPN Approved TB stallion Erdball (xx). In addition to Powerfee she produced the 1.60 show-jumping horse Ricardo.
EXQUIS POWERFEE is the winner of more than 20 International Ranking Classes worldwide, including winning the Doha Al Shaqab CSI5* GCT; 3rd in the the Rolex World Cup Qualifier; and winning the CSI5*1.50's at s'Hertogenbosch and Monte Carlo.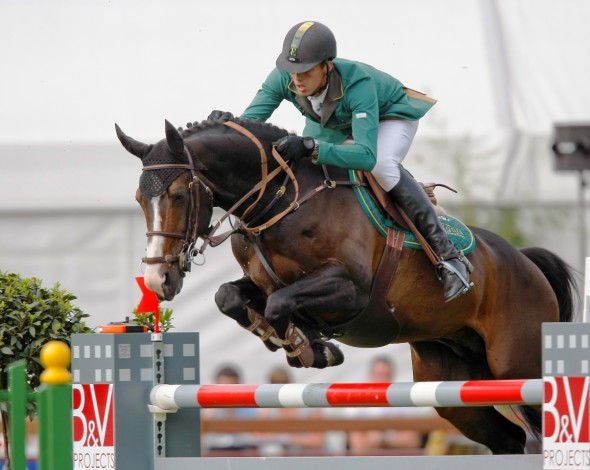 Just some of his outstanding achievements...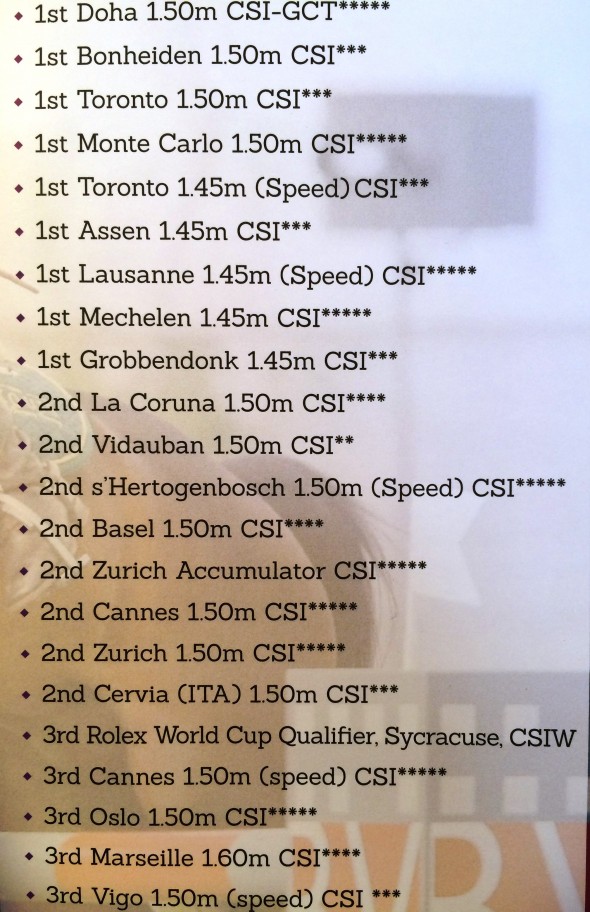 This is the stallion who, with Harrie Smolders, beat Olympic Gold Medalist and World No.1 show-jumper Hello Sanctos and Scott Brash to win that Big Tour in Doha.
Exquis Powerfee, one of the show-jumping world's longest and most successful performers, epitomises resilience and durabilty. At 18 years old he retired sound.
He was then subjected to all the clinical and radiological tests and deemed suitable for 5* Approval - possibly one of the oldest sport stallions to achieve this accolade at his age.
Exquis Powerfee has only a handful of progeny as he covered few mares while he competed - the decision of his owners, Team Exquis and Euro-Horse's Axel Verlooy of Belgium.
But topping the bill is the 1.60 mare Lucca, based in New Zealand.
EXQUIS POWERFEE: IN PEDIGREE, SPORT AND SOUNDNESS - NO WEAK LINKS!
Any enquiries should be addressed to Gladys or Eamon at DRUMHOWAN STUD.