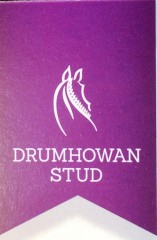 Irish Sport Horse Studbook : Registered
No Carrier of "Red" Factor! Cannot Produce Chestnut
Born: 2012
Colour: Bay
Height: 172cms
Bone: 22.0cms
The silhouette of Hiëllo (Blue) catapults him to the top of the discerning sport horse breeders list. Look at the model!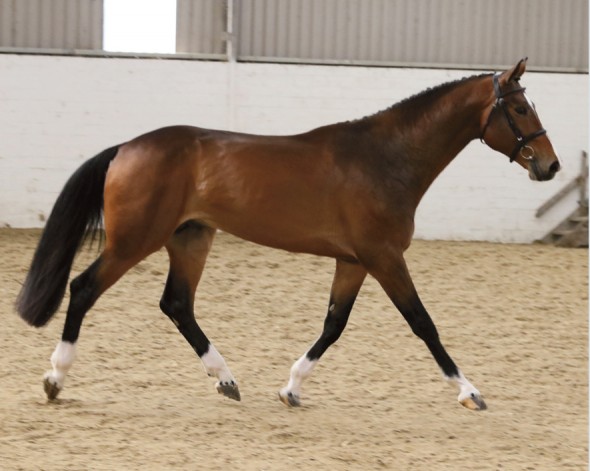 The Pedigree Speaks for Itself! In December 2015, as the curtain closed on the retirement ceremony in Geneva of Plot Blue, the deal of the decade was being secured for his son Hiëllo (Blue); Destination Ireland!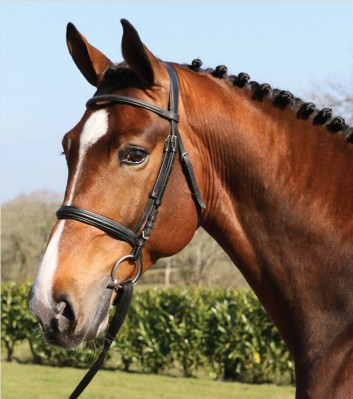 "Hiëllo ticks all the boxes..."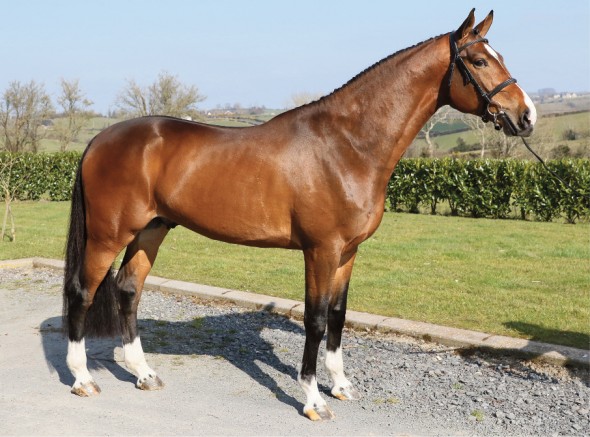 Drumhowan had already "broken the ice" by standing the first son of Plot Blue in Ireland, Paris Blue Merelsnest Z. His popularity with breeders was cemented, as his foals were in demand at public auction, selling at up to €7,200
Breeders were requesting his replacement at Drumhowan Stud...
...The "entire" sons of Plot Blue are scarce, due to the sire's limited availability. Only through a determined search, as with other leading European Stud Farms, Hiëllo (Blue) was acquired for Ireland.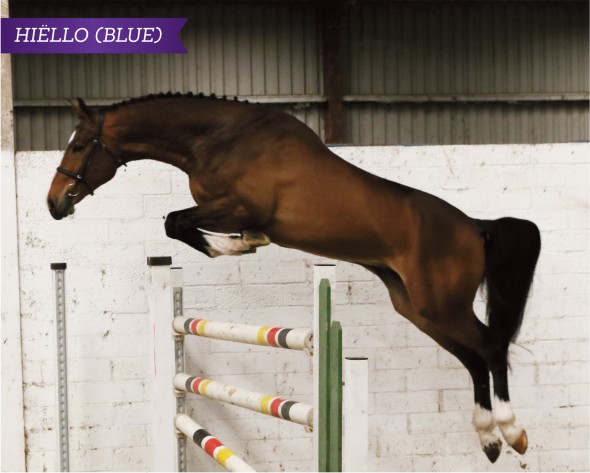 And here he is - a big bay horse with equally as big a future ahead of him! This blood type, beautifully modelled and appealing stallion oozes quality, scope and a fantastic jump. All these are backed up with an amazing attitude and laid back approach.
His technique is faultless , he has an electric front end with a real use of his shoulders, and the back end shows the scope.
With quick reflexes, his scope is endless, he can jump the biggest jumps in an effortless fashion from anywhere!
While being broken and ridden, Hiëllo (Blue) was praised by his trainer for not only his jumping style, balanced flatwork and powerful canter, but also his rideability and willingness to learn his work - Natural talent.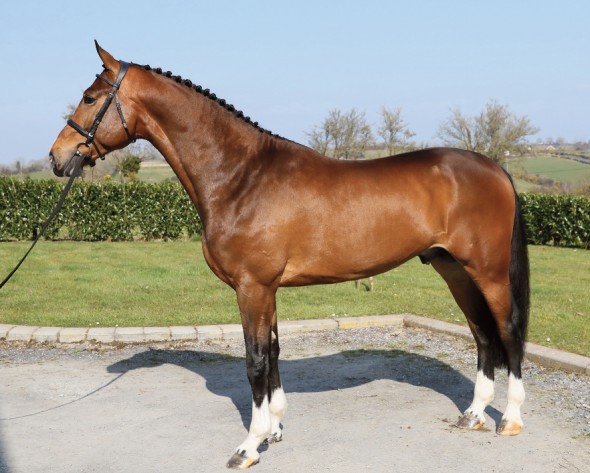 The enviable strength of pedigree in Hiëllo (Blue) indicates the source of his outstanding talent and beauty. He is the direct son of the legendary Plot Blue.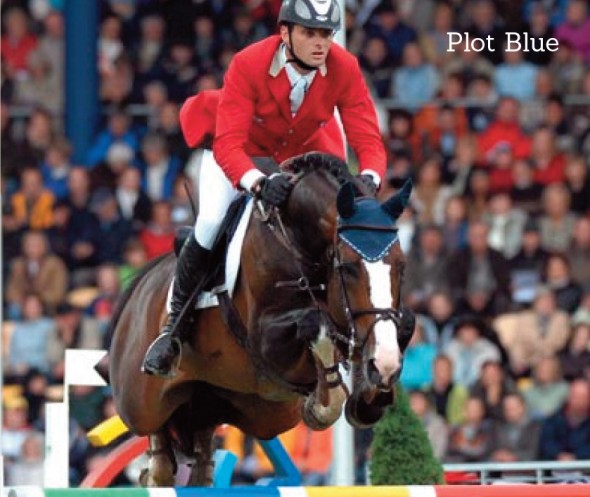 Ridden by Marcus Ehning, he won the World Cup Final in 2010, numerous Grand Prixs and Nations Cups, along with the Rolex Masters in Paris, and many more.
His offspring are very sought after as semen is numbered and only used on selected mares from each stud book.
The damline of Hiëllo (Blue) has several well earned KWPN Predicates bestowed throughout.
Niella, his dam, is a KWPN "Elite" graded sport mare. She competed at 1.30m and is the daughter of the influential stallion through modern breeding, Goodtimes. The grand-dam Iellahorn is the KPWN "Keur" awarded sport mare.
She is the daughter of the multiple Studbook Approved stallion and 1.60m show jumping Ahorn.
For more information about stud fees, terms, etc., contact the Stud. Details below: