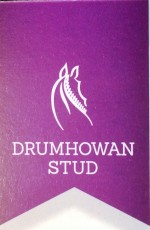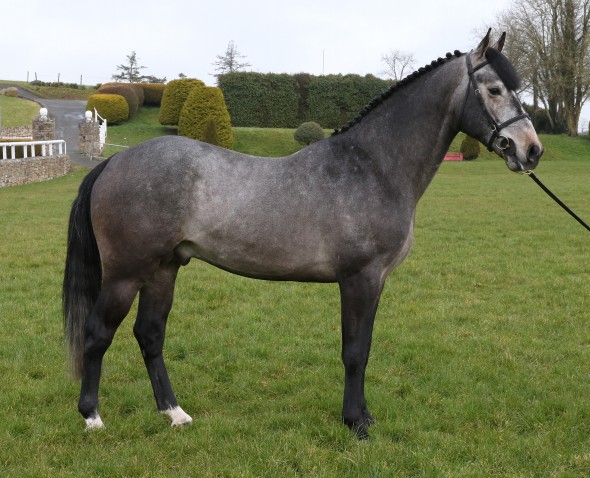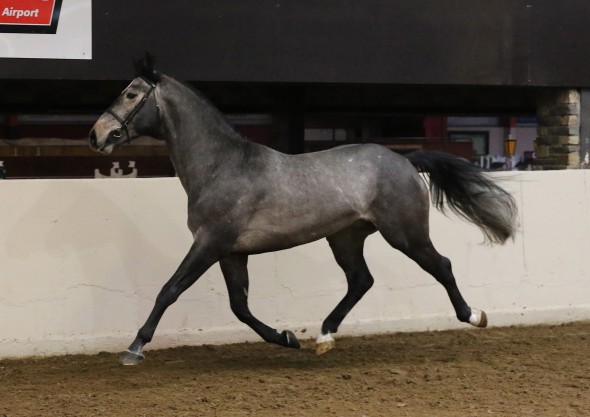 There is a new star shining in what is already the brightest constellation in the firmament – he's called J. Reach for the Stars.
He is rising four years old and just starting his stud career at Drumhowan.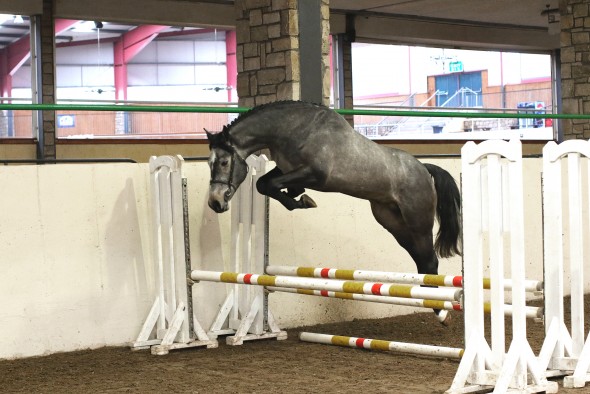 And Irish mare owners can reach for their own star with easy access now to fresh semen from this latest addition to the Drumhowan roster of top stallions.
J.Reach for the Stars formerly known as JD Sean de Landetta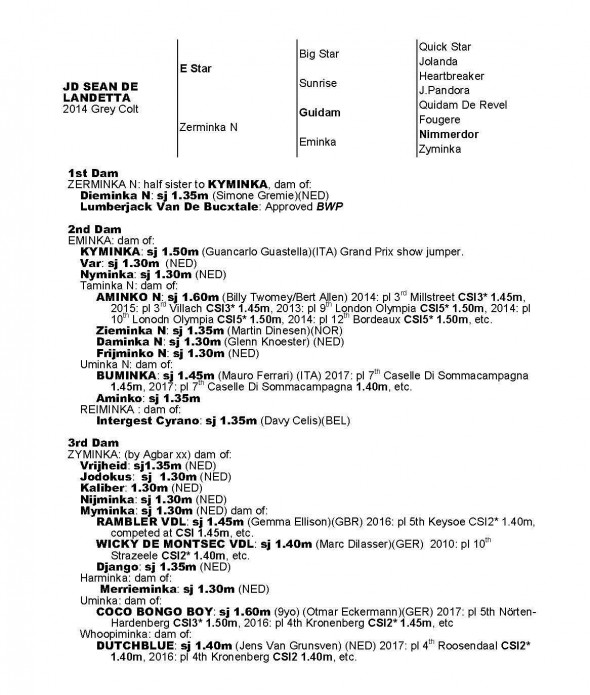 The world famous stars in this galaxy are known for their own incredible performance values, temperament, and athleticism - and the ability to pass those qualities on, whether through the prepotent sire or dam line.
Glittering stars in the immediate pedigree such as...
Big Star, Quickstar, Galoubet A, Nimmerdor both top and bottom, Ramiro, Sunrise, Heartbreaker, Bacarole. J.Pandora, Pilot, and Weltmeister; Guidam, and Quidam de Revel, Jalisco B and Farn.
E Star (Big Star x Guidam)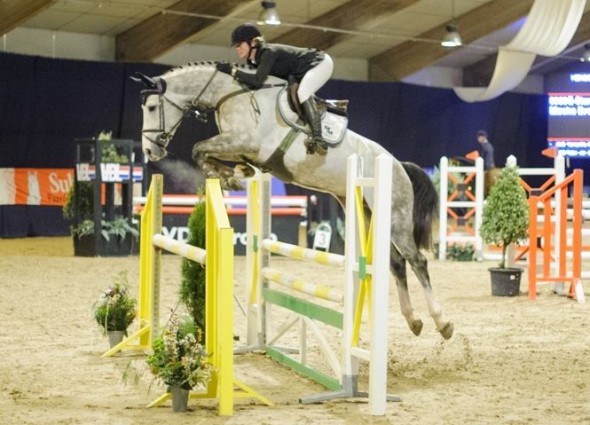 E-Star is the young 1.40 show-jumping grey son of Big Star, rated one of the best showjumping horses in the world (and the KWPN 2017 Horse of the Year awarded early in 2018). Big Star's numerous high profile wins included two Olympic Gold titles under the renowned rider, Nick Skelton.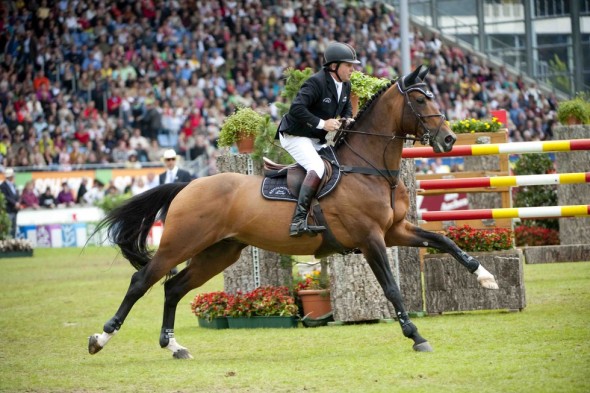 Nick himself has referred to Big Star as "the best horse I have ever ridden". It is also notable that this exceptional stallion is passing his athleticism and incredible temperament onto his progeny.
When E Star was four, in 2013, he was making headlines throughout Europe. He won the competition for young horses during Jumping Twente, the CSI show in Geesteren – and he proved himself the best out of a field of 120 horses.
Video shows E-Star at Geesteren
Before that high profile success he also won the famous competitions in Etten-Leur and also in Strijen.
E-Star was bred by Mario Everse out of the damline that produced also his other GP-horse Chocola Z. and a host of 1.60, 1.50, and 1.45 horses including Billy Twomey's Aminko N (1.60) and Uminka, dam of Coco Bongo Boy (1.60)
Big Star himself was owned by Mario Everse before he went to Nick Skelton.
As a five year old E Star was purchased by the sponsor of the Swiss top rider Janika Sprunger, replacing her top Baloubet de Rouet horse, Palloubet d'Halong which had been sold to Quatar, and joining her other ride Bacardi VDL (s. Corland).
The very best of "star names" in the damline of J Reach for the Stars with an undisputed stellar line of top performers from the line going back just to the third dam Zyminka, second dam Eminka, and first dam Zerminka who is by the late lamented Guidam by Quidam de Revel, stood by one of the world's most famous breeders Jan Greve.
Grand-damsire Quidam de Ravel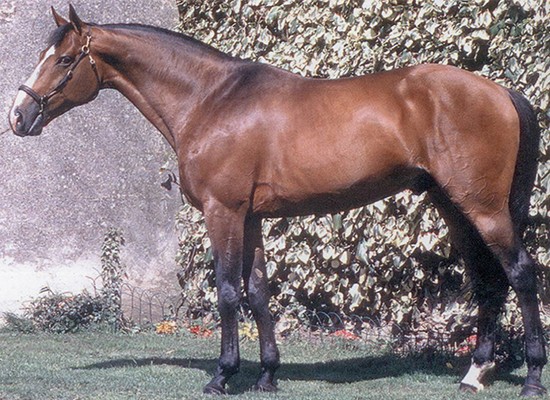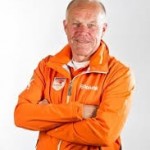 Jan Greve: "I used Quidam years ago when no-one had heard of him. I bought Guidam out of his first crop. I heard that Quidam de Revel was jumping good, and he has got the most fantastic pedigree in the world, it's all international or Olympic horses. So I looked for, and found, Guidam, who also proved to be a very good sire, I'm always looking for something new. Quidam de Revel is no longer a goal for me, everyone is using him. It was nice to breed to with him at the time when no one used him, now it's too crowded on the bus. And I believe his son Guidam is better, if he gets the same mares as his father, he is better, more rideable, more elasticity, more power to collect. That is very important for the showjumper, to be able to collect the body, to make a stride on a metre and jump up – that is one of the most important things."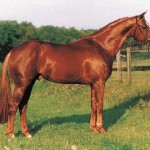 As a sire Guidam, has been ranked No.1 in KWPN breeding index and No.1 in USEF jumper sires rankings. He is the sire of innumerable Grand Prix and International Showjumpers including Authentic, USA Horse of the Year 2004 and Olympic Gold Medalist – and very much one of the stars of the 2006 WEG in Aachen, Luidam, the 2004 Aga Khan Nations Cup Winner and Liona, ridden by Hervé Godignon who rode Guidam's sire, Quidam de Revel, to team bronze at Barcelona.
"Guidam possesses, as a stallion, all the genetic qualities of his father Quidam de Revel, but I believe he passes on more rideability to his progeny. The bottom line is that he produces the goods," says Dutch showjumper and dealer, Paul Hendrix.
In November 2004, Guidam was awarded a 'Keur' predicate by the KWPN and was the 2003-2004 leader on the jumping breeding index with a rating of 171! The 2016/17 KWPN breeding values have Guidam in 9th place with a jumping value of 144. 103 for conformation, 98 for loose movement, 107 for freejumping. He has sired 1031 progeny over four years old, 447 going on to compete (43.35%).
His stallion sons are at stud in Holland, Germany, United Kingdom, United States and Poland with a high percentage of predicate daughters also at stud.
Guidam was put down in April 2008, after injuring himself in an accident in a trailer. In that same year, on the podium at the Beijing Olympic Games, there were two sons of Guidam: Beezie Madden's Authentic, and Rolf-Göran Bengtsson's Ninja La Silla in the line-up for individual medals.
To reach for the stars, to see, or book, this young stallion who has the biggest credentials in the firmament, contact Drumhowan Stud.