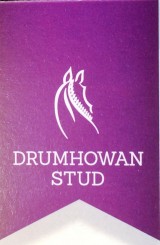 BREED: Thoroughbred xx
Born: 2006
Colour: dark brown
Height: 169 cms.
Licensed for: Trakehner, Hanover, Oldenburg, Rhineland, Westphalia, Southern German Breeding Associations
The son of his damsire Acatenango, ( Ituango) sired Michael Jung's FischerRocana!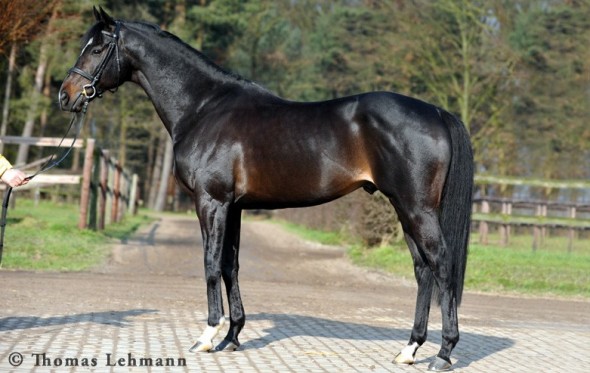 How often does a top racehorse finish his career on the track and then get licensed by SIX Sport Horse Studbooks? Take a bow Lucarelli!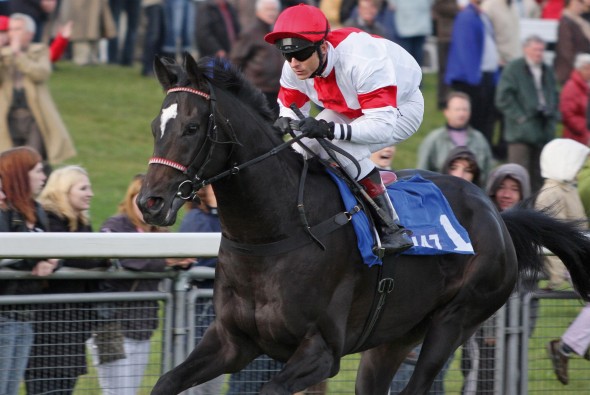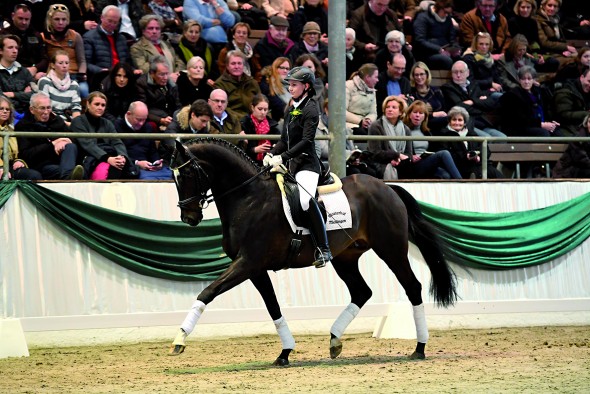 'A highly interesting thoroughbred with a large frame, legs, shoulder and croup, with big eyes and much expression" was the comment of Lars Gehrmann, the Head of Breeding at the Trakehner Breeding Association. He further praised the poised walk and the worldly-wise manner of the dark brown horse. He is praised for his rideability. Unusually for a sport stallion, Lucarelli was hugely successful as a racehorse before being used as a sport horse stallion.
Lucarelli's father, elegant and correct High Chaparral xx won six Group 1 races between the age of two and four; among others the Breeders Cup Turf, Group 1 in the USA and as a three year old the British and the Irish Derbies, Group 1.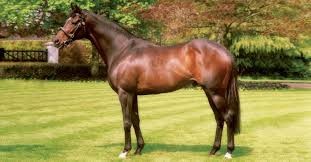 High Chaparra's dam is Darshaan-mare Kasora, from one of the best mare families of the Aga Khan. This cross proved to be extremely successful, providing more than 50 stakes horses. High Chaparral himself is father of 36 Group race winners, 12 of them at Group 1 level.
Sadler's Wells, Lucarelli's grandfather, is compact and full of type. He is the son of Northern Dancer and a three times Group 1 winner himself. Sadler's Wells is a full brother of Tate Gallery and of champion stallion Fairy King. Sadler's Wells is a proven father of champions - he provided 20 European classical champions heading more than 70 Group 1 winners. With his sons Galileo, Monjeu and High Chaparral at the top, he is a leading stallion provider.
Also as a Sport horse stallion provider - through Sadler's Hall he is grandfather of former Holstein Breeding Association stallion Water Dance (Andreas Ostholt) and through Black Sam Bellamy (Fährhof) of Warendorf state stud stallion Saphir.
Lucarelli's mother Lavorna stems from one of the most successful German mare families. Her grandmother Laurea provided the Derby Champions Lando and Laroche. Lando was a champion racehorse with seven international Group 1 victories, among others the Japan Cup, and was the father of ten Group 1 Champions.
A current representative of the mare family is Trakehner mare Lady You TSF by Houston, born in 2004. With rider Friederike Tophoff-Kaup, she won the individual gold medal and the team gold medal at the European Championships Rural Riders. After further placings in CIC*** tests, she was sold to Australia.
Lucarelli's damsire Acatenango stems from the best German stallion line (Surumu – Literat – Birhan). He was champion racehorse and champion stallion himself. Twelve thoroughbred sons of Acatenango are licensed for warmblood breeding and l
The still active son Ituango attracted attention with his daughter fischerRocana FST, who won the team gold medal and the individual silver medal with rider Michael Jung at the World Equestrian Games in Normandy in 2014.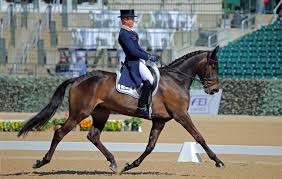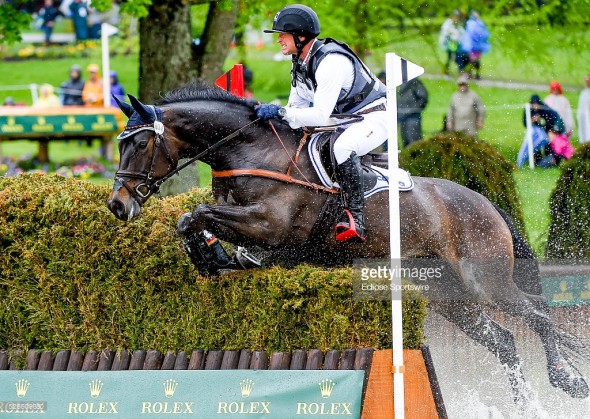 Lucarelli's grand damsire Shirley Heights, bred by the Queen, was an outstanding racehorse and distinguished himself as an excellent father of race and sport breeding mares.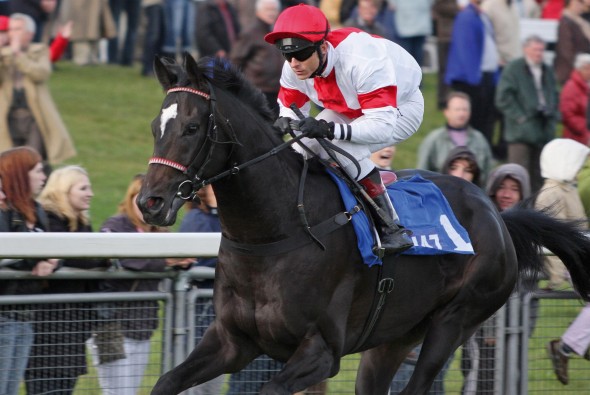 In his seven year long racing career, Lucarelli xx, competed in 27 races, won seven of them and placed in five. He was especially successful as long distance racehorse. In 2013, he won the Silberne Band des Rheinlandes in Cologne, a Listed race of 3,000 meters and he was able to place in long distance Group races.. At the Thoroughbred Showcase in 2012, his then two-year-old half-sister Look of Love by Shirocco was Champion mare.
Lucarelli ended his active racing career sound in the summer of 2014 and began his second career as a sport horse stallion.
Lucarelli's first young stock are tall, athletic models, with very good gaits and a lot of power. They are bold characters who love to GALLOP!