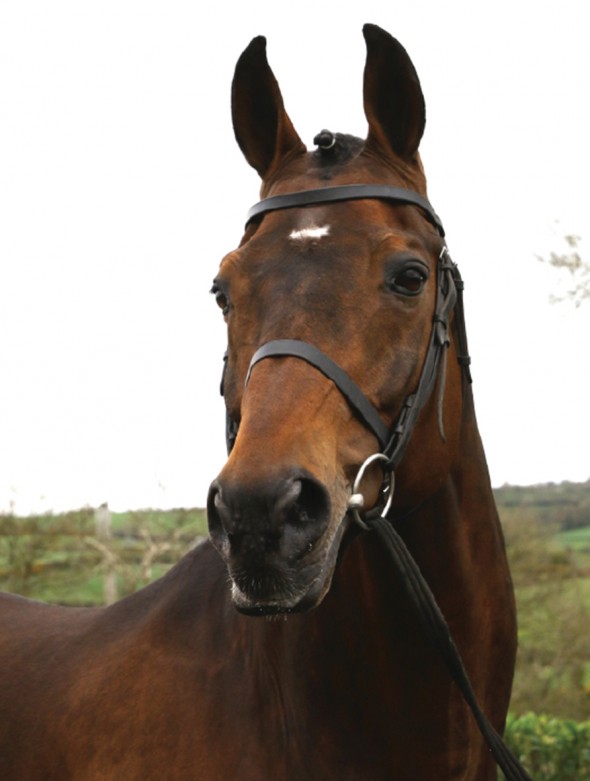 STUDBOOK: Hann, AA, Old, AES, Ba Wii, BWP, SbS.
ISH STUDBOOK: Registered 2019
"ONE EYE ON QUALITY AND THE OTHER ON TALENT!"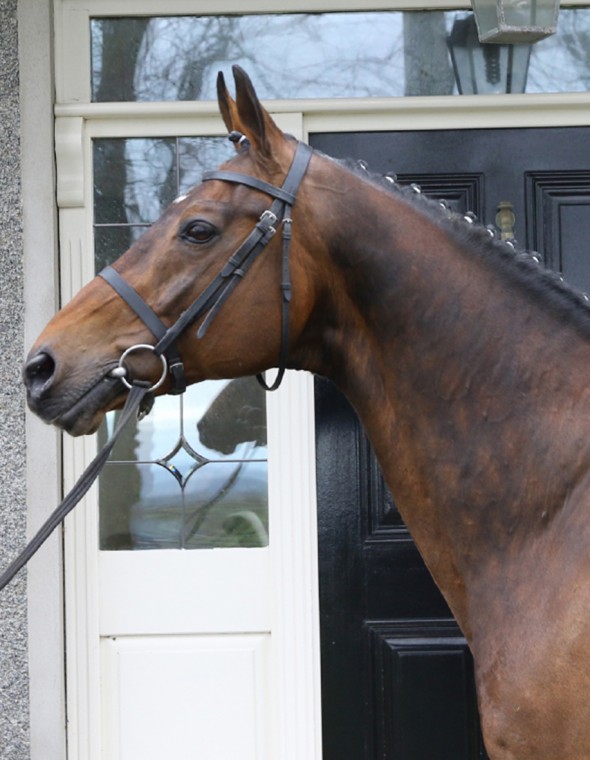 With the ingrained motto of "By or Buy the Best Possible" for breeders, the availability of Royaldik at Drumhowan Stud "breaks new ground". For he is not 100% TB., but records 73% TB. Blood while flaunting a terrific Thoroughbred/Dressage descent. His pedigree is a cocktail of elegance, movement and rideability.
Royaldik's arrival to Ireland has fulfilled an ambition to source and stand a stallion, who would advance the offer for eventer breeders, of a higher quality stallion.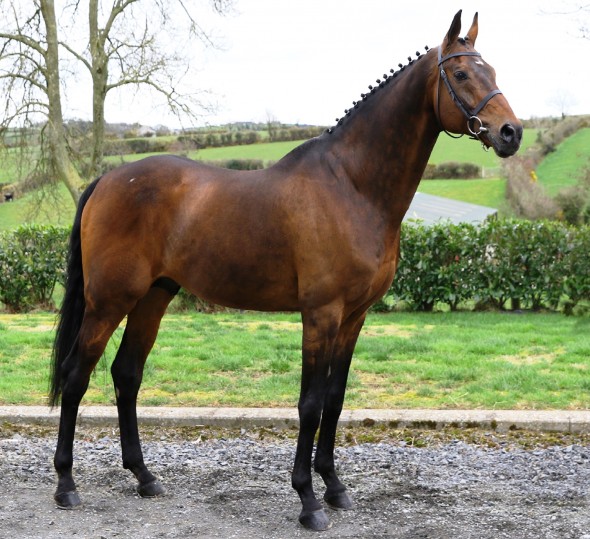 SIRE: ROYAL DIAMOND (OLDBG)
Royaldik is the son of the renowned Oldenburg, Grand Prix Dressage, breeding stallion Royal Diamond, who passed away in France in 2018.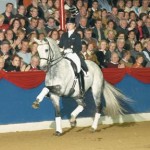 Royal Diamond was a premium stallion at the Oldenburg Stallion Licencing and Winner of the Stallion Performance test in Neustadt/Dosse. He won the Bundeschampionate as a 6 year old in 2000. He was the full brother to Rohdiamart, who produced a staggering amount of successful Dressage horses. Royal Diamond sired 8 Licenced sons, amongst which in the best of these Royaldik is always mentioned.
Royaldik's dam the Thoroughbred mare, Herka, is the full sister to Heraldik (xx) 1.50m show-jumper.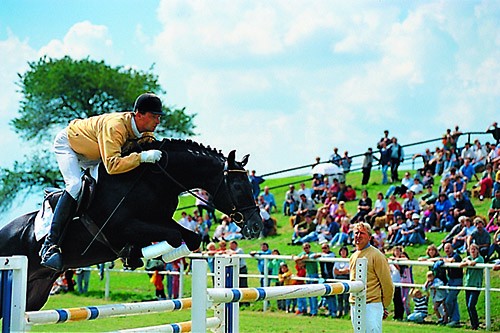 Heraldik, show-jumper and sire of show-jumpers and eventers.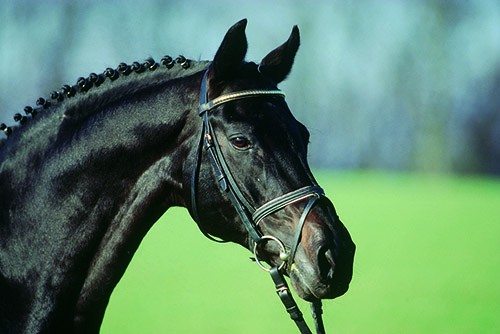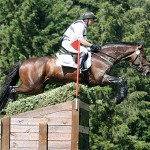 Heraldik is the sire of 8 international CCI4* event horses, including Happy Times, Belafonte, Butts Avedon, Butts Abraxxas and Butts Leon. In 2008 Heraldik was 2nd place on the WBSH Eventing Sire Rankings, but in 2009, he went to No. 1, a position he held until 2014. The 2018 Rankings show Heraldik in No. 7 position.
Heraldik had many successful show-jumping offspring including Herald III, winner of the Nations Cup in Barcelona etc.
The dam Herka (xx) also produced Heureka 22 (1.50m s.j.), Charlotte 155 (CIC 2*) and Meraldik (PSG/Inter 1 Dressage), along with Royaldik, the former resident stallion of Gestüt Birkhof in Germany and now owned by The Stallion Company.
ROYALDIK – THE PERFORMER: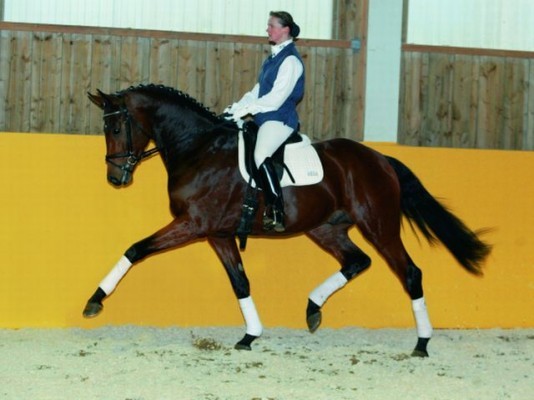 Champion of the German Federal Stallion Test, Royaldik's Index showed a total of 144.9 (Jumping 126.6 and Dressage 149.8). He became a Finalist in the 5 year old and 6 year old Jumping and Dressage Bundeschampionats.
He participated in Jumping M** (1.30) level with Michael Jung and Thomas Konle. He also participated in M** Level (Intermédiaire) with Falk Stankus.
At the spectacular Burghley Eventing Stallion Parade, Royaldik was the "stand-out" stallion of the display!
"I can vouch for this horse. I had the ride on Royaldik and successfully rode him in Advanced Medium Dressage. He is an absolute gentleman of a horse, beautiful to ride and work with ,,," Liz Diegutis Dressage.
Blood in Brain and Blood in Frame!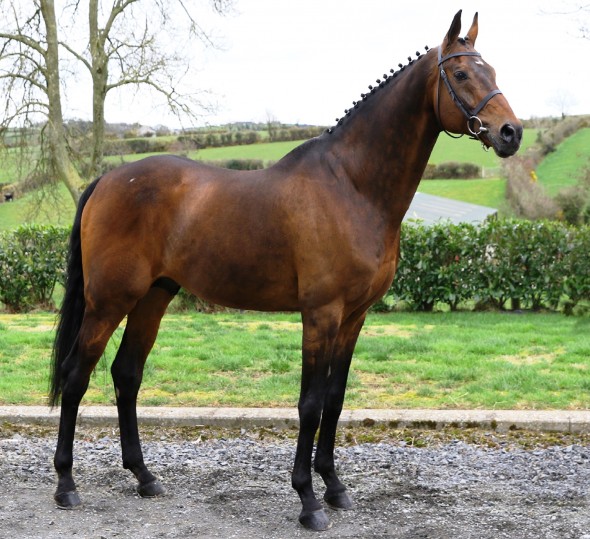 Royaldik's progeny are beautiful and modern in type. They inherit his movement and spring off the ground. He stamps them with excellent frames.
Royaldik's earlier crop were noted by the South German Studbooks for their rideability and superb temperaments.
The South German Reserve Dressage Champion, Release, was from Royaldik's first crop. Other successful offspring include: Remember Me – CCI2*, Unoro Dell 'Esercito Italiano – CCI2* - Ribery 6 – Amateur 1 Dressage France, Royal Mira – Amateur 2 Dressage France and Chantal SH – Fional Austrian Dressage Champion 4 year old.
It is now expertly recognised, that T.B. blood is required in sport horse breeding, more than ever in Ireland. Royaldik emphatically meets this demand.
 73% TB. Blood – World Class Pedigree for Top Performers.
ROYALDIK – Eventer Breeders, The Superlative Choice!