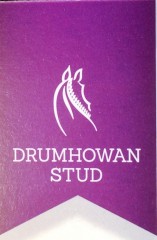 Drumhowan Stud is pleased to have standing for 2018 this fabulous son of Chin Chin - Triomphe de Muze. (Owned by TSC)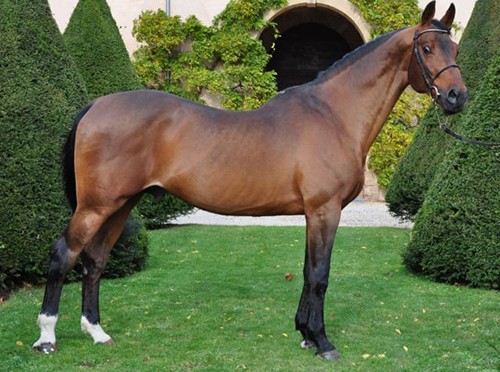 Approved for: KWPN, BWP, SF, Z, AES, ISH
Son of an Olympic and World Cup show-jumper, a hugely successful 1.60 show-jumper himself and sire of 1.60 show-jumpers -
- Triomphe de Muze is a blood type stallion who will refine and modernize most mares. He produces energetic and athletic offspring with a lot of suppleness.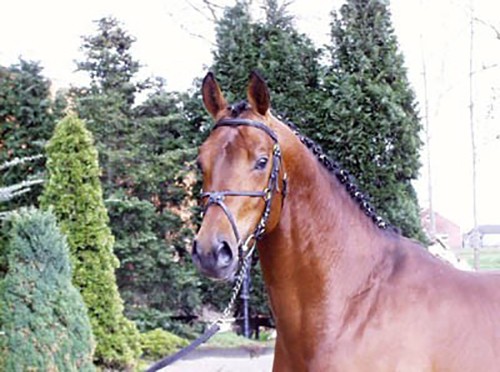 Triomphe is also recommended for eventing breeders with TB or blood type mares looking for jump.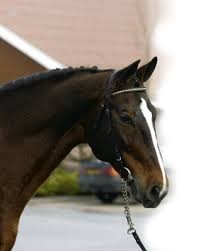 Triomphe de Muze is a son of the great Chin Chin. Chin Chin,competed at two Olympic games, in Barcelona and then in Seoul placing 6th individually.
He was also winner of five consecutive North American league World Cup Qualifiers and competed twice at the World Equestrian Games.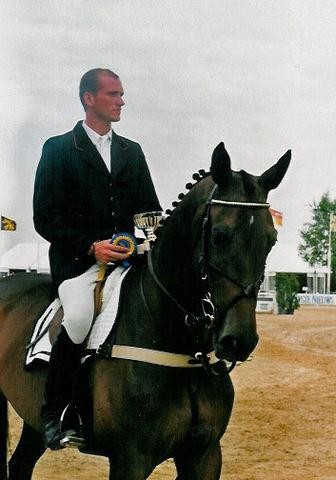 His dam Caprice d'Ifrane, herself a 1.30 jumper, produced seven international offspring at 1m40 level and above (Millenium Blue, Quaprice Forever etc.)
The motherline has produced several top-level horses like Newton de Kreisker, Mylord Carthago and Bamako de Muze. This is without question one of the best motherlines worldwide.
FLUGEL VAN'T PALMENHOF, 1m60
ARC DE TRIOMPHE, 1m60 & WINNER CSI5* St. Gallen (see video below)
CASPER DE MUZE, 1m60 & WINNER CSI4* Hickstead
CORIANDER VAN'T VENNEHOF, 1m60
U MIJNHEER, 1m55 ZYPRIA, 1m55 ENZE VAN'T VENNEHOF, CIC3* BARETTA S, 1m50 CENDY VDP, 1m50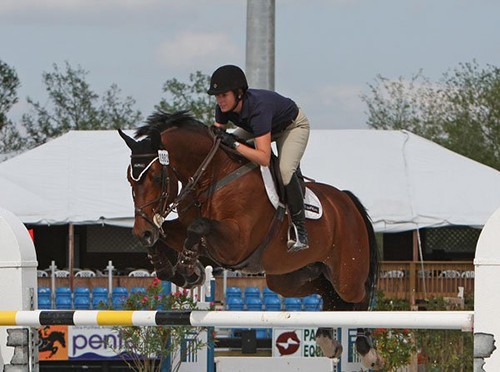 Triomphe himself enjoyed huge success all over Europe and the USA at top level.
WINNER CSI5* Hickstead (Christine McCrea)
WINNER CSI3* Bourg-en-Bresse & Lons-le-Saunier
WINNER Puissance (Six Barres) Bourg-en-Bresse
WINNER Grand Prix Wellington (USA)
4th CSI3* Saint-Lo & Liege
Please contact Gladys at Drumhowan Stud for more information, stud fees, etc.