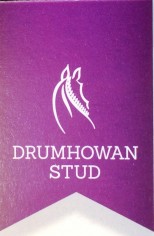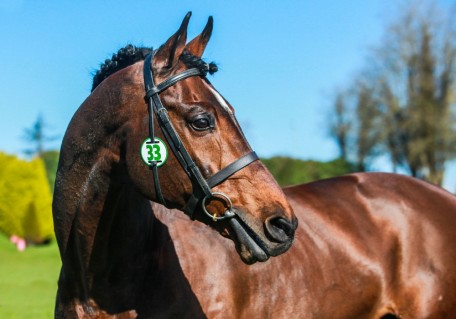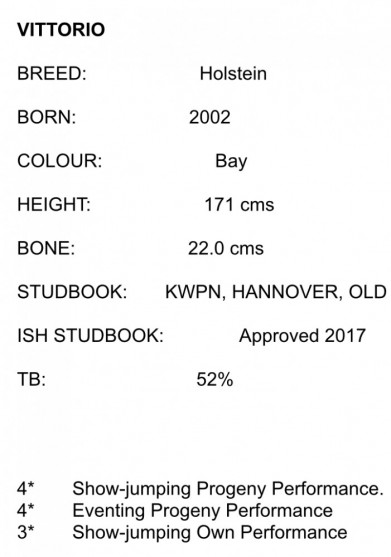 The continued presence of the International show jumping stallion Vittorio for a third season, from the stud of Paul Hendrix, gives the supreme choice of a proven sire for breeders in Ireland. Vittorio stands superior!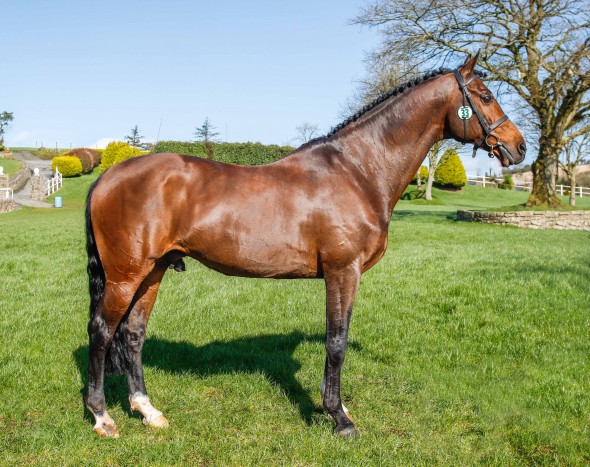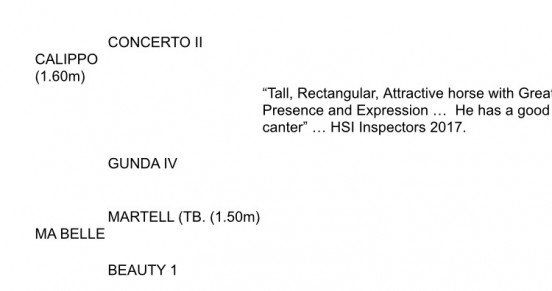 SIRE: Calippo (Concerto II x Gunda IV)
His sire Calippo (1.60m) competed at the highest level in the USA, while his dam, the half bred mare Ma Belle makes his pedigree even more exclusive.
DAM: Ma Belle (Martell (TB. - 1.60m) x Beauty 1)
She is the daughter of Martell (xx), the 1.60 show-jumping thoroughbred who was jumped internationally (1.60m) by Emile Hendrix.
Displaying a classic Holstein look, Vittorio is a true "refiner".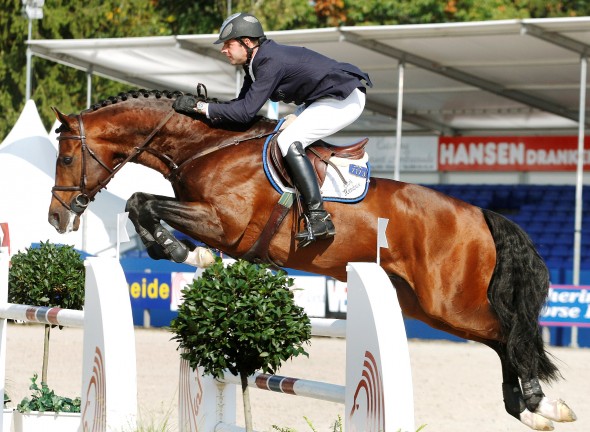 Successful for the Netherlands in CSIOJ Nations Cup in Reims, France, Vittorio was runner-up in Grand Prixs in Zelham and Asten and competed at 1.50m, under Pieter Keunen and Tim van den Oetelaar.
The supremacy of Vittorio emerges in his progeny achievements...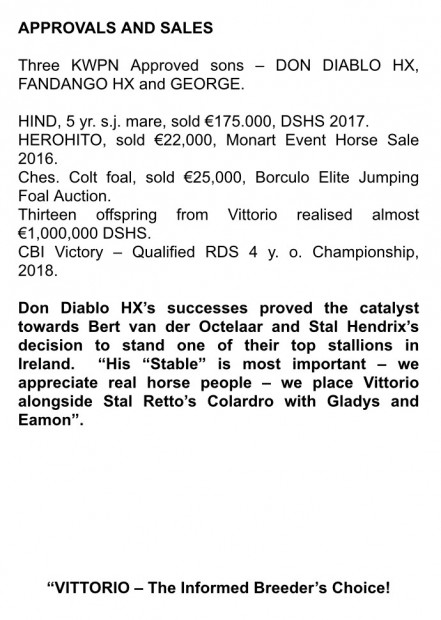 Successful S.J. Progeny incl. Chevejo
NB (1.60m), Coup De Foudre V (1.60m),
Barcelona (1.50m), Bright (1.50m),
Don Diablo HX (1.60m), etc.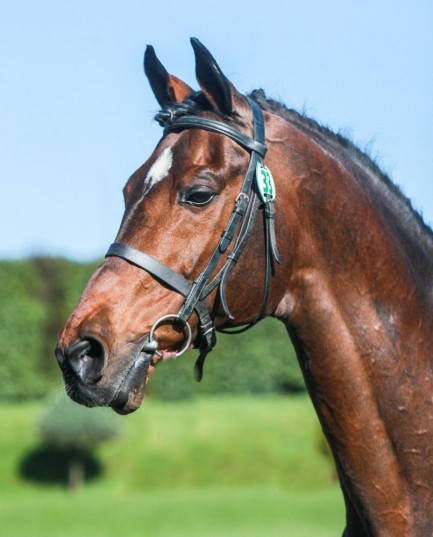 1. Cavalia (Vittorio x Ajonc) Alisa Oken (USA)
2. Daister L (Vittorio x Hemmingway) Lauren Hester (USA)
3. Fandango HX (Vittorio x Odermus R) Adrianne Iverson (USA)
4. Kodaline (Vittorio x Hemmingway) Beth Underhill (CAN)
5. Coup de Foudre V (Vittorio x Voltaire) Zachary Libes (USA) Valeria Sokolova (RUS)
6. Don Diablo HX (Vittorio x Calvados) Pieter Keunen (NED)
7. Erasmus HX (Vittorio x Amaretto I) Niels Knape (NED)
"There is no gamble in breeding to Vittorio! "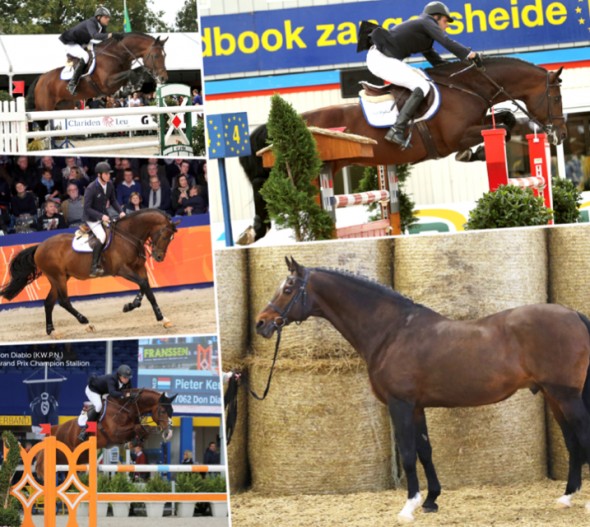 Any enquiries about Vittorio should be addressed to Gladys or Eamon at DRUMHOWAN STUD - contact details below.