CBI Land of Hope (Womaniser) in foal to Douglas VDL - due date 22.05.18 - foal already sold in-utero to Sweden
CBI Land of Hope foals on 9th May - super colt!
Five days "overdue" and this morning we have a super Douglas VDL colt out of the Womaniser/Landadel mare, CBI Land of Hope. The foal - three hours old in the photograph - has already been sold while in-utero and will go to Sweden when weaned.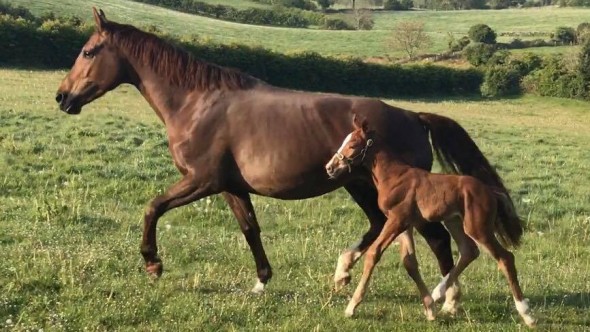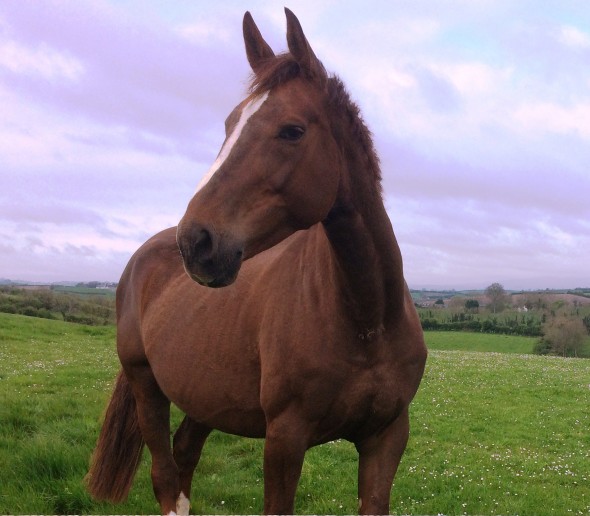 CBI Land of Hope has had an Indoctro VDL filly, (see below) being retained by her breeder; a VDL Zapatero colt purchased by Thomas Doyle and Marti Rudd; a VDL Carerra filly last year; and is due to foal to Douglas VDL in May 2017.
Indoctro VDL filly out of CBI Hope by Womaniser.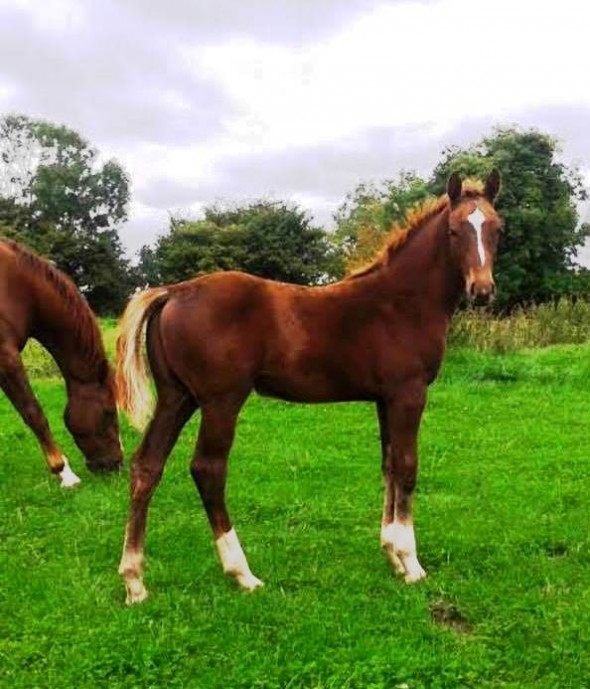 Womanizer (Heartbreaker) x Landadel (Landgraf) x Paradox I x Gotthard
This mare, CBI Land of Hope, comes from a family full of top performers.
SIRE: Womaniser by Heartbreaker x Burggraaf needs no introduction - he is one of Ireland's most popular sires.
Dam: Lady Like is sired by the legendary stallion Landadel, a top source of international jumping and dressage performers.
Lady Like is a full sister to 1.60 Golden Girl (Luca 17) who competed at World Cup and Nations Cup level with Christian Ahlmann (GER)
Two other siblings competed up to 1.45 level - Laynes with Matthais Jansen (GER) and Scripp De Flipp with Daniel Dassler (GER).
Her ¾ sister Lucia is the dam of 1.60 and Nations Cup performer - CLOONEY 26 by Cordalmé Z who is ridden by Angelina HERRODER (GER) and Cap 4 the 1.40m Stallion by Comme Il Faut.
Lady Like produced four elite foals, CBI Land of Hope included. One of CBI Land of Hope's oldest siblings, named Brown Gold Lady, is currently competing at 1.45 level in Europe with Veronika Voros (HUN)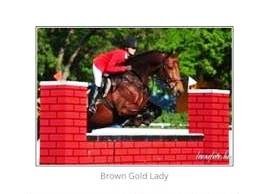 Her brother, Darko's Feedback is competing up to 1.35 level with Falk Siegling (GER).
She is also a sister to the Emilion colt foal who was sold for €12,000 at public auction in 2013.
Also out of Lady Like (and a half-brother to CBI Land of Hope) is Candyman Leanorth - an International 2* eventer for Alan Briscoe before going to Talullah Bartlett in the UK.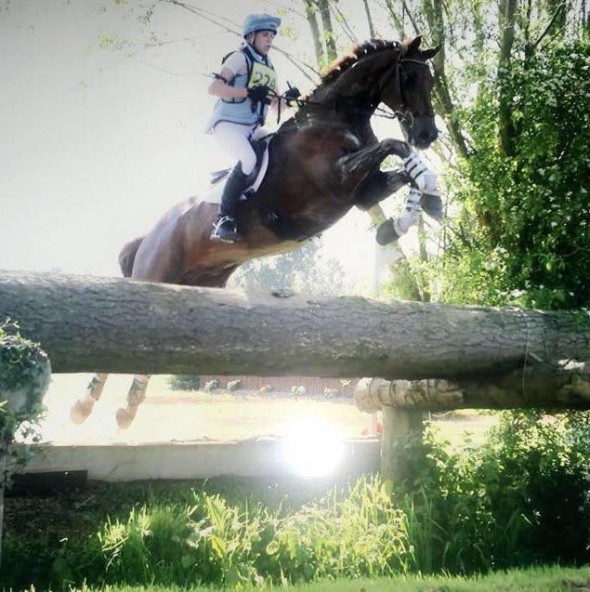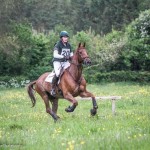 Alan O Brien was named by the Irish Field as one of the top breeders in Ireland for breeding Candyman Leanorth, .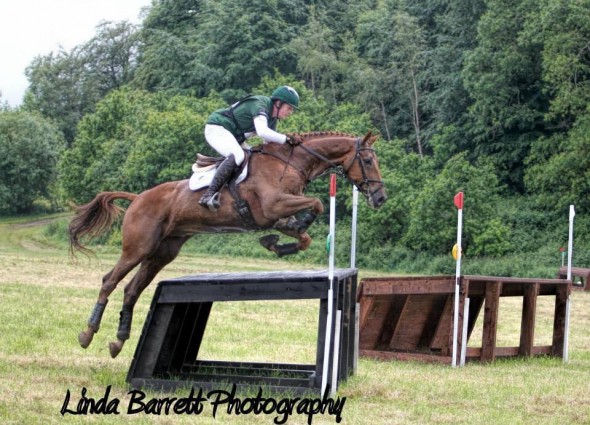 Talullah Bartlett with the half-brother of CBI Land of Hope - Candyman Leanorth (below).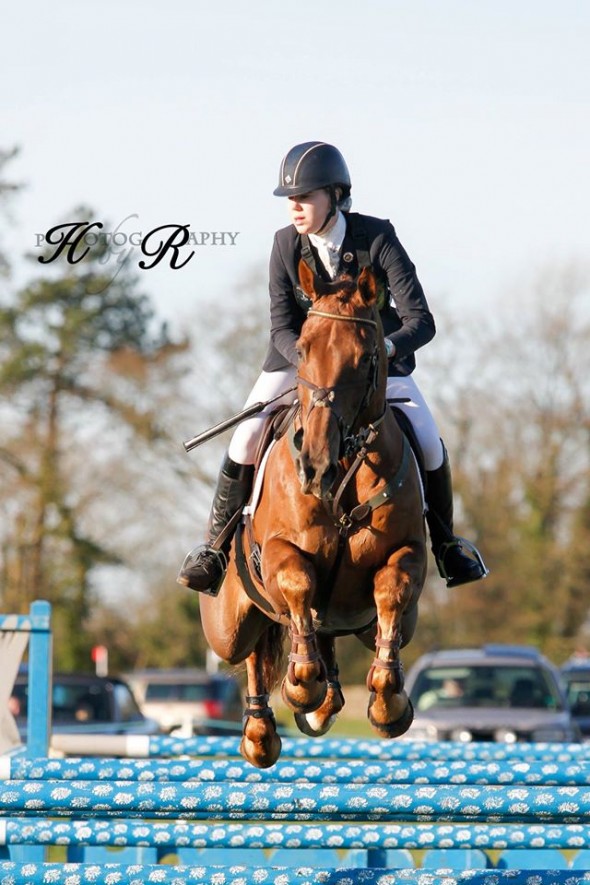 SIRE OF CBI LAND OF HOPE - WOMANISER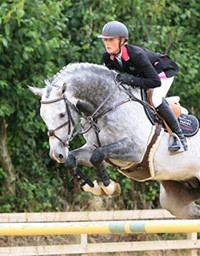 The very exciting stallion Womanizer continued to display his outstanding potential as a supplier of top quality competition horses in 2016.
Womanizer children broke the sales records at both eventing Go for Gold sales in 2016.
He was represented at the highest level in Europe at Le Lion d'Angers World Championships of young event horses.
Here his son Cornascriebe Glenpatrick competed clear in all 3 phases and went on to break all sales records in Ireland for event horses selling for €160,000.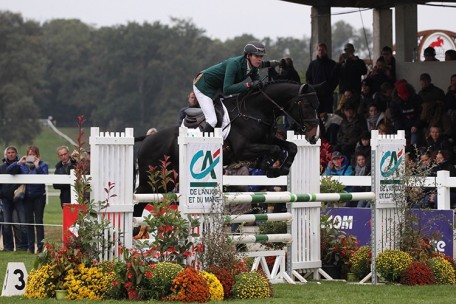 In May Limestone Romeo, another son, sold for the top price of €30,000 at the May special eventing sale in Goresbridge.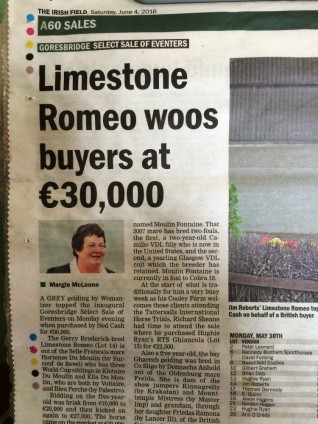 At the RDS Horse Show 2016 the supreme champion yearling was Southwell Diamond Light, a beautiful filly by Womanizer, and in 2015 PJ Lehane had the champion gelding.
Further afield, Womanizer progeny have experienced success at international shows:
His son, Ballycoog Guinness and his rider Hannah Bate placed at the Burghley 5 year old young event horse class in the UK.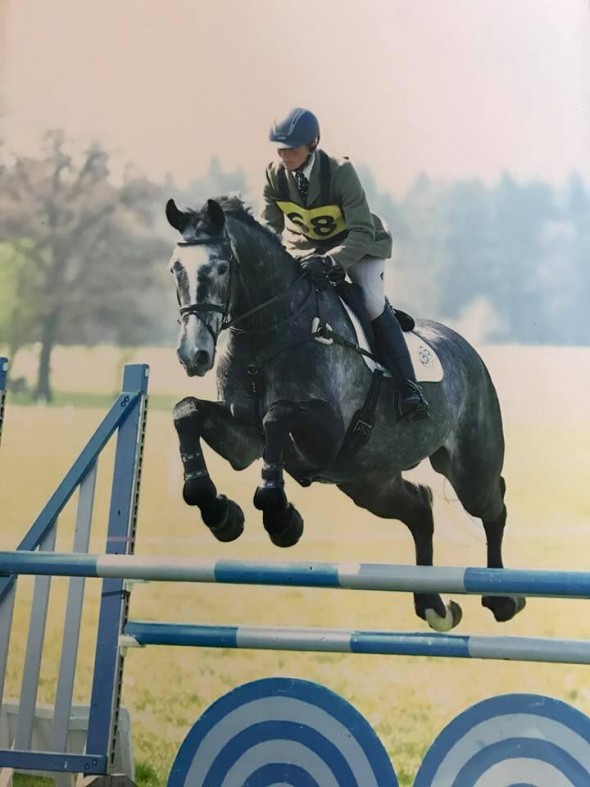 His son, Deelside Incognito won the 5 year old final at the Falsterbo International Show with his rider Amanda Eriksson (SWE). While in Germany, his son Romeo, from his first crop in 2008 won a 1.35 class at the CSI 1* show at Krueth with his rider Hartwig Bendel (GER).
Deelside Incognito by Womaniser (below)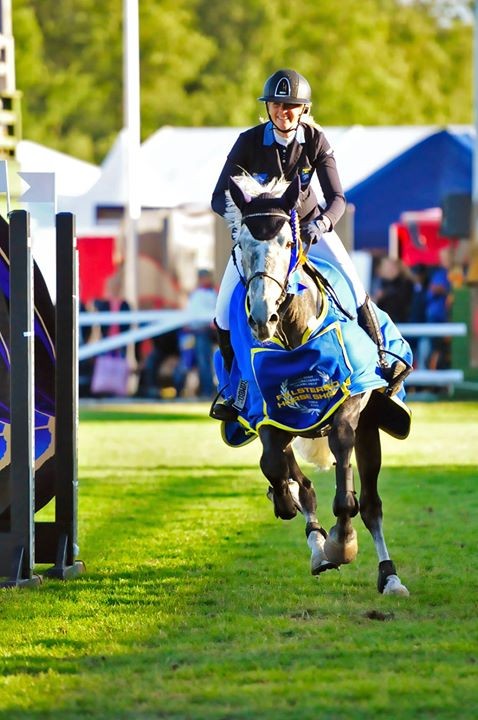 Cornascriebe Last Lady - 4 year old by Womanizer out of Cornascriebe Lady doing her first dressage test with Fiona FitzGibbon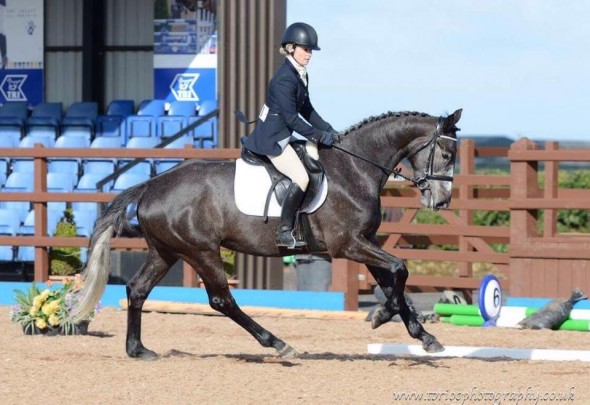 In addition to these highlights, Womanizer has 70 progeny out competing in SJAI competitions with some of the country's top riders during the 2016 season.
Combined with many more on the eventing circuit, sees him as a successful dual purpose sire.
Womanizer's pedigree is a true testament to top Dutch performance lines with the legendary Heartbreaker being seen in combination with Burggraaf at the forefront of an outstanding dam line.
Womanizer's dam, Perina is a sister to the KWPN approved stallion and International showjumper Larino who was ridden for the Nijhof Stud with great success by Peter Geerink.
A factor that displays the depth of performance genes in Womanizer's pedigree is that his dam's sister, Tsarina is none other than the dam of Eurocommerce Zurich who was crowned champion stallion at the KWPN stallion show in Den Bosch in 2007.
Grand mother Erina further enhances this outstanding family - her brother Romulus (Peter Geerink) was very successful in the top level of sport.
Her other brother, the KWPN approved Couperus is sire of the Legend Mr Blue, who is proving to be a consistent supplier of top level showjumpers.
Womanizer is proving to be a top supplier of modern type horses that are excelling in eventing, showjumping and showing.