By Untouchable out of mare Aktieretto by Contendro 1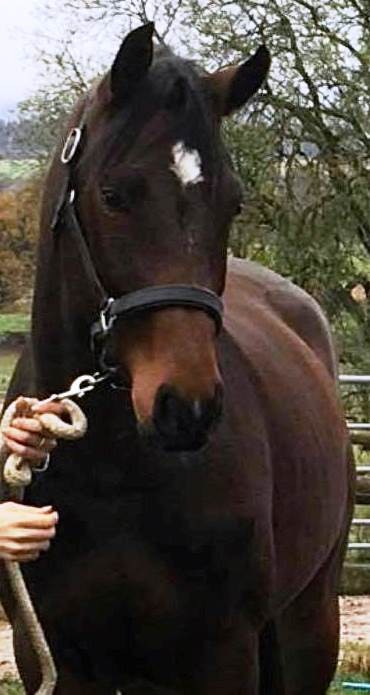 AND ANOTHER MARE IN FOAL TO CORPORAL VDL...ISOLETTA
Isoletta (by Untouchable/Hors La Loi 11/Papillon Rouge ex Promesse/Heartbreaker) now in foal ...
Isoletta is three parts sister to the HSI Approved stallion Colandro, 4* for his own and his progeny's performance, and on both the WBFSH show-jumping and eventing rankings.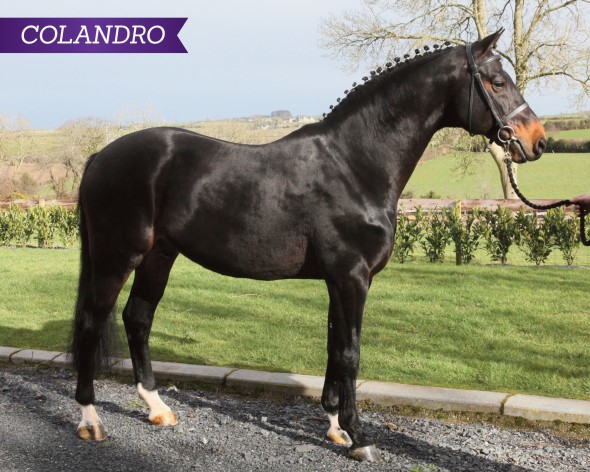 A six year old mare with all the performance breeding in the world who was injured in the field and retired to the breeding paddocks.
Sire of Isoletta - The Best French, Holsteiner and Dutch blood in 1 stallion: UNTOUCHABLE 27
Untouchable has by Lors La Loi II the blood of the French top breeding stallion Papillon Rouge (v. Jalisco B). Hors la Loi II jumped at international level under Rodigro Pessoa and descends directly from the Bourree bloodline (SF 32/33). Untouchable comes from the super Holstein tribe 18A2
On mothers side we find in the first place the founding father Heartbreaker. The grandmother (Chablis) is a daughter of the double Olympiad participant Carthago which has emerged after his sporting career as a top stallion.
This motherline also includes Olympiad stallion Clinton, Classiker, Cardero, Caruso, Cobra, Lavender, Livingstone, Naples, Versace, Champs Elysées, Cristallo, and Cadett.
Untouchable is "the best". His jumping quality is extraordinary and he has blood, length and much respect.
In 2008 Untouchable was finalist at the World Championships for 7 year olds in Lanaken. Since 2010 he was, with Alvaro Alfonso de Miranda Neto, 3rd in the Grand Prix CSI 5 * -GCT in Valencia, 6th in CSI 3 * in Nantes. Furthermore he was 8th at the CSI 5 * -W in Vigo and 10th in GP CSI 3 * in Arezzo.
Between 2010 and 2013 he won with Daniel Deusser, the 6-bars of CSI 4* in Vienna and the CSI3* in Vichy. He won numerous placings in i.e. the GP and the World Cup of CSI 5* in Helsinki, the GP of CSI 5* in Rio de Janeiro, the GP of CSI 5* of La Coruna , .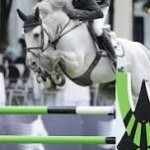 Despite the limited number of offspring Untouchable already has several approved sons: Don't Touch It M (AES and Holstein) - finalist at the World Championships for 5 year-olds, Untouched (Westfalen) - After the approbation (in 2009) sold for € 300.000 at the auction, Ulriko (Holstein), Unikato (Holstein), Unreal SEJH (DWB). Meanwhile, several of the first offspring are breaking through into the international sport. There is Untouched which was earlier this year, with Nick Skelton, 2nd in the GP CSI 4* of Wellington and who will be released from now on under the saddle of Ben Maher.