IZZIETOP IS SOLD TO A YOUNG RIDER IN ENGLAND AND WON AT HER FIRST OUTING!
Izzietop, by I'm Special de Muze out of a daughter of St.Leger winner Julio Mariner, is proving a decent eventer - so she is now getting her own page!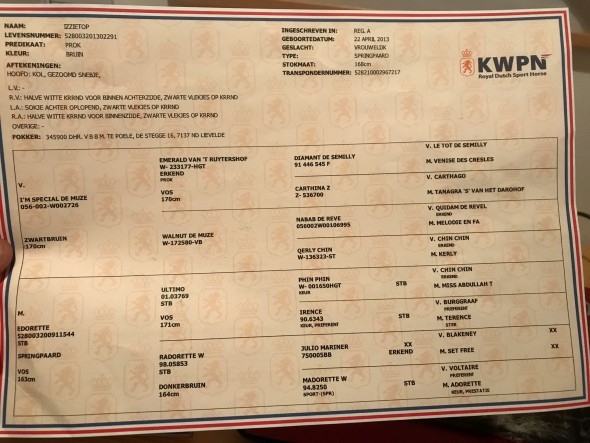 First event post lockdown for Izzietop and she produces a lovely double clear to take 4th in the Open 110 at Tullylish!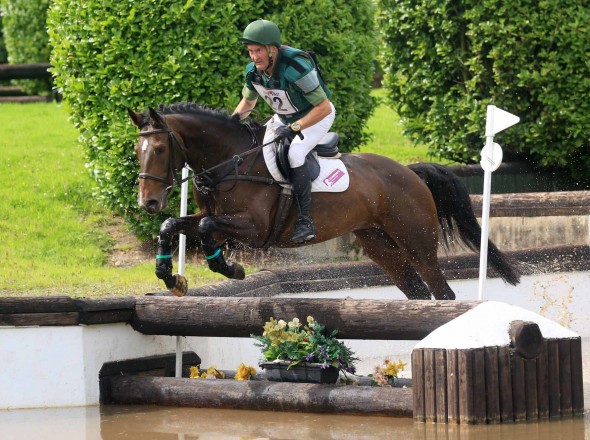 IZZIETOP PULLS IT OUT OF THE BAG!
Day three, and it is cross country phase at Ballindenisk for 6 year old Izzietop at her first International 2*.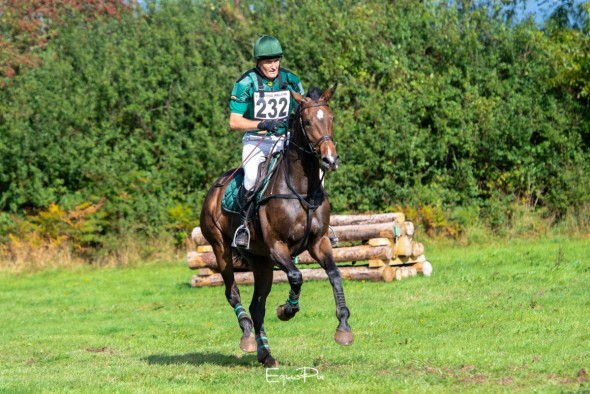 Six year old Izzietop by I'm Special de Muze out of a granddaughter of St Leger winner Julio Mariner xx!
And every drop of those legendary bloodlines were on show at her first International at Ballindenisk at the weekend!
One of only 12 in the class of 53 to go clear in the time in very heavy ground, she finished 8th. A great result for her, and many thanks to her rider and trainer Steven Smith.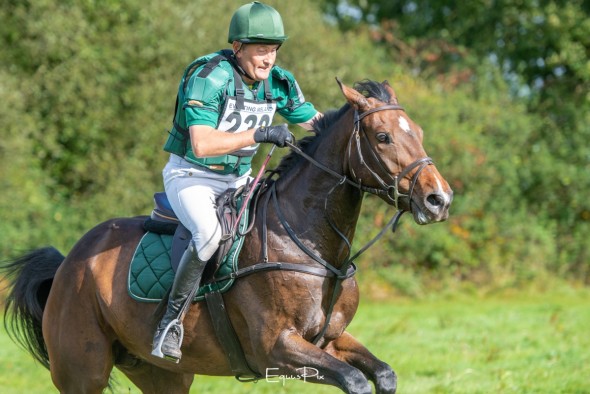 Some stats: 53 entries in the class; lying 4th after dressage; one pole down in the show-jumping and dropped to 15th place - and then one of only 12 in the class to go clear IN THE TIME in the cross country! Final placing - 8th! We are thrilled to bits and our thanks as ever to rider and trainer Steven Smith and the Smith Brothers Eventing Team who kept the mare looking splendid in the muck and gutters that was Ballindenisk!
(pictures to follow.)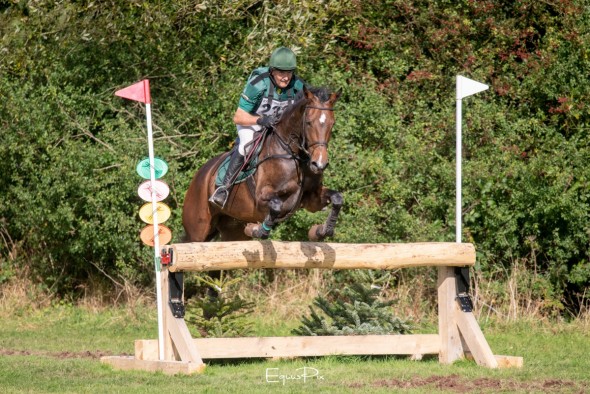 Another win for Izzietop and Steven Smith - this time at Ballyvannon!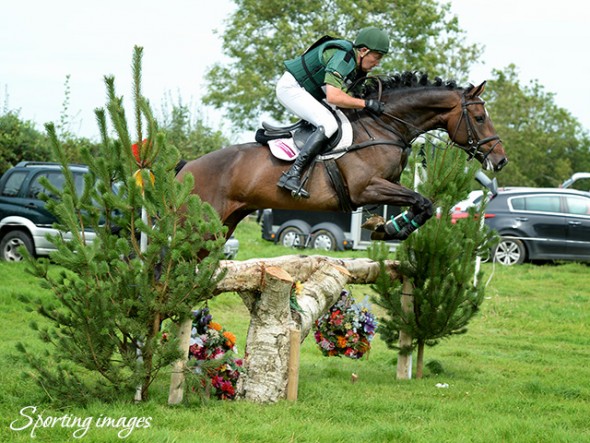 Another win for IZZIETOP (by I'm Special de Muze) this past weekend - this time at the Ballyvannon event.. Again Steven Smith was first to go and that Number 1 was lucky again for the combination - with a dressage score of 28.3 he took her straight into the lead in the EI110. Clear in the show-jumping strengthened the lead, and a fast, fluent,safe and clear cross country kept her top again by a comfortable margin. This combination is proving extremely successful with two wins from two events at this level. Very pleasing...
September and Izzietop scores another double clear, this time at Knockany!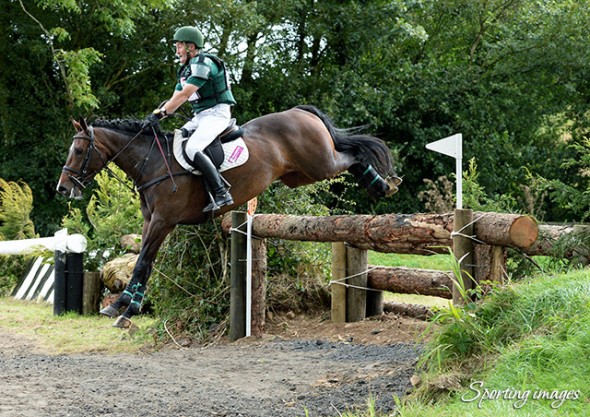 The Northern Region Eventing Ireland season finished for 2019 on Saturday and Izzietop (I'm Special de Muze) didn't disappoint. She racked up her third double clear in her last three competitions with Steven Smith (having won the previous two), taking on the challenging EI110 at Knockany which needed a fit forward horse for those hills! A lovely, accurate, and harmonious dressage test didn't find favour with the judge so she finished in 6th place after dressage and held that to the end. Lovely day, lovely course, and as always our thanks to organisers, volunteers, landowners, riders, and fellow owners and friends who make this a wonderful sport to follow. And the future for Izzietop? There is a lot of interest in this 6 year old, very talented mare, and Steven thinks a lot of her so if a deal is not done he is keen to take her to her first International at Ballindenisk in a couple of weeks' time. Exciting!
IZZIETOP ON TOP AT VESEY LODGE! And another win!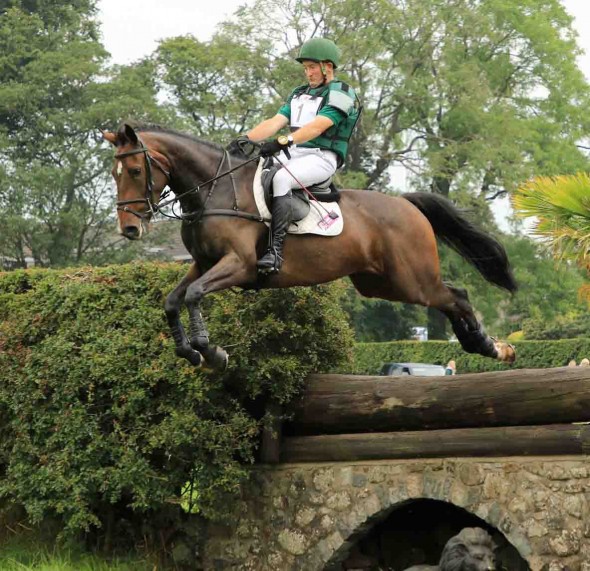 There were a lot of "firsts" at Vesey Lodge on Saturday. Izzietop was number 1 and first to go in the EI110.
So she was also first to go through Ian Wilson's fabulous new water complex, and pathfinder on the course for Steven Smith's other horses - three of which also won their classes!
She finished the day as number 1 too, six points ahead of second, with a good dressage, double clear, and only point 4 of a time fault on the very inviting, (but tricky at times and hard to get the time), course.
(Breeding note: Izzietop by I'm Special de Muze out of Julio Mariner xx granddam).
Vesey Lodge is the loveliest event with so much time and effort put into its organisation and dressing of the cross country fences - to mention just a few - bronze deer at the first water complex, giant tennis racquet and concrete tennis balls, a "Knight in shining armour", a concrete (?) snowman, and an old fashioned pump at the new second water complex, with of course a few strategically placed cars ready for auction...
Many congratulations to Dora Beacom and her team and great thanks to Ian and Alison Wilson. Eventing as it should be. #ifCarlsbergdideventing...
3rd in her first EI110 - At Rosanna.
Thrilled with the performance of this game young mare at Rosanna on Sunday and delighted now to get Louise O'Brien's excellent photographs from the cross country.
First time at this level and leading after dressage with 70%.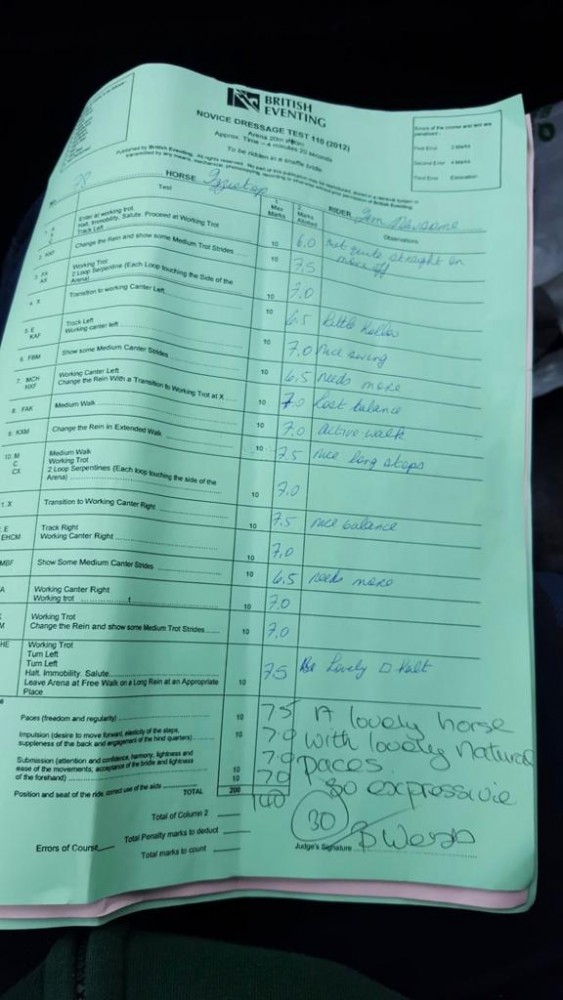 A good show-jumping with one pole rolling in the middle of the treble, but then a fluent, clear, competitive cross country with 4.4 time faults gave her a finishing 3rd place.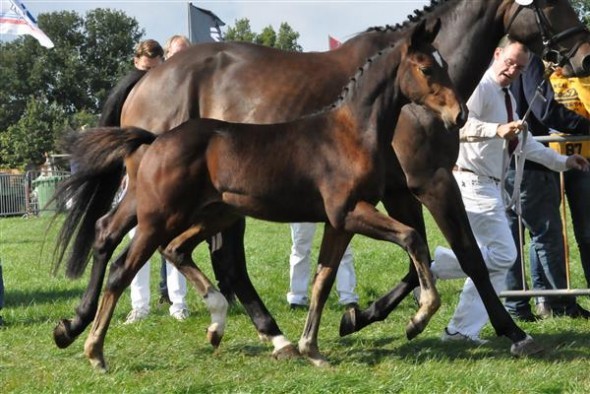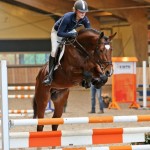 Before we bought her, as an unbroken five year old in 2018, Izzietop had a foal by the wonderchild sire Malibu TN by Mr Blue called Mister Mike.
2018 - FIVE YEARS OLD, FOAL WEANED, AND READY TO START BEING WORKED!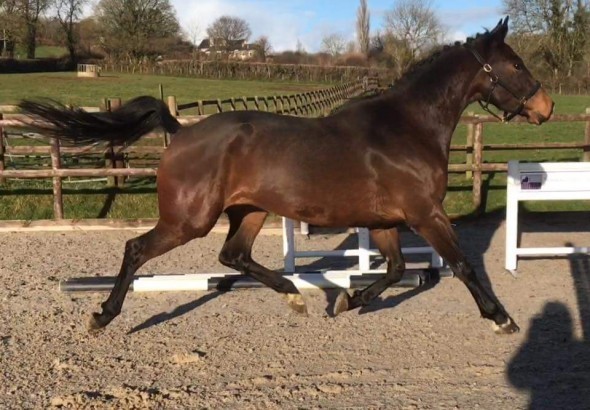 2018 - and Izzietop was broken and then did very little...
...BUT WHAT SHE DID, SHE DID VERY WELL!
Casey Webb had the ride on Izzietop as she competed at her first affiliated event at Knockany - and won!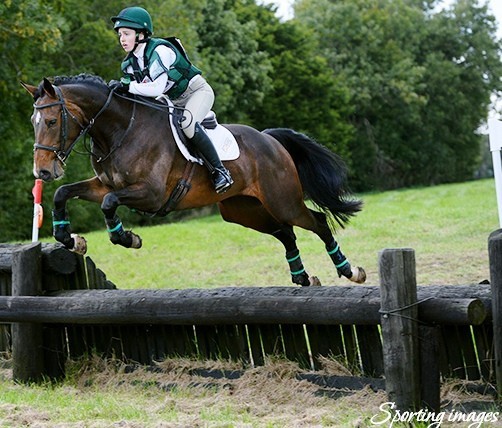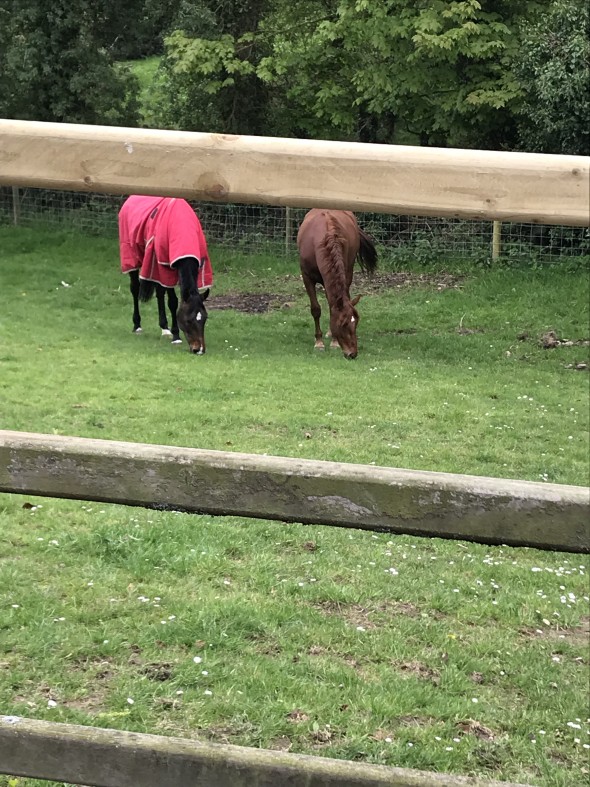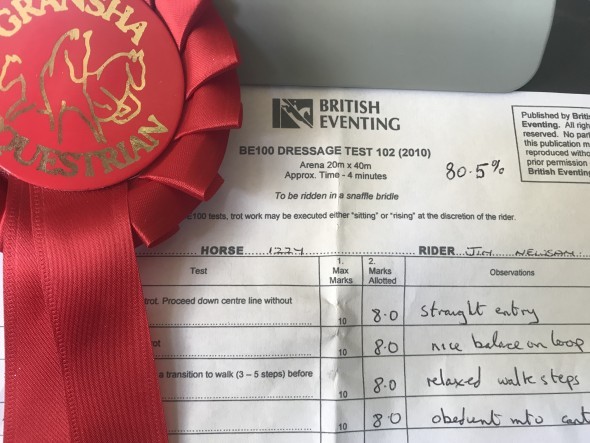 I won't inflict the whole dressage test video on my Facebook friends...but I have to say, it was lovely. It was a biting, freezing, very strong wind but nary a hair was turned. A poised, balanced, soft test and a score to match at 24 (76%)! It was followed by a faultless show jumping round and clear in the time, cross country, and she finished in 4th place. Our thanks to trainer and rider Jim Newsam who is bringing this elegant young mare along so beautifully. And as he said when he came back from the cross-country..."she excels at rideability, anyone could get on her and enjoy the ride...you wouldn't have to be a Fox-Pitt"! All very pleasing.